Swami Swahananda: 1921-2012
In Memoriam
| Wed Nov 14, 2012 | 12:00am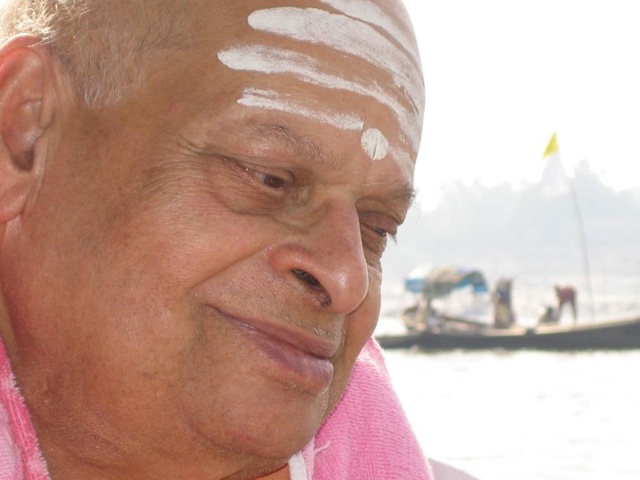 Swami Swahananda, the senior most Vedanta monk in the United States, passed away on October 19 at the age of 91. As the head of the Vedanta Society of Southern California for 36 years, Swahananda was a frequent visitor and a popular lecturer at the Santa Barbara center on Ladera Lane.
Swahananda's influence owed much to his direct lineage to Ramakrishna, the 19th century mystic regarded as a saint (and avatar) by many in India. Swahananda's own teacher was a brother monk to the formidable Vivekananda, Ramakrishna's foremost disciple, whose electrifying appearance at the Parliament of Religions in Chicago in 1893 made him an overnight sensation. It was Vivekananda, the first missionary from the East, who introduced yoga and meditation to the West.
Vivekananda's clarion call of "work and worship" became the credo of Swahananda's life. While renowned for his compassion, scholarship, and flawless memory, he eschewed ostentatious displays of piety. Indeed, he was an encyclopedia of jokes, which peppered all his talks. "A man went to a fortune teller and asked her what was in his future," began one of his perennials, which he recounted in a gravelly Bengali accent. Informed by the fortune teller that "the next ten years of your life will be difficult," the man asked fearfully, "Then what?!" "Don't worry," she replied, "you'll get used to it." Another chestnut began with a missionary telling Eskimos that they had to accept Jesus or go to Hell. "But what about the folks who lived before Jesus?" asked one Eskimo. Told by the missionary that they are okay because they didn't know, the Eskimo exclaimed, "So why are you telling us?"
Swahananda was born Bipadbhanjan Goswami to a religious family in a small village in the northeastern corner of British India which is today Bangladesh. His father, who died two months before his birth, had been a disciple of Sarada Devi, the wife of Ramakrishna; she was known as Holy Mother. When Swahananda's father asked her if he should become a monk, Sarada Devi reportedly told him, "No my child, but from your family two shall come." (In addition to Swahananda, a nephew also joined the Ramakrishna Order.)
Swahananda was keenly interested in spiritual matters and texts as a young child. At the age of 14, in 1936, he began corresponding with the head of the Ramakrishna Order. When he was 15, he embarked on a long and arduous trip to Belur Math (the monastery and headquarters for the order, outside of Calcutta) to receive initiation from Swami Vijnanananda, the last, living disciple of Ramakrishna.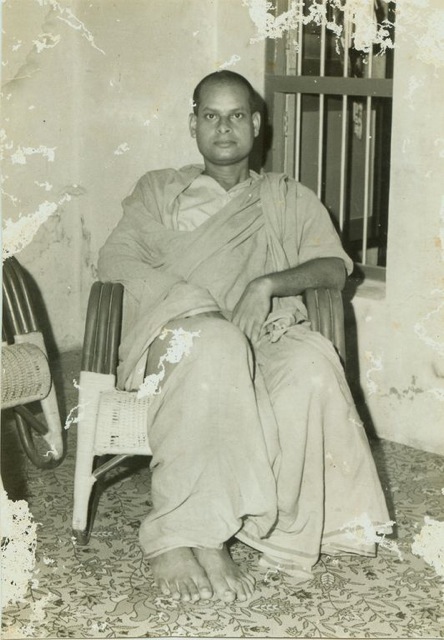 Like Vivekananda, Swahananda was a sannyasin of unconditional renunciation, an indefatigable missionary, and a scholar with bottomless curiosity about the world. He earned two Master degrees, in English Literature and English Language, at the University of Calcutta in 1945-46. A year later, he joined the Ramakrishna Order. Sent to their monastery in Madras (Chennai), he became the editor of Vedanta Kesari, an English language journal of the Ramakrishna Order, for six years. After a pilgrimage to practice austerities in the Himalayas, he was asked to take charge of the Ramakrishna Mission in New Delhi, becoming the youngest monk in its history to do so.
In 1968, he was dispatched to the United States to serve as the assistant minister of the San Francisco Vedanta Society, arriving on the West Coast during the Summer of Love. He was greatly amused, but entirely unimpressed, by New Age hippies seeking a pharmaceutical shortcut to enlightenment. Two years later, he was appointed head of the Vedanta Society of Berkeley, California. When the People's Park demonstrations took hold of the city, devotees asked him to leave the area for his safety. Swahananda, however, was an avid student of politics and relished being in the thick of it. He had, after all, survived the partition and independence of India, both of which were birthed in his native Bengal.
In 1976, he was sent to the Hollywood Vedanta Center to succeed Prabhavananda, the charismatic monk and author who had initiated authors Aldous Huxley and Christopher Isherwood, and established the center as a mecca for intellectuals and seekers from Igor Stravinsky to Greta Garbo.
Swahananda was quite different from his predecessor in style and temperament. He initiated fewer celebrities but in a blaze of what one might call spiritual manifest destiny, he exponentially expanded the reach of Vedanta in the United States. In all, he established 17 new Vedanta centers in the states, including ones in Washington D.C., Houston, Phoenix, and Dallas, and a retreat center at Ridgley, New York where Vivekananda had spent a good deal of time in 1895. Swahananda also traveled and lectured in Europe, Latin America, Canada – and even Russia, knowing that Leo Tolstoy had been an early admirer of Vivekananda. Like the titan monk he so admired, Swahananda was an insistent champion of women and, in an unprecedented move, appointed them to manage and run Vedanta centers.
Swahananda translated the Chandogya Upanishad and Panchadasi of Vidyaranya from Sanskrit to English, and several other works from Bengali. His own books include Hindu Symbology and Other Essays, Meditation and Other Spiritual Disciplines, Mother Worship: A Collection of Essays on Mother Worship in India, Service and Spirituality, Vedanta and Ramakrishna, Vedanta and Holy Mother, and Vedanta and Vivekananda.
In recent years, Swahananda had been beset with poor health including diabetes and kidney disease. Yet he seemed impervious to the degradations and torments of illness and quietly performed multiple acts of devotion and service daily. A week before his death, he insisted on flying to Austin, Texas, to speak at the opening of a new center.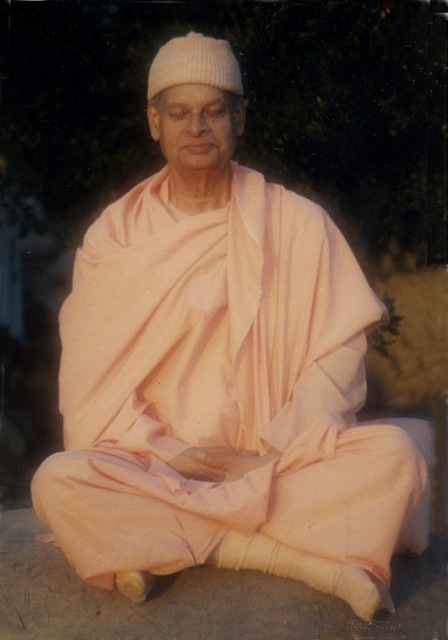 One of his jokes began with a minister asking a parishioner why he was not coming to church of late. "All my friends are dead," explained the parishioner, "and I don't want to remind God that I'm still around." That however, was not the case for him. "Whether I die or stay does not matter to me," he calmly told this reporter a year ago.
Five days before his passing, he told his physician, also a devotee, that he would die of a stroke. His doctor protested that such a calamity would cause great pain and disability. On the contrary, Swahananda assured his doctor: "Not the kind I'm going to have," he said. "I'm going to have a big one. And that will be it." And so it was.
A.L.Bardach wrote about Vivekananda in The Wall Street Journal and The New York Times.