Film & TV
Films Worth Finding
The Best of What We've Seen So Far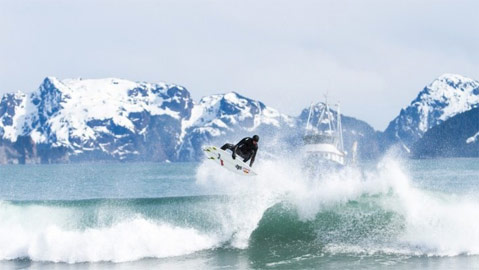 Building off the 30 films we recommended last week, here are nine more films that we've seen, liked, and are playing again.
Alaska Sessions: Surfing the Last Frontier: Not your typical surf movie, this is an adventure-inspiring, nature-based documentary with surfing merely as motivation for a group of eclectic surf buddies who take a converted old fishing boat across the Gulf of Alaska in the dead of winter. Cue frontier experience, power of friendship, and age-defying rewards of surfing as the center of your life.
Art of Conflict: This engaging documentary takes viewers on a tour through Belfast neighborhoods where murals are used to chronicle the conflict between Catholics and Protestants in Northern Ireland. Historic footage and interviews are woven throughout the film, but it's the powerful wall art that really tells the story, which is narrated by Vince Vaughn.
The Ballad of the Weeping Spring (Balada le'aviv ha'bohe): A far cry from the typical political films that so often come from Israel, this Tarantino-esque nod to comic books and tongue-in-cheek action involves a group of musicians as they epically assemble to play one last concert for a dying legend. Amid beautiful scenery of the Israeli countryside, you will laugh out loud, forget your worries, and maybe even cry.
Beijing Flickers: In this post-Communist Chinese answer to The Perks of Being a Wallflower (with the brutal city of Beijing standing in for Pittsburgh), a cross-dressing poet, a rock star, a lovelorn mute, and a friendly driver share mishaps in the big city, framed beautifully and literately scripted until the bittersweet end.
Harana (Serenade): Love, music, and the Philippines star in this sonically gorgeous doc about the nearly extinct tradition of harana, as Filipino-American guitarist Florante Aguilar goes back to his homeland to research and revive the forgotten Filipino practice of publicly serenading prospective lovers outside their windows under the cover of darkness with guitar music and a unique type of baritone singing.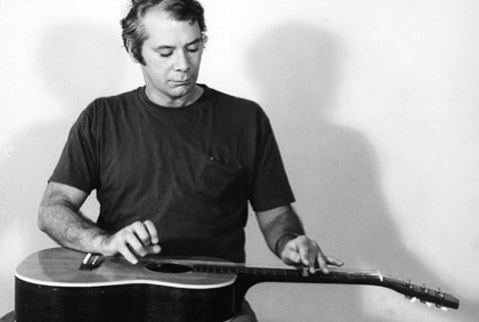 In Search of Blind Joe Death: The Saga of John Fahey: The best guitarist, music collector, and indie label pioneer you never heard of gets his bizarre but impactful life dissected by friends, fans, and famous folks (Pete Townsend, Dr. Demento, etc.) he inspired with his "American primitive" brand of acoustic steel-string guitar composing, the genre-hopping elements of which were precursors to the now rampant act of sampling. He's the Bukowski of guitarists.
More Than Honey: The stunningly fascinating life of bees and the global market that's been built on their buzzing backs are magically revealed in an up-close and poignant fashion in this documentary that travels from the Swiss Alps to California's Central Valley to the Chinese countryside, showing how dependent humans have become on the insect and why their ongoing struggle to beat rising colony collapse disorder is really our concern, too.
Sex After Kids: What becomes of your love life after kids are born, or when they leave the house, or when you are a single mom? Those and other sex-related-to-having-children scenarios are explained with humor, raunch, and care in this indie comedy, whose ensemble cast of actors you'll soon know better pulls it all off with authenticity.
The Test: Short films aren't the place where you expect to find famous faces, but husband-and-wife actors Patrick Fischler (Mad Men, Lost) and Lauren Bowles (Arrested Development, True Blood) made this film about a couple in the midst of both separating and taking a pregnancy test. It's a slick and moving piece of open-ended dramedy, with little bits of humor and sadness along the way.
After screening more than 50 films over the past two weeks, here's a look at 30 films we can recommend as being worth witnessing during the next 11 days of SBIFF cinema.
FEATURES
7 cajas (7 Boxes): Films from Paraguay are a rare treat, and this one also happens to be a thriller, all taking place in a massive outdoor market where a wheelbarrow-toting porter gets mixed up with the wrong kind of goods. Cops-and-robbers–style action ensues, as does a cute but realistic love affair between a lost boy and tomboyish girl.
Barbara: In 1980, a doctor in East Berlin is sent to practice in the country after she expresses interest in leaving the republic. Cast off to a picturesque but quaint hospital near the Baltic Sea, she struggles between fleeing to Denmark with her lover and staying to help an ailing and pregnant young patient.
Broken: This taut, quiet film drops you into the lives of three families living in a cul-de-sac in North London. Like a contemporary To Kill a Mockingbird, the story centers on a girl named Skunk Cunningham, who witnesses the brutal beating of one of her neighbors. That incident sets in motion a series of events with dire conclusions.
The Deflowering of Eva van End: Creepy, awkward, laugh-out-loud funny at times, and even curiously depressing, this Dutch film — about what happens to the van End family when an enlightened teenage German exchange students moves in — is like American Beauty with a dash of Napoleon Dynamite.
The Discoverers: This modern-day tale of a not-so-functional family on an anything-but-ordinary cross-country trip involves a sputtering, divorced college history professor whose flair for Lewis and Clark leads his wonderfully sullen teenage children on an Oregon adventure. But when the plan is hijacked early by tragedy, what ensues involves pot smoking, historical reenactments, smartly scripted family blowouts, and occasional hilarity as the family finds their way through the wilderness of Idaho.
Gangs of Wasseypur: This five-hour-plus, two-part narrative immersion in the coal-miner gang wars in northeastern India is a generational study of crime, revenge, and struggle over power, featuring more good guys and bad guys than you can follow. A vivid and gripping undertaking, the film uses topical songs to help move the symbolism along, but you'd better get comfortable before enduring it all.
An Awkward Sexual Adventure: A very explicit comedy of contemporary bedroom manners ranging from lessons in how to get a massage (rub-and-tug) to how best to perform cunnilingus (a melon is indicated). Though funnier than it sounds and a lot more innocent than it pretends, the film's only shortcoming is that it doesn't quite reach a satisfying climax.
La sirga (The Towrope): Writer/director William Vega's stunning film follows Alicia, a young Colombian refugee who flees to her uncle's dilapidated guesthouse after her village is burned down. Set in a lakeside village in the Andes, La sirga's slow pace and cryptic style feel both brooding and elegant.
Sister: Stuck in a rundown apartment with his jobless sister, Louise, Simon takes to stealing from the guests of a nearby and upscale ski resort for money. Told (mostly) from Simon's point of view, the story delves deep into issues of socioeconomic strife, familial bonds, and the loss of childhood innocence.
Wasteland: Friendship and revenge are dominant themes in this film about four lads who decide to steal a cache of money from the local drug kingpin who has held the community in fear with his ruthlessness. Sharp dialogue, clever storytelling, authentic performances, and an unexpected twist make this film one not to miss.
CINESONIC
Musicwood: In this thought-provoking examination of natural-resource extraction and how it intersects with the music business, the world's premier guitar makers team up with Greenpeace to convince a Native American–run corporation to stop clear-cutting spruce trees in Alaskan rainforests. Along the way, we hear from Steve Earle, Yo La Tengo, The Antlers, and other acoustic-powered heavyweights.
DOCUMENTARIES
Bound by Flesh: The fascinating saga of conjoined twins Daisy and Violet Hilton ranges from childhood exploitation to the sideshow phenomenon to the ups and downs of achieving personal freedom so late in life. Despite their individuality and fights that came from that, the ladies never want to be separated, even as they reach dying age.
Caesar Must Die (Cesare deve morire): Eightysomethings Paolo and Vittorio Taviani return to the poetic realism that first turned them on as filmmakers, but with a twist in this semi-documentary about the rehearsal and performance of Shakespeare's Julius Caesar within the walls of an Italian prison. It's a memorable attempt to link street crime to political crime and to remind us that people locked up still have emotional lives.
Plimpton! This portrait of participatory journalist George Plimpton features the biggest names in magazine journalism analyzing the late writer and his considerable legacy, from perfecting the Q&A form in his tenure at the Paris Review and penning perhaps the best work of sports journalism ever in Paper Lion to his friendship with Bobby Kennedy and lifelong struggle with acceptance among his peers.
Radioman: Tom Hanks, Meryl Streep, George Clooney, Robin Williams, Johnny Depp, Whoopi Goldberg, Martin Scor­sese, and pretty much anyone who's anyone in Hollywood loves Radioman, the formerly homeless, bike-riding, ghetto-blaster–wearing character who frequents movie sets, gets hired for bit parts, and, as the actors proclaim, keeps it real. This is a portrait of his existence, equal parts fun inspiration and serious introspection.
REEL NATURE
Elephant Whisperer: In this heartrending documentary, filmmakers introduce audiences to Sangduen Chailert, a Thai woman who has been rescuing abused Asian elephants throughout her country for two decades. This film offers an eye-opening peek into the plight of these loving, peaceful creatures and leaves the viewer with an overwhelming desire to help save these precious pachyderms.
SCREEN CUISINE
A Year in Burgundy: Unfolding with the steady, seasonal pacing and down-to-earth descriptions of a wildlife documentary, this year-in-the-life of France's renowned wine region — to which pinot noir and chardonnay are believed to be native grapes — follows legendary importer Martine Saunier during her visits to vintners, revealing the faces and places behind some of the world's most expensive wines. It's a treat for wine experts and neophytes alike.
Perú Sabe: Cuisine as an Agent of Social Change: Super chef Ferran Adrià (of El Bulli fame) takes a culinary tour of Peru alongside the ambassador of Peruvian cuisine, Gastón Acurio Jaramillo. Meanwhile, viewers get a nice slice of Peruvian life that includes a look at the booming food movement among the country's youth — and a hint of the impact that this rising class of young culinary students could have on Peru's future.
Somm: The most eagerly awaited wine-focused film in years covers the challenges that four men face as they prepare for the Masters Sommelier exam, the most difficult test of beverage knowledge in the universe. With mounting stress, strained relationships, and daunting tutelage from the best in the business, Somm is both a great cinematic ride and a poignant look at how cuckoo pop culture has gone for fermented grape juice. See interview, p. 57.
Spinning Plates: This lovely documentary offers parallel visions of three American restaurants including the famed Alinea in Chicago. It opens a little clumsily, but by the end, you find yourself rooting for all three chefs and wishing you had reservations tonight in any one of the passionately tended eateries.
SOCIAL JUSTICE DOCS
Angels in Exile: Following glue-huffing street kids of Durban, South Africa, for nearly a decade, this shows the steady downs of childhood abuse, knife fights, drug dealing, HIV, and police oppression with the very rare ups of when social outreach programs actually work against those odds. It's as heavy as documentary filmmaking gets, so bring tissues.
High Plains Doctor: Healing on the Tibetan Plateau: Dr. Isaac Sobol's three decades of volunteer medical work in the culturally rich but financially destitute Yushu region of Tibet is the setting for this beautiful cinematic exploration of the good, the bad, and the ugly that reside at the intersection of modern times and native cultures. It showcases the power of compassion but is also a call to arms for reimagining global health care.
It's Better to Jump: The Palestinian-packed coastal city of Akka in northern Israel is at the frontlines of the Jewish state's efforts to transform its population while cashing in on tourist-attracting corners of the country. This doc relies on the input of teachers, actors, and artists to understand the ongoing struggles endured by people who have lived there for generations but now find themselves fighting against redevelopment.
Occupy the Movie: This powerful, slickly produced documentary boils down the motivations, shortcomings, and future of the Occupy Movement as effectively and clearly as any bit of journalism to date. Drawing on interviews with people ranging from Cornel West and Noam Chomsky to seldom celebrated protest organizers, the film features the ebb and flow of the New York–based actions from its first days to its darkest hours, along the way explaining the machinations of the current global corporate culture that planted the seeds for the people-powered revolution.
TO THE MAXXX
Driftwood: Shaun Tomson's minimal narration, an excellent soundtrack, gorgeous locations, and a meditative pace make Driftwood more than simply a film about paddle surfing but equally about culture and discovery. Surfers Sam George, Noah Yap, Ammy Naff, and Jim Brewer travel to Sri Lanka, Iceland, and Colombia, among other places, on their quest to paddle rivers and oceans around the world.
Isolated: Though occasionally muddled in its storytelling, this is more than just shred-and-destroy tropical-wave surf porn, revealing the untold beauties of West Papua, as well as the struggles endured there by locals at the hands of the Indonesian government.
Rising from Ashes: Inspiring, visually arresting, and heart-wrenching, this traces the birth of competitive cycling in Rwanda, where the bicycle has become an instrument of hope. Narrated by actor Forest Whitaker, it follows mountain bike pioneer Tom Ritchey and American racer Johnathan "Jock" Boyer as mentors who bring Rwandan riders toward Olympic vindication.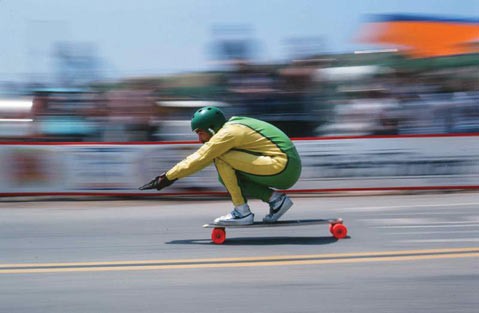 Signal Hill Speed Run: This absolute gem features the first organized downhill skateboard race in 1975 — put on by S.B.'s own Jim O'Mahoney — and how that bloody event and the ones that followed pushed the sport of skateboarding to lofty new heights while simultaneously captivating the nation. It's a wonderfully unexpected tale of bravado and human spirit that captures Southern California culture when rough fun met engineering innovation.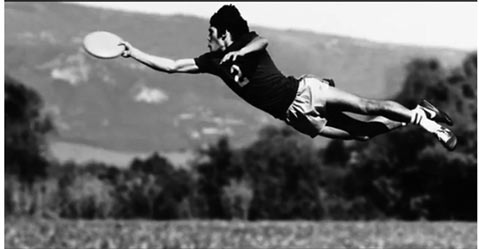 The Invisible String: The global though sometimes Santa Barbara–centric culture that's emerged around Frisbees is given the royally thorough and fun-loving treatment in this doc about the fast rise of disc sports in the 1960s and '70s and the continual if less meteoric growth since. It's funny, enlightening, and even philosophical, with some familiar faces expected to attend the screenings here.
Storm Surfers 3-D: Chronicling the adventures of two aging Australian surf legends, Ross Clarke-Jones and Tom Carroll, as they spend a year chasing waves big enough to kill them, the surfers'-point-of-view big-screen action warrants the price of admission, but the intimate portraits of the two stars is the real thrust. Though somewhat reformed, these lions in fall are anything but refined.