News
Star Witnesses on Hot Seat
Gang Member Testifies Against Accused Accomplices in Murder Trial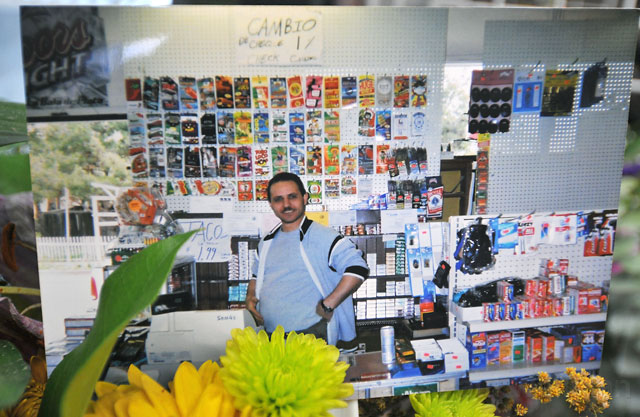 As the prosecution's case winds down this fifth week of trial, Steven Santana, one of the key witnesses against three defendants on trial for the homicide of George Ied on the city's Eastside in October 2010, said all three were involved in kicking and punching Ied into unconsciousness. The 37-year-old Syrian man sustained critical injuries that led to his death days later.
While Santana has admitted to jurors he was involved in the assault as well, defense attorneys for the three charged with murder ​— ​Michael Cardenas and brothers Miguel and Ismael Parra ​— ​spent the better part of last week in court attacking Santana's credibility, picking apart his statements to police since the incident, and pointing out each and every lie he's told. The defense hopes to show that what Santana is telling the jurors in court can't be trusted. Leading up to his testimony, Santana has made conflicting statements to authorities, and he's admitted much of what he said in the past wasn't true.
Santana took a deal in which he pleaded to voluntary manslaughter in exchange for truthful testimony. Santana's fate is still in the air, however. He faces anywhere between probation and time served to 21 years in state prison when he is sentenced at the conclusion of the trial.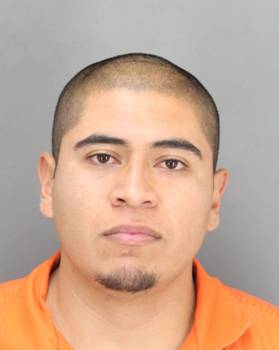 While other evidence and testimony thus far has pointed to the four's involvement ​— ​including blood found on the clothing of both Parra brothers ​— ​prosecutor Hans Almgren is relying on Santana as a key eyewitness to explain exactly what happened that night. Santana told jurors he saw Cardenas punch Ied in the face and that he fell to the ground. "Did the man ever get up after that?" Almgren asked. "No," replied Santana, appearing on the stand in orange jail garb with his hands shackled to his waist. From there, Ismael Parra joined in and began to kick and punch Ied, Santana said during questioning from Almgren Wednesday afternoon, and he and Miguel Parra joined in, as well.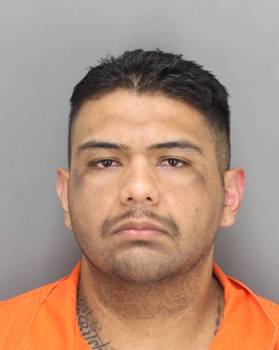 Cardenas punched Ied more than 20 times in the face, Santana estimated, and stomped on him several times. Ismael Parra was stomping and punching, Santana said, while Miguel kicked him in the lower torso and leg area. Santana said Ied went unconscious, but the group continued to hit and kick him for 10 to 15 seconds after that. While the other three went back to the Parras home, which was across Punta Gorda Street from the assault, Santana said he walked away because Cardenas was angry.
But this story was much different from previous versions Santana had shared with police. He told the jury he wasn't forthcoming with authorities at first because "I was scared." He knew Ied had been beaten pretty badly, he said, and he also knew, according to gang code, "You're not supposed to talk with law enforcement." Even after discussions about the need to be truthful to get a plea deal, Santana didn't tell the truth, he said. He was still minimizing his own involvement, he said, and also that of Miguel Parra.
It was these multiple, differing statements that defense attorneys seized upon. Deputy Public Defender Michael Hanley, who is representing Ismael Parra, began his cross-examination by asking Santana, "How many versions of the truth have you given?" Three, Santana responded.
Hanley went on to question Santana about bruises on his hands and scabs on his elbows at the time of his arrest. The scabs, Santana said, came as a result of falling at the skate park earlier in the day. The hand bruises were from hitting Ied. "You initially said you didn't hit the victim," Hanley said. Correct, Santana replied. In court, Santana admitted to hitting the man as many as 20 times. Were his answers at earlier interviews, Hanley asked, the result of Santana trying to protect himself? Correct, Santana said. "That first interview was basically a lot of lies, correct?" Hanley asked. Correct, Santana responded.
"You expect ​— ​rather, you hope ​— ​that you'll be getting out of jail rather soon?" Hanley asked. "I hope so," Santana answered. Hanley, during his opening statements, distanced Ismael Parra from the attack, putting most of the blame on the shoulders of Cardenas.
The questioning didn't slow once Hanley was done, as Adam Pearlman, attorney for Michael Cardenas, and Sam Eaton, attorney for Miguel Parra, also attacked Santana's integrity. "You lied to [police] to save yourself, right?" asked Pearlman. Correct, Santana said. "You made this deal in your own self-interest?" Pearlman asked. "Yes," said Santana. Pearlman, through his questioning, suggested it wasn't his client who initiated the interaction with Ied, but Santana himself, along with another man not implicated in the attack.
"Do you agree that since the beginning of this investigation … you were willing to lie if you thought it was going to help you?" Eaton asked, to which Santana replied yes. Eaton went back to Santana's plea deal, asking him if he understood that voluntary manslaughter ​— ​the crime he admitted to ​— ​included intent to kill. "Did you intend to kill George Ied?" Eaton asked. "No," Santana said, adding after another question from Eaton that he didn't think any of the four meant to kill Ied when the assault began.
The trial is expected to extend to mid-March. Hanley said during his opening statement that his client, Ismael Parra, would take the stand in his own defense, an event expected to take place this week.