Debra "Dee" Weyermann: 1954-2013
In Memoriam
| Thu May 02, 2013 | 12:00am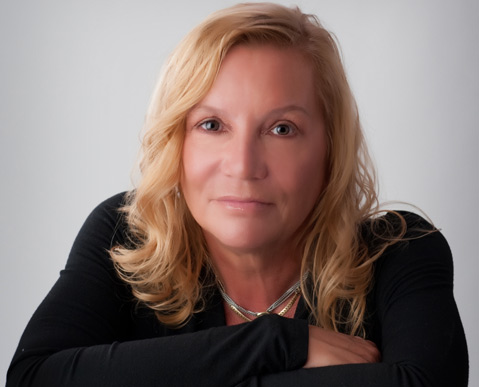 She walked into the newsroom, and all heads turned to gauge her mood. The clack of high heels, the inscrutable expression, that unmistakable swagger: Yep. Debra "Dee" Weyermann had just bagged another big story, and the copy desk was going to be working overtime tonight.
During Dee's tenure at the Santa Barbara News-Press, she broke several jaw-dropping stories in our parochial town. The Miramar Hotel was still a family-owned place, Fess Parker hadn't opened his winery, and The Santa Barbara Independent was just getting organized. It was a place where people didn't tell stories out of school, at least not until Dee came along with her dangerously sympathetic ear.
She blew in from Tucson, where she'd covered courts for the Arizona Daily Star. She'd won numerous awards, including one named after the late Don Bolles, the Arizona reporter who was digging into the Mafia when his car blew up. Dee herself had a few close calls. Yet, with her tumbleweed-like hair and unblinking brown eyes, she never stopped covering her beat.
Dee joined the News-Press staff in 1986 as a special-assignment reporter, and by the time I arrived, she'd become a role model. Former editor David McCumber had hired her "to help teach the staff how to look at stories differently," and, boy, did she! Few cows were more sacred here than Los Rancheros Visitadores. Founded in 1930 by two friends, it had ballooned into a debauched trail ride for hundreds of wealthy acquaintances. In 1988, one such rider, a San Francisco securities broker, died after a drunken barroom brawl. Dee was sent to the Santa Ynez Valley to cover the tragedy. Along the way, she ran into some prostitutes who, it turned out, had their own annual tradition. They'd fly in from Las Vegas, congregate at the Santa Ynez mission, and wait for the padre to bless the riders. Then, they'd step forward and make plans to meet their johns later.
Dee, who loved horses, wrote a beautiful story that showed what these four-day rides were really like. Her front-page article revealed all kinds of secrets. It so shocked the town that a Montecito woman whose husband had been on the ride complained loudly. "Don't you know?" she asked in a charmingly delusional way. "Those women are for the hired hands!"
No correction was printed.
The building off De la Guerra Plaza has seen a few golden ages in its 145-year history, but I like to think that Dee's tenure coincided with one of its brightest. The paper then was owned by the New York Times and invested in enterprise stories that took weeks or even months to produce. McCumber guided a crackerjack staff: Jane Hulse profiled the controversial Theosophy leader Raghavan Iyer; Scott Canon reported on the unelected power brokers in the county; and Dee went inside a Lompoc federal prison to describe how the U.S. held hundreds of Cubans — mostly Marielitos — for years after they'd finished their sentences. Her story was picked up by dozens of national newspapers.
Tough as cowhide, Dee was brave enough to show her vulnerability. She related well to ordinary people because she understood their fears. She'd spend hours listening to them without ever pulling out a notebook and sometimes kept in touch with sources long after writing their stories. Yet Dee was a fun hog, too. She'd cajole slowpokes like me to wrap up our stories on time for a change. Then, once the presses started rolling, she'd lead us over to Mel's for a round of pool and pitchers.
It was a great time to be a journalist. So much so that after a few years, people moved on to the Kansas City Star, the San Diego Union-Tribune, the Wall Street Journal, and National Public Radio. By 1991, Dee had returned to Tucson, where she met a charming outlaw who had made off with the largest bank haul in history. Federal agents hounded him, hoping to catch him red-handed digging up his loot in a park, but no such luck. Still, the government indicted him. A few prosecutors confessed that they actually liked the guy, and after a six-week trial, the jury acquitted him because the feds had acted less honorably than the accused. Dee wrote about all this in her book The Gang They Couldn't Catch: The Story of America's Greatest Modern-Day Bank Robbers — and How They Got Away With It (Simon & Schuster, 1993). Actor Sam Waterston has optioned it for the movies — twice.
Her work appeared in Rolling Stone and other magazines, and she became a correspondent for the Boston Globe. In late 1999, she covered a huge story: An American citizen, Wen Ho Lee, had been arrested for allegedly downloading classified information from Los Alamos laboratory. Dee watched as two New York Times reporters parachuted into New Mexico to cover the case, writing about Communist fronts and Chinese espionage, citing unnamed sources. Lee was locked up in solitary confinement for eight months while U.S. agents scurried to prove that Lee was a spy and pundits hollered about a massive government "cover-up." After reviewing the evidence, Dee urged the Globe to refrain from joining the attack pack.
She covered the trial and was the first big-city reporter to write that Lee had been found not guilty of all serious charges. The Globe not only ran with her story, it wrote an editorial condemning "powerful institutions [that] rarely admit abuse of their powers … " As Dean Inouye, assistant national editor of the Globe, said: "Dee thought for herself. She wasn't swayed by what others were saying."
Privately, Dee believed that that incident marked the decline of American journalism. To her, the real scandal was that a once trusted institution, the press, had become an increasingly craven business, run by "stars" who were too close to anonymous sources and by managers too removed from their readers. Good journalism requires named sources and factual evidence, but by 2001, it had grown heavy with loaded language and grinding axes.
Dee turned to books. She wrote a true thriller about a Catholic fundamentalist sect, the Tridentines. Simon & Schuster bought it. But when an editor left, Dee's manuscript was orphaned. That blow was softened by a reunion with her high-school sweetheart, Nashville musician Steve Ebert, whom she married in 2001.
Her next book, Answer Them Nothing: Bringing Down the Polygamous Empire of Warren Jeffs (Chicago Review Press, 2011), received glowing reviews. Her "powerful exposé [is a] masterful exploration of one of America's most shameful secrets," said Kirkus Reviews. And that sort of summed up her career.
Hunter Thompson once offered her a job, musician Steve Earle became a fan, and Buzz Bissinger wanted to marry her. But Dee's true love was reporting.
So how fitting that her papers will soon reside at her alma mater, the prestigious University of Missouri School of Journalism, housed inside the State Historical Society as part of the National Women and Media Collection. Her work will sit alongside that of Kay Mills, the first woman to sit on the Los Angeles Times editorial board, and Betsy Wade, editor of the Pentagon Papers. Don't be surprised to find stories about Santa Barbara on display, including a certain tale about horses and los visitadores.