Arts & Entertainment
Blitzen Trapper Celebrates 10 Years
Portland Rockers Bring New Tunes to SOhO July 13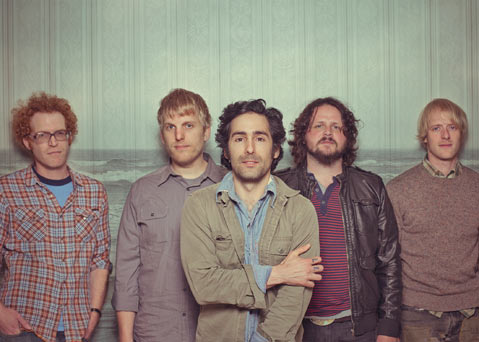 Earlier this year, Blitzen Trapper celebrated its 10-year bandiversary with a vinyl reissue of its self-titled debut. But according to frontman Eric Earley, the band has its gaze firmly set on the future. In the coming months, Blitzen Trapper will release their as-yet-untitled seventh studio album, and this week the band returns to the road for a handful of West Coast and festival dates, including a stop in Santa Barbara on July 13.
"I can't say exactly when," said Earley in a recent email interview, "but it'll be out in a timely fashion and have a classy batch of portraits with it — I even trimmed my beard for the event."
And Earley's facial hair isn't the only thing getting a makeover. Over the years, Blitzen Trapper has dabbled in rootsy folk, riff-heavy blues rock, and AM radio–fashioned Americana, and, Earley assures us, this proclivity for change ain't stopping anytime soon.
"It has a certain hip-shaking funk to it," Earley said of the forthcoming record. "I wanted to blend the smoky din of barroom honky-tonk with the backbeats of yesteryear and the laser-like intensity on an electric banjo."
In fitting with Blitzen's all-American soundtrack vibe, Earley points to artists like Joe Walsh and the Louvin Brothers as touchstones for the new album. The stories, he says, range from tales of "street drinking and truck hunting" to songs about "regrets and heart troubles."
As for waxing poetical about the band's big 1-0, though, Earley refuses to get nostalgic. "I'm not really one to dwell on past sounds or songs," he says.
Blitzen Trapper plays SOhO Restaurant & Music Club (1221 State St.) on Saturday, July 13, with the Quiet Ones. Call (805) 962-7776 or visit clubmercy.com for info.