Film & TV
Review: Short Term 12
Brie Larson, John Gallagher , Jr. and Kaitlyn Dever star in a film written and directed by Destin Cretton.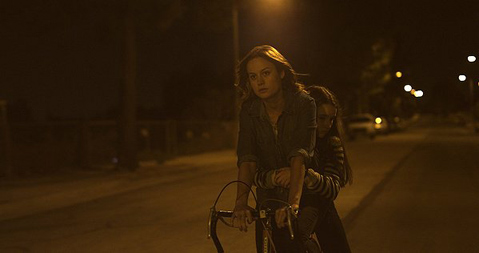 From the outside, this great film doesn't seem promising. A bunch of at-risk teens in a lockdown group home monitored by a bunch of twentysomethings whose emotional difficulties are only a notch less disturbing. But it isn't long before we sense the masterful moviemaking of director Destin Cretton, who wrote and produced this based on his own experiences (and a much-praised short film). Short Term 12 is a small movie that manages to explore the edge of hard truths and exhilarating artifice. At times it seems improvised or documented, even though we know actors like Brie Larson from television and other films. Then Cretton throws in obvious contrivances, like the parallel structure of the opening and closing scenes, or the doppelganging of characters; it's a daredevil flirtation with cliché that ends up making us feel like complicit victims to a brilliant illusion.
But that's mostly because it makes you cry. Just like the combination of artifice and realism, Cretton skillfully builds up patterns of tough-mindedness and sympathy. When birthday girl Jayden (Kaitlyn Dever) is stood up by her father, we helplessly watch her lapse into horrifying self-cutting and screaming fits. Calmed down by staff, she returns to her room to find the whole house has gotten together and made her homemade birthday cards. A few minutes later, we learn her darker secret, with implications that pulls the staff in too. The tender moments devastate because the whole world is shown to be cruel, even to its defenseless young.
Cretton's real skill builds up from his finely rendered dialogue. The kids in the film combine jaded indifference ("whatever" is the mantra), but they're poets too. Mason (John Gallagher, Jr.) jokes about the fiesta in his pants, but also sums up his love for Grace (Larson) with dazzling clarities based on her happy combo of weirdness and beauty. It sounds trite, but we get to know these people quickly and worry about them long afterward. Short Term 12 boasts terrific acting and a great script about people and things locked inside. Maybe it doesn't sound like much, but it's better than almost everything I've seen this summer.