Arts & Entertainment
Purity Ring's Megan James on Spinning Records
EOS Hosts the Singer for a Deejay Set on Saturday, March 8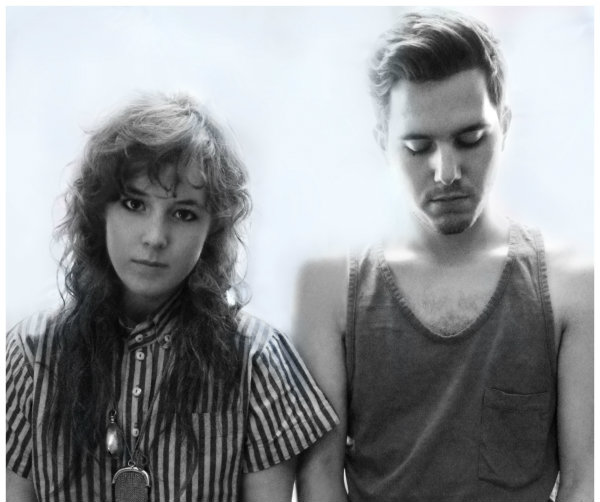 "I'm just looking for what makes me dance," said Megan James, the singing half of Alberta's electro-pop duo Purity Ring, when asked whether she uses songs in her playlists that are as personal to her as Purity Ring's lyrics.
"I just have a lot of ideas. It's pretty interesting how you can pick all these different songs from all these different places and say something with them. Even just say silly things with them."
James and producer Corin Roddick (who is also from Canada) formed Purity Ring in 2010 after recording the track "Ungirthed." Both were members of another band at the time. Despite their greenness, the newly formed Purity Ring would go on to sign a record contract just four months later and release their critically acclaimed debut, Shrines, in June 2012.
In the two years since Shrines, Purity Ring has performed and toured practically nonstop, making the duo's recent spell of writing the band's first prolonged break since their sudden rise. This makes these performances noteworthy, if only for their context. In deejaying, many artists have found another creative outlet. Deejays curate, create, and facilitate communal musical experiences, all in a setting where people are already expecting to dance. Plus, there's a lot less gear.
So, Megan, I know that your band mate Corin [Roddick] has played deejay more than a few times now. Are you as well-versed? Oh my god, no. I've deejayed, like, three times now?
Do you have a setl ist that you're sticking to? I mean, I'm not winging it, so I have a set list, yeah. But I'm actually deejaying; I don't just push play. I'm a real deejay.
Did that set list chang a lot during the first few shows? Yes, it's changed a lot. But I don't really want to talk about learning how to deejay, because I'm not really anymore. I mean, I suppose you always are. But I know what I'm doing. I know how to DJ, and I know what it consists of. I'm just figuring out how I deejay, specifically.
Has it changed the way you listen to music at all? I mean, sort of, but you're always gonna think, "Oh this is a good song."
How is it different from performing with the band? It's a lot more relaxing. I think it's a lot easier and there's a lot less pressure. And instead of everyone standing there watching you everyone is there to participate in something you've made. As a singer, I become the focal point of a show, or Corin does. There's only two of us. But it's like people go there not to watch your band or see you perform your songs, but to dance to something that you curate. And I really hope that people dance. Usually, when Corin deejays, people usually stand and watch for the first little bit and then start moving. But, it's a different kind of project, and therefore it's a different kind of performance. This isn't to say that I prefer it more. In fact, part of the reason that I like it is because I miss playing shows right now.
Because you're working on the new record? Yeah, that's basically all we're doing. So these shows are like a little break. It's really nice.
How are your and Corin's tastes different when you're deejaying? Well, there's a difference between the songs that I chose and the songs that Corin chooses because he's a producer, and he's listening to different things. And I'm a singer, and I'm also listening to different things. So while I know I listen to lyrics differently than he does, I think he hears them, just in a more instrumental way.
411:
Megan James spins at EOS Lounge (500 Anacapa St.) on Saturday, March 8, at 9:30 p.m. Call (805) 564-2410 or visit eoslounge.com for info. The event is 21+.