News
Feds Order State Water Transfers Stopped
Broken Pumps and Dead Fish Throw Wrench in the Works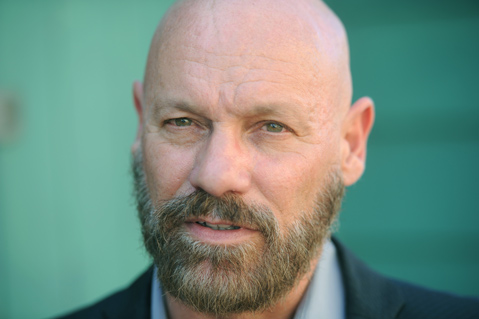 With Lake Cachuma's water level plunging in one of the worst droughts to hit the South Coast, the federal Bureau of Reclamation ordered the Central Coast Water Authority (CCWA) to stop depositing 50 acre-feet a day of highly coveted State Water Project water into the Cachuma reservoir. Likewise, the bureau ​— ​which built and owns the dam ​— ​ordered the Cachuma Operation and Maintenance Board (COMB) to stop accepting the water. The call came last Friday at 7:30 a.m. "There was absolutely no forewarning," said Randy Ward, COMB manager. "None." Ray Stokes of CCWA was similarly appalled. "This is ridiculous," he said. "I don't want to be in the position of buying some of the water that's available around the state and then not being able to get it here."
In less dire times, such an order could be chalked up to intergovernmental confusion. But when the City of Santa Barbara just authorized $550,000 to maximize the efficiency of its wells and is poised to spend another $750,000 to study restarting its desalination plant, every drop has become extremely precious. For the first time ever, the Department of Water Resources announced this January that the State Water Project could make absolutely no deliveries. But Santa Barbara water agencies were lucky enough to have 13,000 acre-feet from the previous year's state water allotments squirreled away in the San Luis Reservoir. For the past two months, CCWA has been pumping those reserves from San Luis to Lake Cachuma at the rate of 50 acre-feet a day. With the bureau's order, those deliveries have been put on hold.
If the water level at Cachuma drops another 19 feet, dam operators will be forced to pump water that normally flows by gravity up into intake valves so that it can then be delivered to ratepayers throughout the South Coast. The Montecito Water District has set aside up to $2.7 million to secure emergency water supplies. If it fails ​— ​and rationing doesn't work ​— ​district managers have warned they could go dry by July. They have their eyes on 1,000 acre-feet of water from a seller who has it stored in the San Luis Reservoir. But until this snafu is settled, it's unclear how the district would transport that water into Lake Cachuma.
"If the bureau had its act together, we'd never be in this situation." — Ray Stokes
At the root of this dysfunction is a requirement that dam operators release about one-third of an acre-foot a day so that the endangered steelhead trout can make their way from the dam ​— ​which blocks their path to prime spawning grounds upriver ​— ​to the Highway 154 bridge located 3.2 miles down the Santa Ynez River from Cachuma. Typically, that's not a problem. The Bureau of Reclamation maintains two pumps capable of sending this water 2,000 feet down Hilton Creek and into the main stem of the river. But one of the pumps doesn't work at all, and the other has serious reliability challenges. In the past year, the pumps have malfunctioned eight times, leaving federally endangered fish stranded in mud. To date, 180 have died.
With its Hilton Creek pumps not able to deliver the requisite amount of water, the bureau opted to effectively commandeer what's known as the "outlet works" of the Cachuma dam. This functions much like a bathtub plug at the bottom of the dam. CCWA pumps state water into Cachuma via this plug. But it's physically impossible for Cachuma operators to allow water out for the steelhead while at the same time pumping state water into the dam. And, even if it were possible, state water is too warm for steelhead. As a result, it can't be added to the mix until later in the year when water temperatures are naturally warmer. (State water, which is a blend of multiple creeks and rivers, is also believed to confuse the process by which steelhead "imprint" their waterway of origin on their way out to sea.)
Margaret Gidding, spokesperson for the Bureau of Reclamation, said her agency has been trying to solve the pump problem but that the fix is more complicated than initially assessed. She expressed confidence that a solution has been found, though she did not divulge what it is. "We believe we have found a way to make things work with CCWA so they can get their State Water Project water," she wrote.
Ray Stokes of CCWA said he isn't waiting. In 2004, he said his agency encountered a similar problem and bypassed the dam's outlet works by pumping the water into pipes that went up and over Lake Cachuma, depositing water into the dam from the top rather than the bottom. If the bureau doesn't budge, he said, CCWA will reinstall those pipes. In the meantime, he said, "If the bureau had its act together, we'd never be in this situation."