News
The Isla Vista Problem Isn't an Isla Vista Problem
University Life Nationwide Consists of a Lack of Consequences
Much has been made about growing and depraved problems in Isla Vista, and while no doubt a lot of heinous activity is taking place, it is far from happening in isolation. Far-ranging university communities from I.V. to Missoula, Montana, to Charlottesville, Virginia, and scores in between have a common denominator of sexual aggression and problems run amok.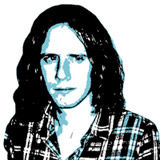 To be certain, the statistics are no laughing matter regarding our own beloved Isla Vista. For a town that only comprises 7 percent of the county's population, a disproportionate amount of crime occurs: 25 percent of all serious crimes committed in the county occur in Isla Vista (this according to the S.B. Sheriff's Office). The violent crime rate is around 150 percent of the state average per 100,000 people, and the property crime rate is around 250 percent of that state average. This is serious, and it is probably worse than the statistics indicate as a good deal of crime, for whatever reason, goes unreported.
In a sense, I.V.'s raucous behavior is likely encouraged by the hometown school's reputation. Even though UCSB is a highly respected research institution and one of the top public universities in the country — boasting not only top-flight programs in fields as diverse as Middle Eastern Studies and Computer Science and an idyllic beachfront location where you can literally surf from your backyard — it is better known for its reputation of debauchery. In a state that has places like Chico and Arcata and Westwood, and a region that includes places like Tempe and Tucson, Isla Vista can hold its own against the best of them. I can remember hearing legends about UCSB and I.V. as far back as my junior high years, which seems like about five lifetimes ago.
The notorious word-of-mouth has spilled out the world over and has brought back some unsavory elements. On weekends, when the size of the town can nearly double, swelled with revelers from faraway places drawn by the weekend Bacchanalias, bad things can happen. Assaults go up. Sex is looked at as a cheap commodity. The lines of right and wrong get totally blurred in a drunken free-for-all.
There is no doubt a subset of people come to have their own Rumspringa, to experience marked depravity for four or six or eight years before going on to become a square in some place like Simi Valley or Pleasanton, crunching numbers and living the boring suburban existence. There are probably people who genuinely come to have a good time (like yours truly), but there is a difference between having a good time and having a good time at someone else's expense. And all too often, the latter is what's going on in what has transformed from a surfy hamlet for a world-class institution to a seaside student ghetto.
But compare the sometimes atrocious goings on of I.V. against the bigger epidemic. In Missoula, Montana, for example, home of the University of Montana, a rash of sexual assaults and other assorted crimes prompted the United States Department of Justice to get involved. It launched a widespread investigation into not only the school but also the county prosecutor's office. The UM football team's quarterback, Jordan Johnson, found himself on trial for an alleged rape that he was later acquitted of after the defense smeared the accuser and painted her a "slut."
And other university towns have similar occurrences. Why? Media's desensitization of sex could be to blame: the way it packages sex as the cheap commodity that so many young people have come to see it as, the incessant presence cheapening and understating the powerfulness of a sexual experience, rarely delving into the actual feelings and emotions involved. In its quest to sell children halter tops and adulthood, it fails to teach about the actual ramifications of such things. For the hyper-competitive visual media world, sex and sensationalism sell, and sell well. Not only have we become incredibly desensitized toward sex, but also to the fact that a sexual event can have an effect on another person's life and well-being. At its worst, the end result is that we come to see other people not as people but as objects at our disposal for use.
Violence exists in the same category. Look no further than the recent case of Eric Garner — a man was killed, on camera nonetheless, by the police, blatantly, as he pleaded for his life. Yet people still suggest the victim was at fault here.
Blame the victim. That's the problem. Instead of focusing on issues that could be corrected with awareness and education, it is far easier to just blame the victim. "If she didn't wear those clothes, she wouldn't have been raped!" Or, "If he didn't weigh 400 pounds, he'd still be alive!"
As absurd as these statements sound, they are said widely and openly. And that's the problem. As long as people, not just the rowdy shitheads who populate a good deal of Isla Vista and cause problems for the rest of us, feel immune from the consequences of their speech or actions, shielded from the magnitude of their actions, these sorts of things are going to continue to be a part of our reality.