Film & TV
Review: Project Almanac
Amy Landecker, Sofia Black-D'Elia, and Virginia Gardner star in a film written by Andrew Deutschman and Jason Pagan and directed by Dean Israelite.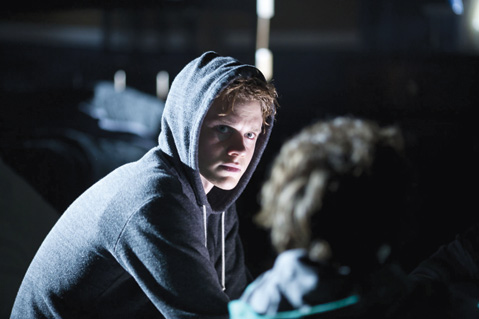 Another damned found-footage film. Is there no end to this shopworn gimmick? Actually, the premise of this cut-rate sci-fi teen exploit thriller is done with remarkable skill. A young brainy high schooler, craving admittance to MIT, scours his late father's basement and finds the working plans for a time machine. In the time that it takes to build the contraption with funny trial and error, the audience comes to terms with the implausibility, and when the kids start cheating the hands of the clock, we're antsy to see where this fancy tech will take them.
But therein lies the problem. It's bad enough that these nerds can't think of anything more imaginative than winning lotteries, cheating teachers, or going to past Lollapalooza shows; however, they also manage to break vows to each other, and the screenwriter invokes The Butterfly Effect. It's not an awful film, it has a winning cast of unknown actors, but it never lives up to its own potential for amazing or fearful outcomes. A host of no-budget time-travel films have managed to either dazzle us with surprise twists or spectacular vistas, but this one tries to give us the old broken-heart premise — if only I had kissed her — and a food-truck party in the high school parking lot. Getting lost in time was never so prosaic.