News
The Eraser Button Is a Start
But How Well Will It Work?
How would you like an "eraser button" for things that you may have said online that you now regret? Just imagine clicking such a button and saying, "Abracadabra," and the nasty comment you posted about your boss on a website "America's worst bosses" disappeared.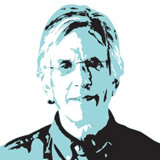 Or the angry posting you made last year after the "Rumble at Family Christmas Dinner" on the website "America's Most Outrageous Mother-in Law"?
If you are over 18, no such eraser tool exists but it does now, to an extent, for California minors.
A new California law went into effect as of January 1, 2015, with little fanfare, giving those under 18 and living in California an online eraser button to delete their own posts from certain sites.
The problem, much to my surprise, is not the major social media sites — Facebook, Twitter, Instagram, and Vine — that already allow users of any age to delete their own posts. It's hundreds, if not thousands, of other Internet sites.
The new California law allows minors, under certain circumstances, to "request and obtain removal of content or information posted on an operator's Internet Web site, online service, online application or mobile application."
The new law also prohibits websites that have "actual knowledge" that someone under 18 is using the site from allowing ads for products such as guns, alcohol, tattoos, spray paint, and e-cigarettes
Common Sense Media, a San Francisco-based advocacy group, supported the new "Eraser Law." "Kids and teens frequently self-reveal before they self-reflect," said Jim Steyer CEO of the group.
While the new law moves in the right direction, there are a number of limitations and problems with it. Critics say it moves too fast and too far forward on complex constitutional and technical issues. They see the slippery slope of more government intervention on the Internet with more oversight and enforcement just around the corner.
Others, who think it didn't go far enough, point out that the law applies only to companies that own a website or mobile application 1) directed to minors, or 2) directed to a general audience and only if the company has actual knowledge that a minor is using the site or application.
Another significant limitation of the new law is the wording that says it only applies if the minor is "a registered user of the operator's internet Web site, online service, online application or mobile application. "
It appears that the King Kong of web search engines, Google, is not covered by the new law because it does not fall within the definition of sites covered.
Lydia A. Jones writing in the The Week notes the new law is complicated and contradictory. For example, Jones writes:
"The law does not require companies to remove content copied by or posted by a third party. So if an Instagram user posts an embarrassing image of a fellow Instagram user who is also a minor, Instagram would not have to … remove the embarrassing image because she did not post the image herself."
At least the new California law is a start for those under 18 to remove their own postings that they now view as injurious.
What about us in the over 18 — way over 18 — crowd, who may, to borrow a phrase, "have self-revealed before we self-reflected" on one or two or more like 20 occasions?
Why should our rants, tweets, photos, status updates, and other material remain part of the Internet permanent record? Shouldn't we have the same rights as our kids to erase what we posted?
Google and other large search engines, while not covered under this new law, vigorously defend against any attempt to edit material on their sites. They argue it would be editing history and censoring reality.
Whose reality? That of Google or some other search engine? Has Google now become the "Internet site of record"? The thought makes me shudder.
Irina Raicu, the Internet Ethics Program director at the Markkula Center for Applied Ethics at Santa Clara University, commented on the subject in a recent post at the Markkula Center's website: "As if Google's responses to searches were, until now, simply objective, orderly historically accurate presentations of everything that exists on the web." Anyone who has spent even a moment reading a Google search knows this is not true.
Raicu goes on to say," What happens when the rights of the individual, when it comes to information about oneself, clash with the rights of the public?" She notes that this debate is often cast as an ethical dilemma, "privacy vs. free speech; full and accurate information vs. censored information."
I understand that Google and other search engines believe they have the right to post all public information, such as news stories, articles, entries from the public record, and other such items on their sites. Knock yourself out, Google
I, however, see no ethical dilemma in requiring Google and other search engines to remove items we ourselves posted. If we said it, why can't we take it back?
Really, when someone looks you up on the Internet, do they need to know you once lambasted your own sweet mother-in-law? You know, the dear woman who now threatens to remove you from her will unless the posting comes down.
Benjamin Bycel is an attorney and writer. He was the founding executive director of the Los Angeles Ethics Commission and of the newly reconstituted Connecticut Ethics office. He serves as an expert witness in cases dealing with political and legal ethics. If you have an ethics question, send it to streetethics@independent.com.