Jean Louise Thomson: 1958-2016
In Memoriam
| Thu Mar 24, 2016 | 12:00am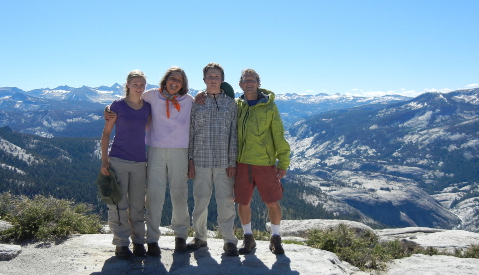 When Jean Thomson stopped at Trader Joe's to pick up milk, spaghetti, and yams, it was no quick errand. In produce she'd joke with a friend from Cathedral Oaks Athletic Club; near the pasta she shared good news with a fellow school parent; at the dairy case she marveled at the sea temperature with an ocean-swimming pal.
She ran into friends at the farmers' market, on beach walks, everywhere she went. Jean was everyone's friend and, for many of us, a best friend.
And it's no wonder. To see her around town, to walk dogs with her on the beach, was to feel spotlighted by the radiance of her cheerful enthusiasm. Her glow lit everyone and everything.
She was just plain fun to be around, making us feel like we also were fun. She was a big, happy kid who loved to play outside and was in no hurry to be a proper grown-up. She once asked, genuinely surprised, "Can you believe people our age are already having kids?" We were 30.
Jean met many of these friends through her twin passions of nature and exercise. She studied environmental science at UCSB — plants, bugs, birds, mushrooms — and formed lifelong alliances there as well as in her work that followed in botany, in consulting, and at the county Air Pollution Control District.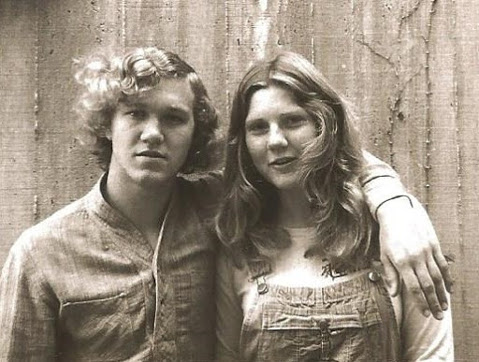 Born in Walnut Creek, Jean graduated high school in Salinas. She met her husband, David, her first week of college at UC San Diego, and then both finished their education at UCSB. Their compatibility and eventual easygoing marriage was the envy of many. Her circles of friends expanded through her husband's work as a software engineer and her children's schools. Their daughter, Emily, is now finishing at MIT, and their son, Evan, is at UC Santa Cruz.
The family photo album chronicles their yearly backpacking treks through California's high country, continuing a family tradition. One story is that Jean's great-grandmother rode from the Central Valley to Yosemite on horseback. Their daughter Emily's middle name is Sierra.
David's sister, Jackie Stephens, described Jean as "an earthy, free spirit with strong convictions about environmentalism and nature, whose sense of compassion and community spirit came as natural to her as breathing. Jean was a tree hugger but a non-preachy one. She lived her philosophy but didn't nag you about yours. All the same, you wanted to be a better person if you knew her."
One of Jean's community causes was safe bicycle routes. In college, she and David rode their bikes from Yellowstone to Salinas. In raising a family, it was important to her that their home be within biking range of work and school along bikeways that were safe for her kids.
When she was diagnosed with breast cancer in 2000, Jean did not want her life defined by illness. It was easy for many to forget she was sick because she fought her battle so quietly. For each setback, she sought salvation in the ways she always had, in healthy food, nature, and exercise. When she started chemo, it was on her bike that she rode to and from.
She grew organic fruits and vegetables and baked whole grain bread from her own sourdough starter. After her diagnosis, she doubled her dedication to nature's cures, eating meals bright orange from inflammation-fighting turmeric and drinking odd-smelling Chinese teas of bark and twigs. Embracing fermentation for its probiotic promise, she cultured her own yogurt, sauerkraut, pickles, and kombucha.
As for her exercise routine, her more sedentary friends were in awe. She'd send out a group text "Dog walk SMFP 4:30," and we'd meet her and Skye, her wild border-collie/Aussie mix, to hike the trails of San Marcos Foothills Preserve.
But for her, those were just relaxing strolls after bicycling to morning yoga at the club and then to an ocean swim at Goleta Beach. Jean was drawn to the rejuvenating and healing therapy of the sea and was part of a noontime group who swam beyond the waves along the line of buoys.
Although at the end Jean's passing seemed fast, family and friends were blessed to be part of her vibrant 42-plus years before her diagnosis and her more than 15 radiant years after. Jean's ocean-swimming friends are now meeting with school-parent friends and emailing college friends as they organize Jean's celebration-of-life memorial. There will be a table of memorabilia, her hiking boots among them. I don't know that anyone at the memorial will now ever be able to swim the buoys or hike our foothill trails without Jean in their hearts.
And many of us will still be expecting to run into her around the next aisle at Trader Joe's.
A celebration of Jean Thomson's life will be held on Saturday, March 26, at the downtown Carrillo Recreation Center, 100 East Carrillo Street, Santa Barbara, at 2-4 p.m. Reception to follow.