Outdoors
Patagonia's Sustainable Wet Suit
Ditching Neoprene for Guatemalan Rubber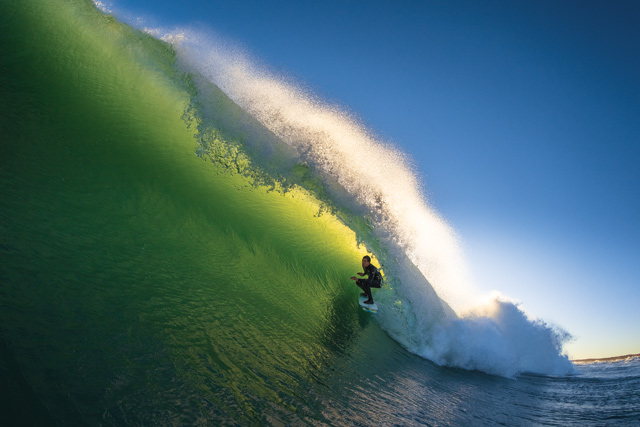 Sourced from sustainably managed plantations in the highlands of Guatemala, a natural rubber has made its way into the lineup at surf spots in Santa Barbara and beyond as Patagonia debuted the world's first neoprene-free wet suit earlier this fall. The wet suit's innovative base material — an 85:15 blend, respectively, of natural and (for durability) synthetic rubber — was developed by Yulex, an Arizona-based crop science and manufacturing company that specializes in plant-based materials.
"Wet-suit manufacturers have relied on neoprene for years, despite the fact that it's nonrenewable, petroleum-based, [and has] an energy-intensive manufacturing process," said Hub Hubbard, Patagonia's wet-suit development manager. "Neoprene is nasty stuff, but for a long time we had no alternative. Through our partnership with Yulex, we've invested in a plant-based game changer."
The new material is certified by the Rainforest Alliance and fulfills Patagonia's entire line of 21 full-length wet suits for men, women, and kids. Through a partnership with the Forest Stewardship Council, the certification stipulates that the plantations are operated sustainably in terms of forest ecology and fieldworker quality of life.   
The innovation is a step up from Patagonia's 2014 blend that mixed traditional neoprene with a biorubber made from guayule, a flowering shrub native to the American Southwest and northern Mexico. As they did with that previous innovation, Patagonia and Yulex are again sharing their neoprene-free rubber recipe with its competitors, aiming to shift the industry in a cleaner direction.
See patagonia.com.