Books
The Unexpected
You'll Find It Under 'L,' for 'Library'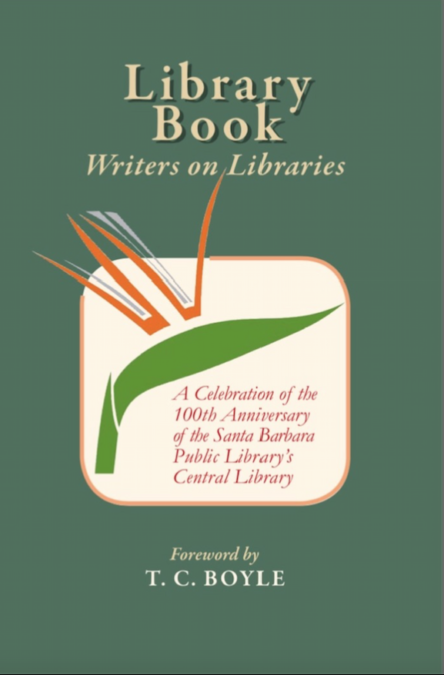 I recently met an artist who had devised a project that involved the Santa Barbara library. Intrigued by monographs she'd taken out on other artists she admired, she painted new jackets for those books, put them on the volumes—being careful to keep the text on the flaps and the identifying bar codes—and simply returned the books to the shelves, where other readers might stumble on her work by chance. It was a kind of stealth art project with an important element of surprise.
The enterprise made me laugh, but finding something unexpected is intrinsic to the library. You can experience that simply by walking past the shelves and picking out an intriguing-sounding title or inspecting the volume next to the one you've been looking for and taking it home to find a literary gem.
The whole evolution of the library in my lifetime has been something of a surprise. How far things have come from the days when I watched the librarian hand-stamp the book's due date to today, when I can check my choices out by myself with a touch-screen computer. I do rather miss the tactile experience of fingering the index cards in the wooden catalog, but oh, how convenient to search for a book on my laptop at home, get the needed information, and either locate it on the shelf or have it waiting for me.
Silence has always been golden among the bookshelves, and I still like to take a quiet seat in front of the fireplace in Santa Barbara's Central Library, but it's wonderful to see the place enlivened with tots at a children's reading hour or filled with tweens in the makers' space. The library has interpreted its mission in all kinds of imaginative ways, inviting the community to see art, watch movies, do crafts, listen to music, learn new skills, and, yes, be surprised.
I don't know the names of all the books that my artist friend "painted," so I'm not sure exactly where or when I'll come upon them. I'll simply look forward, as always, to finding the unexpected within the library walls.
An excerpt from Library Book, Writers on Libraries, A Celebration of the 100th Anniversary of the Santa Barbara Central Library, edited by Steven Gilbar.