Best Of
Best of Santa Barbara® 2017: Living Well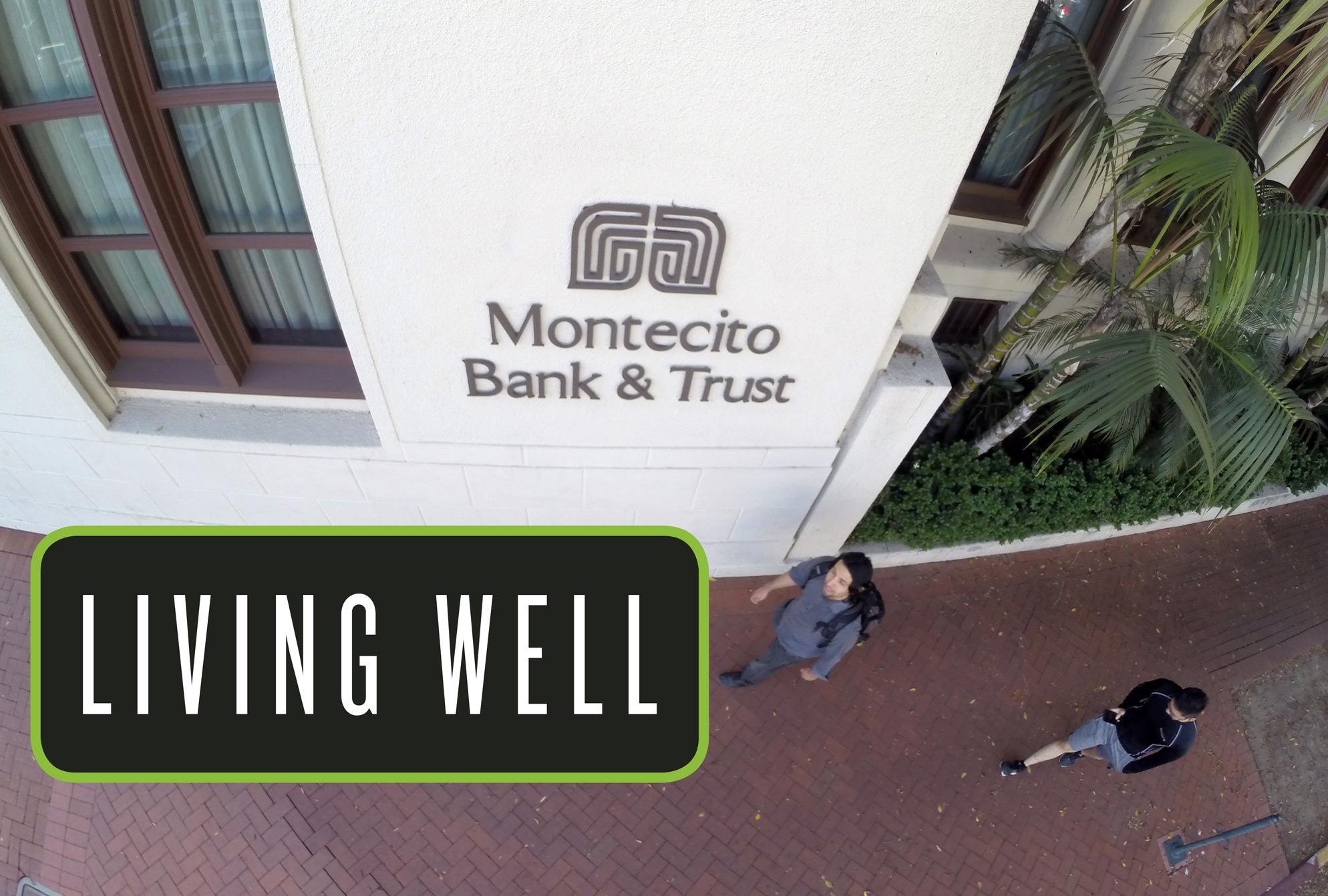 Bookstore
Chaucer's Books
3321 State St., 682-6787, chaucersbooks.com
This is what Chaucer's Books manager Greg Feitt had to say on what it means to be the best: "It means that we're doing something right — and it's gratifying — but it's also a challenge for us not to rest on any perceived laurels. Independent bookselling in Santa Barbara is, as this store and others continue to show, a sustainable and desirable business thanks to the people that live here and their willingness to patronize our store. We don't take that for granted, and we continually strive to figure out how best to serve the community that makes a store like this possible."
Finalist: The Book Den
Computer Repair
MacMechanic
3433 State St., Ste. E, 965-9722, macmechanic.com
Topping our ballots every year since 1999, MacMechanic's commitment to customer care has remained steady even as technology has changed and we find fresh ways to break our machines. Plus, the folks there find real satisfaction in working with delicate, oftentimes irreplaceable pieces of hardware and memory. "When doing repairs, it feels a little bit like we're an operating room, and it's a lot of fun problem solving," said Evan Asher. "Thank you for trusting us, not only with your computers, but also with your memories, livelihoods, and the connections to others that go along with them. We wish you and your computers good health."
Finalist: Apple Store
Camera Shop
Samy's Camera
530 State St., 963-7269, samys.com
"One of my very favorite aspects of this job is the relationships I've made over the years with customers," said longtime Samy's Camera store manager John Brainerd. "I suppose it's a natural side effect of living in a bedroom community, but I count myself extremely lucky to have a job that allows me to genuinely help people." And we're lucky to have such world-class photo experts right down the street. "We've been here over 20 years, and I think so long as we continue to provide expert advice and support to our customers, and adapt to the changes in our industry, we can go another 20."
Finalist: Costco
Musical Instrument Store
Jensen Guitar & Music Co.
2830 De la Vina St., 687-4027, jensenguitar.com
A typical guitar shop is not unlike a gun store — the competitively edged intimidation factor is through the roof if you're not a seasoned pro with your instrument. Not at Jensen's Guitar. Warm and welcoming, the down-home space on De la Vina Street gently guides the curious toward the world of music with a selection of instruments for any level. "My favorite part of the job is having generations of families pass through our doors, each passing down the love of music to the next generation," said owner and founder Chris Jensen, "and taking in customers' favorite guitars that have suffered minor or extreme damage and bringing them back to life through our repair services."
Finalist: Instrumental Music
Gift Shop
Plum Goods
909 State St., 845-3900, plumgoodsstore.com
Whether you're shopping for a girlfriend, an uncle, a coworker, or yourself, save some time and make Plum Goods your first stop. Owner Amy Cooper has an uncanny eye for stocking her store with gifts, clothing, jewelry, and endless bits and bobs that feel preciously one of a kind but don't cost an arm and a leg. They're all handcrafted, fair trade, local, and sustainable without the pretension. Cooper recently expanded her State Street space as one of the few downtown businesses with an upward trajectory. "I hope Plum Goods is able to represent the best in ethically made goods and the best of Santa Barbara forever," she said.
Finalist: Lewis & Clark
Art Supply Store
Art Essentials
32 E. Victoria St., 965-5456, sbartessentials.com
Let loose your inner artiste with a trip through Art Essentials' aisles. Whether you're a pen-and-ink pro or a finger-painting surrealist, the high-ceilinged space on East Victoria Street is sure to carry the right supplies to scratch that creative itch. It's also stocked with a killer assortment of books, toys, and gag gifts that prove the place doesn't take itself too seriously. So next time you're at a museum and think to yourself, "I could do that," swing by Art Essentials and give it a shot. No matter how your masterpiece turns out, we promise you'll have had fun along the way.
Finalist: Michaels
Craft Supply Store
Michaels
187 N. Fairview Ave., Goleta, 967-7119, michaels.com
Step into Michaels and you're instantly transported to a better place, a better time, where you skip along bright, clear paths between shelves of cotton balls, glitter, beads, and googly eyes among every possible arts-and-crafts item on god's green earth. Choose from paints, pens, crayons, and stickers to decorate bottles, birdhouses, shelves, and T-shirts. Find frames and candles and ribbons. Go wild. Let your creative side fly. There are no rules (except basic legal restrictions), and no one to tell you to act your age. Have fun.
Finalist: Art Essentials
Frame Shop
Aaron Brothers Art & Framing
601 State St., 966-3954, aaronbrothers.com
A frame can make or break a piece of art, and since its founding in 1946, Aaron Brothers has been pairing the perfect borders with the images inside. Offering both prefab frames and tons of custom options, the Santa Barbara location of the national chain has the feel of a finely tuned machine without the corporate grease. Customers are invited to participate in the process, or they can go completely hands-off. A ton of art supplies are on offer, too. Good prices drop even lower with regular deals and promo offers.
Finalist: Michaels
Bank
Montecito Bank & Trust
Multiple locations, montecito.bank
There's a perfect middle ground of financial safekeeping that lies somewhere between your mattress and the faraway vaults of national banks. It's Montecito Bank & Trust, the most popular locally owned bank on the Central Coast. More than 200 employees staff 10 branches across Santa Barbara and Ventura counties, helping customers with basic personal accounts and multimillion investments. This year's Best Of win is only the latest in a long line of awards and accolades.
Finalist: American Riviera Bank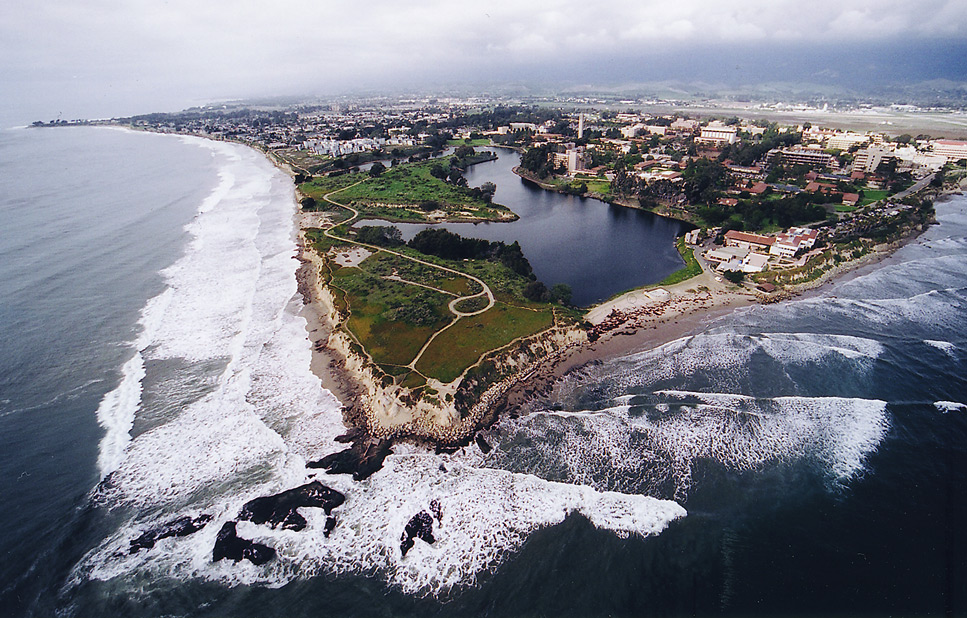 Place to Work
University of California, Santa Barbara
893-8000, ucsb.edu
Brimming with bright and driven students, the legacies of six Nobel laureates, and unbeatable ocean views — not to mention fair pay and good benefits — it's no wonder UCSB is Santa Barbara's best place to work. "Faculty and staff members across disciplines and across campus share a commitment to the university's three-pronged mission of teaching, research and public service, and helping shape the next generation of national and international leaders," reads a school statement. "This positive environment also sustains an entrepreneurial spirit that puts research into real-world action."
Finalist: Cottage Health
Retirement Residence
Maravilla
5486 Calle Real, 308-9585, srgseniorliving.com
Providing the comfort of knowing your elderly loved ones are safe and cared for is the great gift Maravilla keeps on giving. Residents of the retirement community have access to a list of amenities that rival the resort experience: There's a spa, pool, fitness center, landscaped garden, movie theater, library, billiard room, beauty salon, and so on. The medical care is always excellent, and meals at the Monarch Grille are consistently delicious. Twilight years? More like wonder years.
Finalist: Valle Verde
Travel Agency
AAA – Automobile Club of Southern California
3712 State St., 682-5811, calif.aaa.com
When you live in a vacation destination, travel may seem unnecessary. But even the Santa Barbara bubble needs to be burst every once in a while. Always there for us is AAA and its travel agents, pointing the way toward lounge chairs and mai tais or cliff faces and crampons, depending on your preference. And don't forget a free map. Branch manager Chris Olvera sees no reason to change AAA's tried-and-true method of getting away from it all. "Our office has been here for 102 years," he said. "I don't see much changing in the next 10."
Finalist: Santa Barbara Travel Bureau
Acupuncturist
Anthony Kar
1725 State St., 563-9977
You've really got to trust someone to let them poke you like a pincushion, and Anthony Kar has inspired that confidence during more than 29 years as an acupuncturist. Most people seek out Kar's expertise in traditional Chinese medicine after the chaos of modern life has thrown their nervous systems seriously off-center. His patients run the gamut, including a memorably tough case involving a gaping abdominal wound that had refused to close for six months. Kar was able to heal it in two weeks. He expressed his gratitude to his patients for seeking him out, but it's plain to see that they are more than grateful in return.
Finalist: Points of Health
Chiropractor
Dr. Aaron Austin, Channel Islands Chiropractic
22 N. Milpas St., 966-7771, cichiro.com
Chiropractor Aaron Austin greets all comers with, "It's a wonderful day!"— an enthusiasm and cheer that rubs off on those hobbling in with unnerving pain. His practice is multigenerational, he said, spanning athletes of all ages. And he's been there himself. A surfer, bike rider, motorcyclist, and more during his two decades as a practitioner, Austin said he's found himself easing off on the athletics just a bit, as have his "older kid" patients. "Every one of my patients makes my practice," he exclaimed. "I do my best to love them and give them the best adjustment I can."
Finalist: Bissell Clinic
General Practitioner
Dr. Mara Sweeney
1805 E. Cabrillo Blvd., Ste. C, 969-4025, marasweeneymd.com
Mara Sweeney is pretty young to be such an old-fashioned doctor. She eschews most insurance carriers in favor of the freedom to spend as much time with her patients as they need. And it works. Her practice is full, which works for and against her. One of the hardest things, she said, was exhaustion at the end of what is always a busy day, and often an emotional one, too, as she takes in what her patients tell her, treating them as she would her family and friends. And the long-term relationship is what it's all about, Dr. Sweeney avows, saying that the best thing about her job is "my patients!"
Finalist: Dr. Glenn Hollingshead
Herbalist/Holistic Practitioner
Pathways to Natural Health
1201 De la Vina St., 679-1189, pathways2nh.com
From acute and chronic infections to supportive cancer care, the naturopathic doctors at Pathways to Natural Health ​— ​Lizzie Clapham and Michelle Hansen ​— ​are widely loved for their ability to help their patients solve what feel like unsolvable health problems. Their downtown practice offers treatment with bioidentical hormones, IV nutrient therapy, nutrition and lifestyle counseling, and the granddaddy of them all, homeopathy, but it's their care and attention, as well as their skill, that earns bountiful praise from their patients.
Finalist: Three Treasures Acupuncture & Wellness Center
Dentist
Johnson Family Dental
Multiple locations, johnsonfamilydental.com
Johnson Family Dental could easily call themselves Johnson All-in-One Dental, as their dozen dentists in four cities include specialists in endodontics (for root canals), orthodontics (for braces), periodontics (for implants), cosmetic dentistry (for veneers), and anesthesiology (for those who don't want to face it). "Everything is in-house," the practice's marketing director, Alex McBride, confirmed. But, she added, Johnson's popularity is likely because of all they do around the community, like their free dentistry days in February and August. "It means the world to us," McBride said. And they'll be bringing that world a little closer to some, opening another location in Goleta early next year.
Finalist: Montecito Dental Group
Orthodontist
White & Grube Orthodontics
2950 State St., 962-7441, whiteandgrube.com
Hidden away behind lips, teeth aren't necessarily the foremost thing in most people's minds, except perhaps when they eat or talk or just grind them together while stressing over everyday life. Which all goes to say that teeth and how they feel and look are quite important, something doctors Stewart White and Brett Grube know and care about. Their orthodontics practice and staff received the highest kudos from readers impressed with their expert advice delivered with empathy, patience, and alternatives on how to get the best out of a smile.
Finalist: Edstrom, Trigonis & Swenson
Licensed Massage Therapist
Marlo's Therapeutic & Sports Massage
1206 Coast Village Cir., Ste. D, Montecito, 453-2333, marlosmassage.com
Thankfully, for Marlo Tell's many patients ​— ​some of whom know her as the "body whisperer" ​— ​she has been passing along to her staff and protégées her "Marlo Method," which works visible miracles on tight necks, shoulders, and backs. "Usually within an hour, the client says they feel dramatically different or better," Tell said, and her clients testify, lauding her skill. She's been working most recently with cupping techniques, which encourage blood flow and loosen muscles. It's all part of her quest to keep learning, she said, and honing her superb ability to keep quite a few Santa Barbarans supple and pain-free.
Finalist: Angie Ruccio Massage
Optometrist
Dr. Cory Bream, OD
Two locations, breamoptometry.com
Everything everyone loves about Cory Bream's optometry office at Costco just got twice as good. She opened Goleta Valley Optometry this year, her team's new second home. Same doctors, same courteous efficiency, same amazing advanced equipment, the doctor said. She's been at Camino Real Marketplace since 2004, entirely separate from the warehouse of desirable objects opposite her premises. The job has its moments, she said, from empathizing with a mom who learned of a tumor in her eye to the joy of a teen trying on contact lenses for the first time to play a sport. "We love what we do," she affirmed, "and it is reflected in our patient loyalty."
Finalist: Eye & Vision Care