Film & TV
'Godless' Considers Little-Tapped Possibilities in Western Narrative
Scott Frank's Seven-Episode Series Lures Viewers into Terrain Both Familiar and Fresh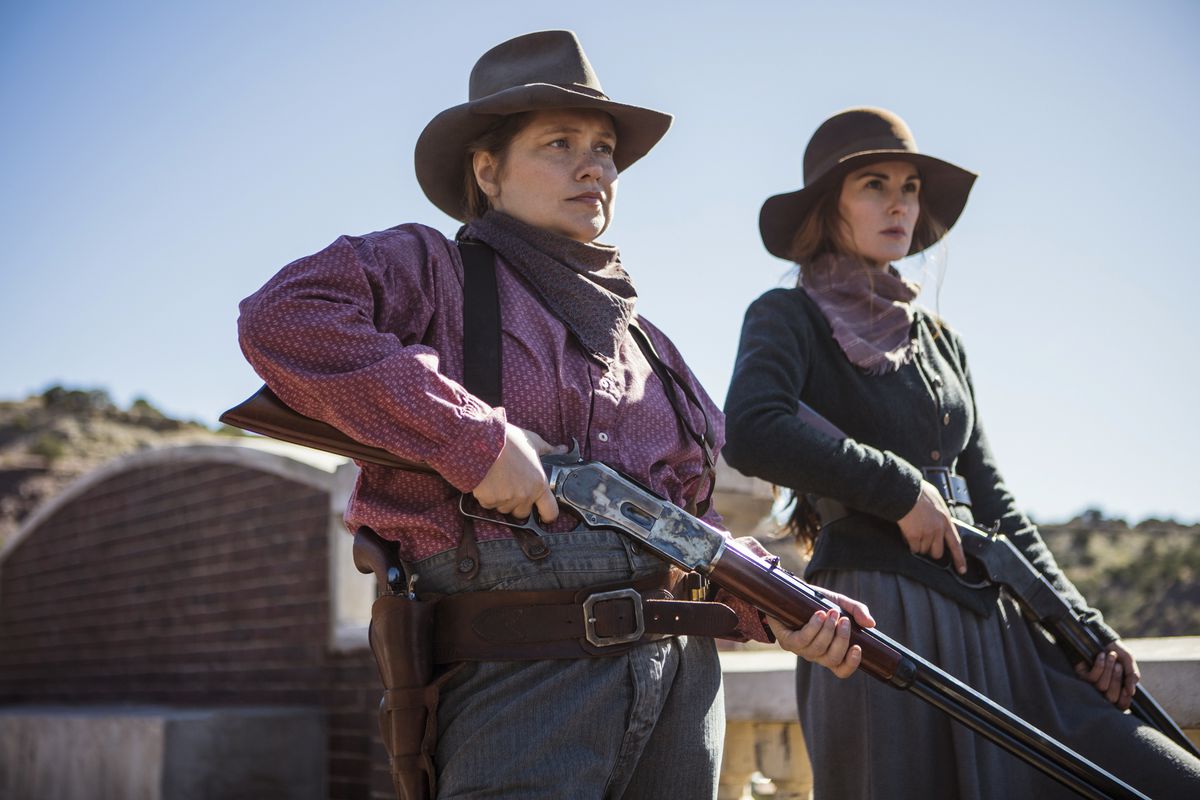 Here in the pricey cow town of Santa Barbara, we tend to take pride in our own — even if they were only fleetingly based here. I'm talking about screenwriter/director Scott Frank, the UCSB graduate who has carved out an impressive film career over the years. The carving continues, this time into the rich soil of New TV, as writer/director (with Steven Soderbergh in the producer wings) of the impressive, binge-worthy, and refreshingly genre-juicing Godless. The seven-episode Netflix original, referred to as a "feminist Western," lures viewers deep into terrain at once cozily familiar and fresh, or at least explored from angles less traveled.
Taking place in the vast, undeveloped American landscapes between small, mostly mining towns — it was shot in New Mexico — Godless invites consideration of as-yet little-tapped possibilities in the western narrative. Most notably, women play a strong role (much more affectingly than the Natalie Portman–starring film Jane Got a Gun). Another interesting distinction is Frank's clever, interwoven storytelling arc, which takes advantage of the expansive length of a series — versus a single film — to delve into illuminating flashbacks and backstories. Typically, westerns leave character development to lean brushstrokes, assumptions about the past, and (hopefully) telling glances; Godless fills in blanks, to fuller effect.
A mining disaster has robbed the town of La Belle of most of its male population, and women have taken over. On a rambling ranch property "outside of town," the gritty, life-toughened Alice Fletcher (Michelle Dockery) lives with her half-Paiute son and his grandmother shootsTK, and then takes in our Shane-like protagonist, Roy Goode (Jack O'Connell), who has betrayed his adoptive father's, Frank Griffin's (Jeff Daniels), former criminal outfit and stolen the take from a train robbery turned grisly.
Scruffy, grizzled, Godfather-esque, and lacking an arm (the price of a gunplay-peppered life), Daniels's vividly played Griffin is especially complicated and out of character by classic western standards. He is, by turns, a preacher, a Manson-like Svengali and killing machine overlord, and a father figure with sweet spots for family values, seeded and sullied by his own tragic childhood, when he was orphaned in a hail of violence. At times, he seems like the kind of amoral, slimy uber-villain on the order of William Hurt's corporate Beelzebub in Goliath. At other times, Griffin extends patriarchal empathy and waxes Biblical, as when he tells a hapless immigrant family that his gang has casually terrorized, "This is paradise of the locusts, the lizard, the snake … it's Godless country."
Amid the wild-west mayhem, tension, and thicket of plot and subplot, the series manages to work in plenty of compassion and tenderness, as well as such unusual asides as a lesbian love affair, an interracial romance, and a community of freed slaves, formerly Buffalo Soldiers.
In a comforting touch of genre traditionalism, or rewired cliché, things culminate in the climactic, epic shootout in town. We hope and trust that our heroes will prevail against the formidable odds of Griffin's gang of 30-ish thugs, but expect we'll lose a few, for the sake of the team and the story. "Ain't nothin' but pure-ass luck gonna save us now," says the town's de facto leader, Mary Agnes McNue (Merritt Wever). Luck and the collective firepower of a posse of women, armed with guns and situational ferocity. Oh, they also benefit from a couple of heroic riflemen, seemingly impervious to the barrage of bullets.
Some old-school western tropes remain intact here, including the laconic Shane surrogate, magnetized by the sunset and the open trail, leaving frontier woman and child behind and safer for his visit. But then Frank breaks the cliché by following his trek, beyond the sunset ride, and into a new life possibly ripe for sequel-izing.