News
Chill Deltopia in Warm Temperatures
Citations, Arrests Drop in Comparison to Past Years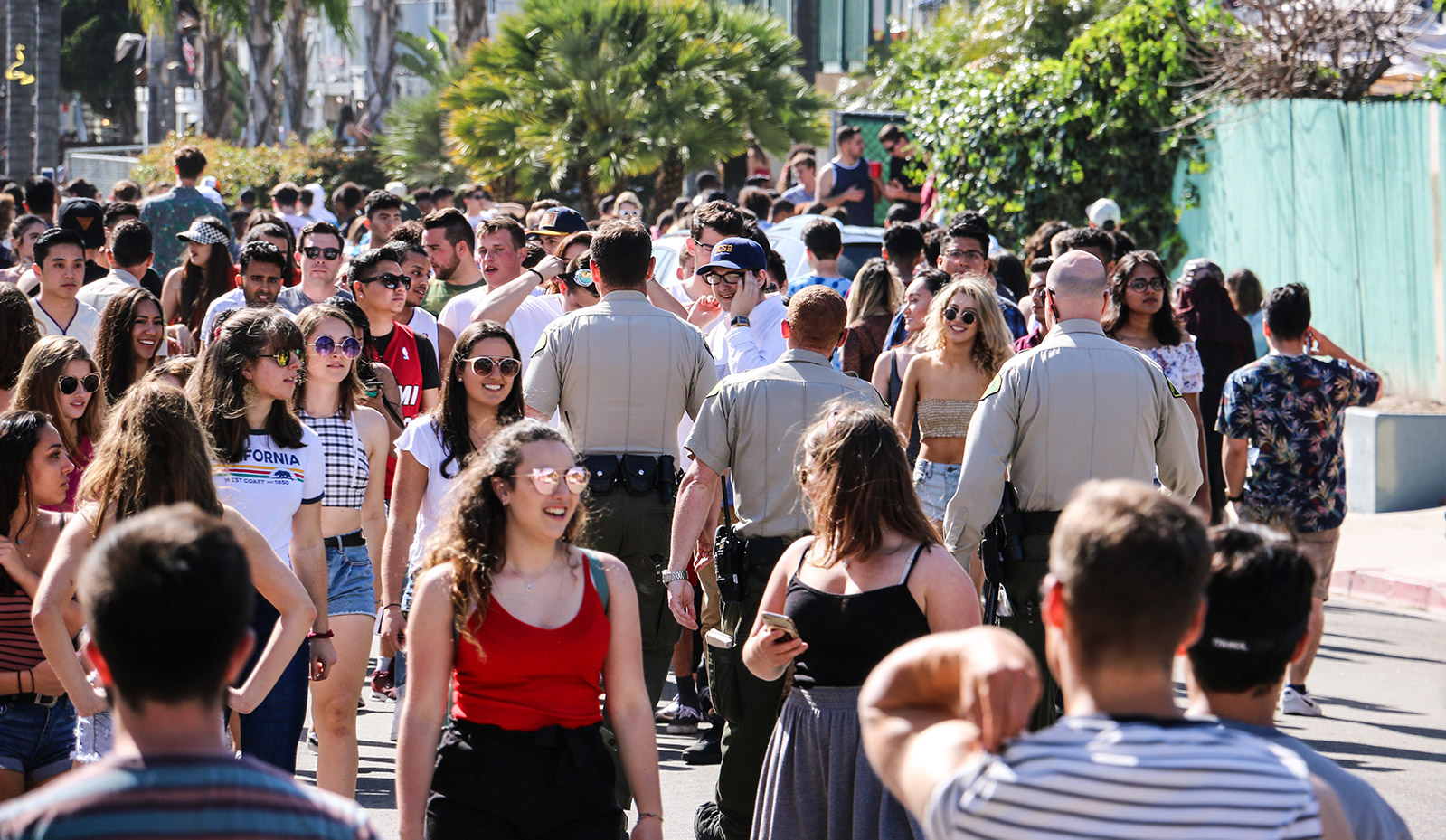 Deltopia felt like partying in paradise for the 10,000 people who attended Isla Vista's annual street bash. Concentrated primarily on Del Playa Drive and subject to the warm, balmy temperatures that have bathed Santa Barbara over recent days, this year's festivities were a contained affair.
Preliminary numbers from the Santa Barbara Sheriff's Office estimate that 56 people were cited and 25 people arrested on Saturday. While a final count of citations and arrests are not yet available, Sheriff's spokesperson Kelly Hoover said that only 25 people were transported to the hospital for alcohol- and drug-related overdoses.
In one case, emergency responders used Narcan on a subject suffering from an opioid-related overdose, one of several this year. Officers also responded to a report of a person falling off a balcony on Del Playa. The partygoer was not seriously injured.
Although the number of medical transports was higher than previous years, the figure is still a sharp drop in comparison to 2014, when 20,000-25,000 people swarmed the streets and resulted in 190 arrests, 130 citations, and 50 medical transports. That year, riots broke out after a UCSB police officer was hit in the head with a backpack filled with liquor bottles.
County sanctions and Sheriff's forces have brought the partying level down in recent years. Officers strictly enforced the county festival ordinance in Isla Vista, where loud music was barred between the hours of 6 p.m. and 7 a.m. from Thursday to Monday. Roadblocks barred cars from entering Del Playa and Sabado Tarde roads over the weekend.
The Sheriff's Office also credited a UCSB-sponsored concert with Vince Staples and Baauer as a reason why thousands of students "dissipated" from the streets in the evening.