Angry Poodle
County Supes Don't Just Talk About the Weather; They Actually Do Something!
UCSB Prof Gives Media Low Marks for Reporting on Climate Change
Back in 1st grade, we were trained to hurl ourselves under the protective cover of our rickety school desks, built—we would appreciate only later—to withstand the full withering fury of a nuclear blast. That's when desks were built to last. That's when Russia was still the USSR, and we thought we knew from which way any incoming would be coming. Based on this week's Punch and Judy show from Helsinki, I'm happy to report any residual fear of mutually assured destruction was laid to rest. With Vladimir Putin's favorite sock puppet occupying the White House, Russia's interests and the United States have been rendered identical; nuclear peace has been achieved.
I should be relieved. Instead, I find myself rummaging through thrift stores in search of old desks.
UCSB Professor Leah Stokes would have me believe this is a fool's errand. The real threat, she insists, is far more ominous. She stirred things up this past week, writing a Los Angeles Times op-ed in which she chastised reporters who cover fires, debris flows, and other disasters—in other words, the weather—for leaving climate change conspicuously out of the conversation. Reporters, as a rule, don't like to be told how to do their jobs. They like even less being told by pointy-headed academics. I get it. Stokes may have used a little too much oregano. She failed to give credit where credit is, in fact, due. But she has a point. And it's only getting sharper.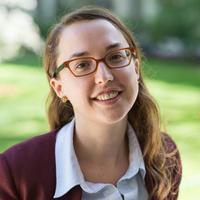 Yes, Southern California is the land of extreme weather oscillations; it's always been feast or famine, fire and flood. But Stokes's point is this: The bell curve used to depict Southern California's traditional weather variation is flattening out. What used to look like a kid's drawing of a mountain now looks more like a straw hat. Reporters should say so more than they do.
You don't need to be a weatherman—or a UCSB professor—to understand that the extremes are getting more extreme, more frequently, and more violently. The biggest fire in California history just followed the hottest, driest year, setting off Santa Barbara's most deadly debris flow ever. Climate change is to weather what steroids are to hitting home runs. We're seriously juiced.
On July 6, it was 102 degrees Fahrenheit at the Santa Barbara Airport at 8:30 at night. A new record. Home run.
One of the sneaky things about global warming is that it tends to happens more when the sun goes down; the night skies cool off less than they used to. With the oceans heating up, there's less of a cooling tonic when the sun goes away. Also less obvious, our "cooler" seasons are getting warmer too.
In the past 40 years, the acreage of the American West torched by wildfire has more than doubled. Coastal areas like Santa Barbara had been immune thanks to our marine layer. We used to have a "fire season" and a "rainy season." The Thomas Fire raged during the heart of the rainy season.
Last week, Goleta dodged a bullet, though I might not think so if I were one of the 13 families who lost a home in the Holiday Incident when the hottest July 6 in history collided with a nocturnal fury of mini-cyclonic winds. Stokes was watching the coverage on TV. She heard newscasters invoke the names of all the usual suspects—like saints who were burned at the stake: Thomas, Sherpa, Whittier, Jesusita, Gap, Zaca, Painted Cave. She heard all the usual complaints about inadequate emergency warnings. All real, all crucial. "But if your only narrative is the failure of the warning system," Stokes said, "the only thing you're going to try to fix is the warning system."
Good point.
Climate change is not abstract; it's not amorphous. But weather forecasters talk about weather, not climate. Reporters tend to focus on the emergencies brought on by extreme weather, not the climate. Given that Earth's temperature has increased by one degree Celsius already—and if we hit two our heads explode—that's a whole lot not to be mentioned, no matter how astonishingly heroic they've been pursuing the call of duty. In India, 118°F heat is playing the grim reaper. In Japan, temperatures north of 100°F have claimed the lives of 14 and inflicted heat stroke on 1,500 more. Japan's heat wave comes after that nation's worst floods in more than 30 years. At least 222 died.
In Santa Barbara, the good news is that county supervisors — at least three of them — the Santa Barbara City Council, and the Goleta City Council voted to take another look at a plan to buy, produce, and consume a lot more green energy than the major utilities are otherwise planning to make available. The Carpinteria City Council is likely to vote on this on Monday.
This plan — dubbed Community Choice Energy by the eco-wonks who have been pushing this plan for years — had been declared dead on arrival last October by a private consultant who found its costs economically unsustainable. But a subsequent consultant has since concluded the first consultant's findings were way too dire. The second consultant concluded that the Community Choice program might pay for itself after just one year and the cleaner energy provided would have the net air quality effect of taking 29,000 cars off the road. That number is only for the county's unincorporated territory. It will be much larger as more cities participate.
Nearly 17 similar programs already exist throughout the state; they allow local governments to buy and sell clean energy independently of the monopolistic strangleholds now enjoyed by utility companies. The latest report found Santa Barbara could do this for slightly less than what the major utilities now charge, while generating enough surplus to make serious investments in cleaner energy production here in Santa Barbara. Fossil-fuel shills objected to what they called creeping stateism, suggesting the supervisors might soon order farmers to grow organic broccoli.
Is the latest report too good to be true? A third report may be ordered to find out.
Does anyone know where I can find an old-school desk?