Endorsements for 2020 General Election
From President to Props, the 'Santa Barbara Independent' Presents Its Picks for November 3 Election
By: Indy Staff | Published October 1, 2020
This year's presidential election is more profound than any in modern history. We truly believe it is about the soul of the nation.
However, there are many other races and propositions on the ballot that are also important and will affect our lives in Santa Barbara County. From deciding who will represent you in Congress or on water boards and school boards, your vote will matter.
As always, the Independent endorses only when we are confident that we have done our full diligence. As a result, we do not endorse in every race.
We also have compiled a full Resource Voting Guide here. We hope it will help you cast your vote in safety and with confidence.
Whether you agree with our endorsements or not, please vote. It's your right.
Sincerely, Marianne Partridge
---
National:
President:
Joe Biden
Joe Biden
We occupy a frightening and historic moment.
The reasons not to vote for President Trump are so many that it is impossible to list them all in this endorsement. Most of you already know them.
Trump has given voice to the dark side of the American soul while smearing the legitimate grievances of those many who still suffer. And importantly, Trump has repeatedly tried to discredit this election, suggesting he may not leave the White House if Biden is declared the winner. No president in our history has ever done that.
It is easy to say a vote for Biden is the lesser of two evils. But that is wrong. Dangerously, wrong. Joe Biden has amassed an affirmative record of accomplishment over a 47-year career that's been defined by compassion, pragmatism, results, and consistency. Has he made mistakes? Yes. But is he ready and capable to be president of the United States? Absolutely Yes.
He brings a mastery of the political arts combined with a genuinely empathic spirit. Biden believes government can and should help those who need help. A consummate centrist, he knows that working together is not a hokey campaign slogan; it is how the world works when it works well.
As Americans once again grapple with the bitter legacy of systemic racism, we are confident President Biden will be a force for bridging our inflamed divide.
All the issues that have been undermined and denied by Trump — from the dangers of the coronavirus to climate change — Biden will set our country back on the right track. Under a Biden presidency, our country will again move into the future. He will support the curtailing of greenhouse gases, repair our national infrastructure, encourage green energy alternatives, address the wide gap between the superrich and everyone else, and institute better health initiatives. Importantly, he will again introduce the United States of America to the rest of the world as a nation who has not abandoned its ideals.
The choice has never been starker. Vote for Joe Biden.
U.S. Representative, 24th District:
Salud Carbajal
Salud Carbajal
Salud Carbajal has spent the past 30 years trying to make government work. His opponent, Andy Caldwell, has spent the past 30 years trying to unravel it.
As a lobbyist for pro-development groups, Caldwell's outrageous style can sometimes seem amusing, but it is exactly what we don't need any more of in Washington — another political show-off in a demolition derby to destroy functioning government.
We know too well what that car crash looks like.
Carbajal, by contrast, knows how government can work to protect its citizens. And few people in government work harder to do just that. Before he became a congressmember four years ago, he served three terms as county supervisor, representing Santa Barbara's 1st District. During these years as an elected official, Carbajal achieved an unimpeachable record of prompt constituent service, most notably when he obtained the needed federal emergency funds during the Thomas Fire. In Congress, he has been a voice and a vote reflecting the values and concerns of the 24th District. He fought to preserve the Affordable Care Act and spoke out against offshore oil drilling and the cruel tactics of Trump's immigration policy.
Carbajal, the son of Mexican immigrants who, as a boy, worked in the farming fields of Oxnard and later served in the United States Marine Corps, is a pragmatic, non-ideological Democrat. His legislative history is one of finding solutions. A recent example is his membership in the bipartisan "Problem Solver" congressional caucus, a group of 25 Democrats and 25 Republicans, working to reach a compromise for a new, desperately needed stimulus spending plan.
Yet Caldwell shamelessly seeks to tar him as a "socialist." Ridiculous. And not true.
Come this November, we ask that you send Carbajal back to Washington for another term. Given what's happening there, you may or may not be doing him a favor. But you'll be doing yourself, and this nation, a big one. Vote Salud Carbajal on November 3.
---
State:
State Senate:
Monique Limón
Monique Limón
California Assemblymember Monique Limón is running for State Senate to fill the massive void created when Hannah-Beth Jackson terms out of office. Limón has emerged as a determined, knowledgeable legislator, quiet in manner but audacious in style. While sitting on the State Assembly Banking Committee, Limón took on the banking industry numerous times — winning some and losing others but always standing up to its powerful lobby. She successfully limited the interest rates bankers could charge for payday loans, and even though she lost her recent attempt to give mom-and-pop landlords some mortgage relief when tenants could not pay rent during the COVID crisis, she successfully worked to get eviction protection for the tenants. Though a solidly liberal Democrat, she was not afraid to take heat from left-wingers when she did not support single-payer health insurance. She succeeded in requiring Hollister Ranch to make what has long been one of the world's most amazing private beaches available to the public. That she even took on the challenge seemed foolhardy. That she succeeded remains astonishing. On a less contentious but more serious matter, she helped facilitate the rebuilding of Ventura's Vista del Mar psychiatric hospital destroyed during the Thomas Fire. As a result, Vista del Mar was quickly able to serve those in desperate need. Born and raised in Santa Barbara, Limón has deep roots throughout the community. With her skills, knowledge, and cache, she will be just the person we need representing us in Sacramento.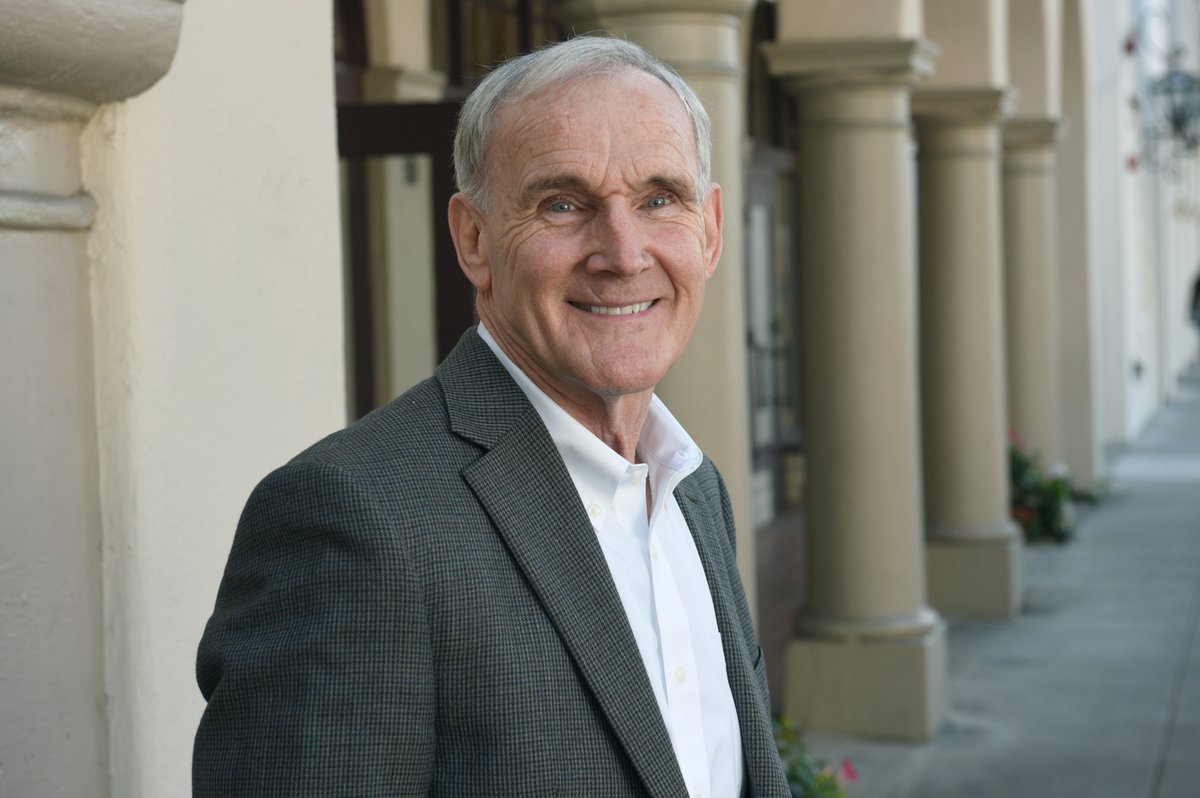 Member of the State Assembly:
Steve Bennett
Steve Bennett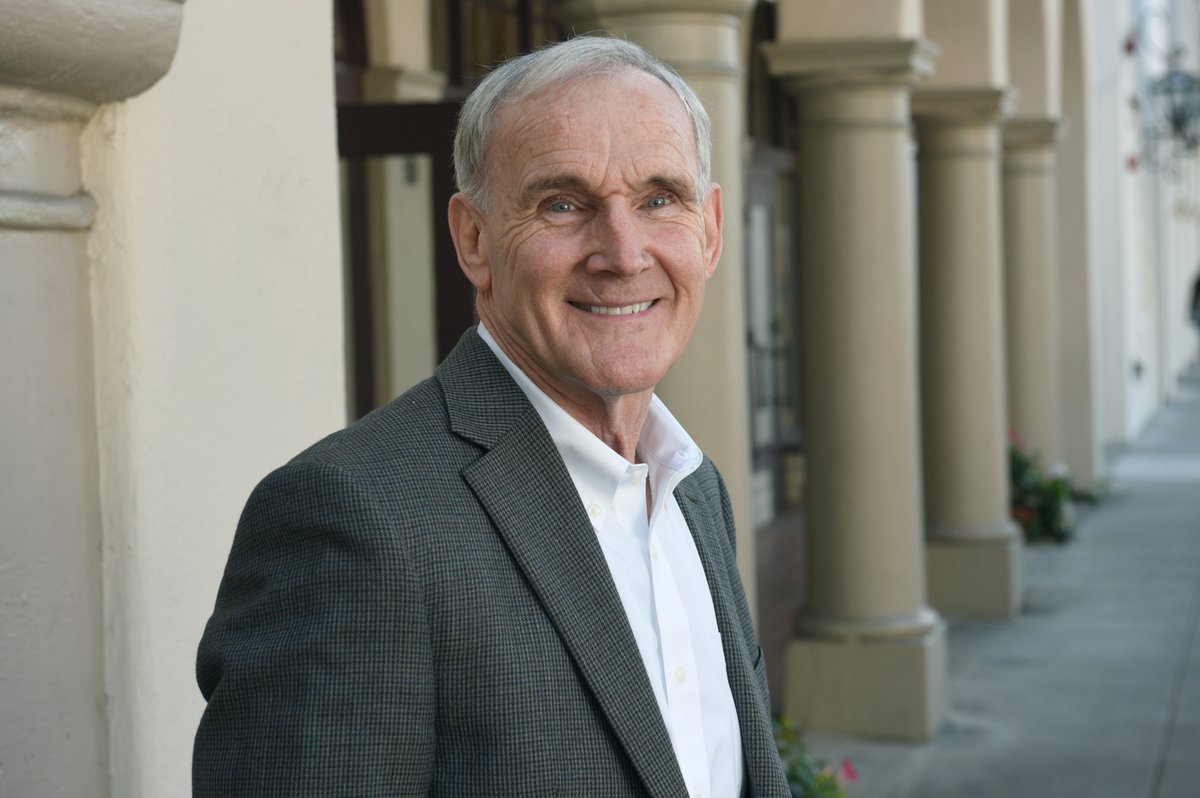 Experience always counts, but never more so than now. As California's legislature wrestles with the $54 billion budget shortfall caused by the COVID pandemic, we are relieved to be able to recommend a candidate as seasoned as Steve Bennett for State Assembly.
Smart, crusty, and effective, Bennett spent the past 20 years working as a Ventura County supervisor. Always about getting stuff done, Bennett is perhaps most famous for spearheading the SOAR Initiative, Ventura County's signature ordinance that preserves open space and ag land from urban sprawl. Enacted in 1998, it remains the most effective line in the sand drawn by any of California's 58 counties.
More recently, Bennett played a key role getting the City of Ventura's first homeless shelter opened. He's also been a longtime, powerful advocate for alternative transportation. Given that thousands of workers commute from one county to the next twice a day, that's critical.
As a lifelong educator and school administrator, Bennett will be ideally situated to advocate on behalf of education reform and funding.
With the state's excruciating housing crisis, we expect Bennett to effectively represent the middle ground, protecting the land-use autonomy of local governments while devising incentives to produce genuinely affordable housing. No wonder the state real estate lobby spent hundreds of thousands of dollars on negative ads to defeat him in the Democratic primary.
Running against Bennett this time is Charles Cole, a first-time Republican candidate, whose youthful energy is eclipsed only by his lack of experience or knowledge.
---
SANTA BARBARA
Santa Barbara Unified School District
Board of Education: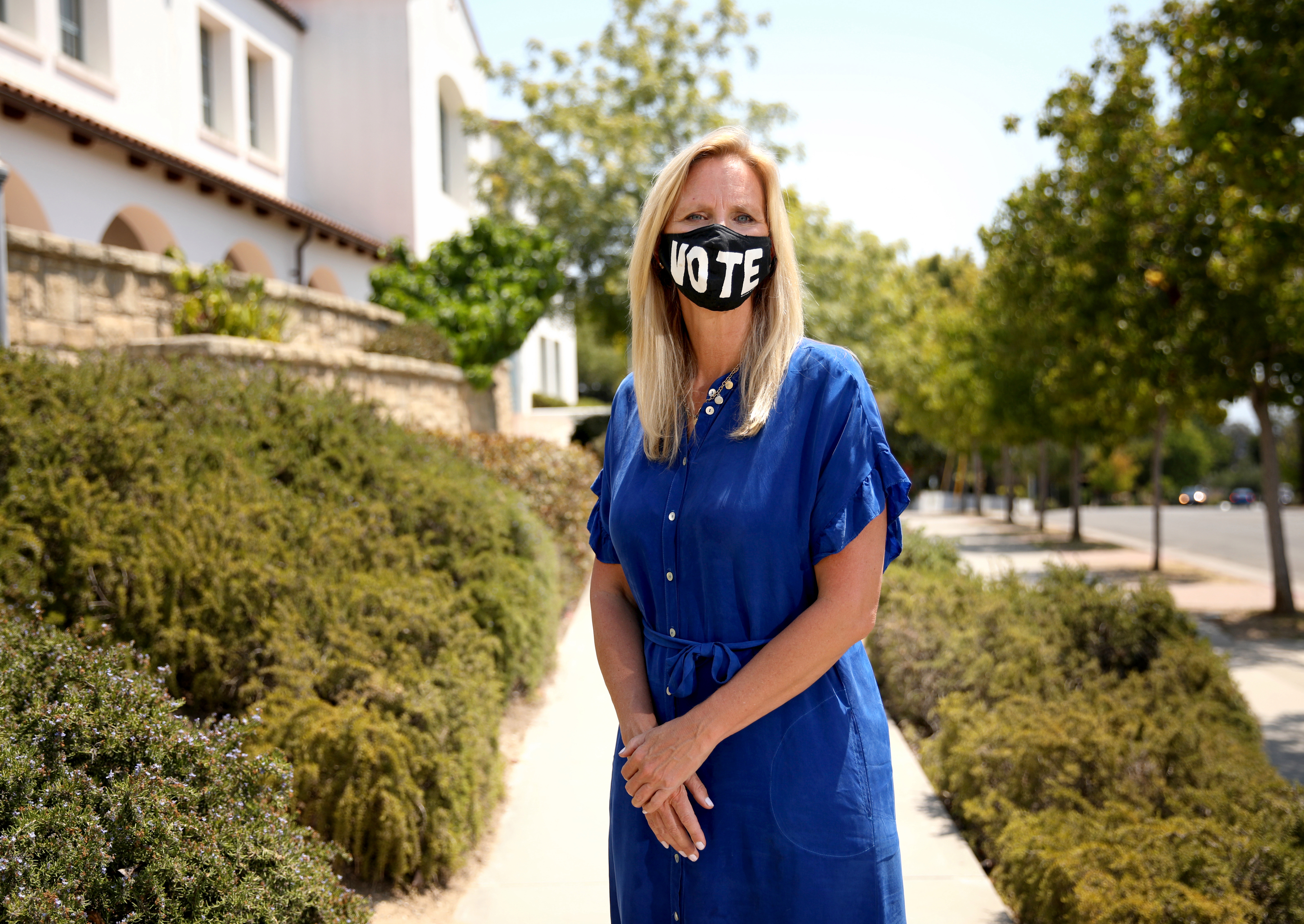 Laura Capps
Laura Capps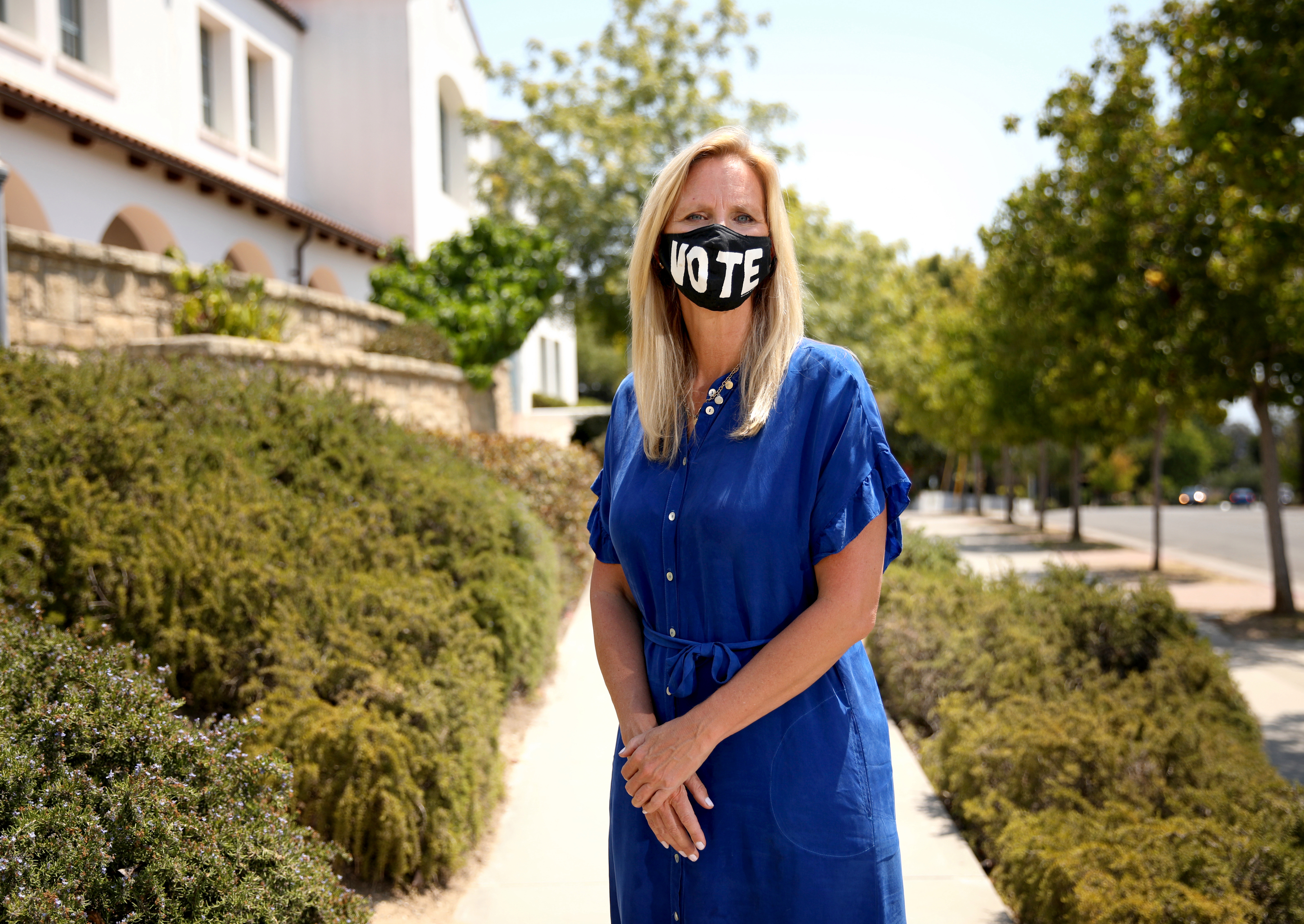 Laura Capps is exactly the leader the Santa Barbara Unified School District board needs in this time of transition and crisis. She has proved her talents during the last four years when her knowledge, energy, and vision have helped move the district toward a more successful future.
She showed no fear in asking tough questions of the then superintendent and took positions on heated issues that were not always popular. That's an important, often rare quality for a school boardmember, but Capps could do this because she did her homework, and it showed. She pushed for better academic equality and more mental-health support for all students. Her knowledge about childhood poverty and food security allowed her to bring vitally needed solutions to the sad realities facing many Santa Barbara families. Laura Capps is an outstanding, hardworking boardmember who truly cares about the children who depend on the school district to do the right thing. Laura Capps does just that.
Wendy Sims-Moten
Wendy Sims-Moten
Wendy Sims-Moten brings to the board a strong commitment to financial responsibility, consistently and effectively paying close attention to the budget — not a simple chore for such a large district. Her experience with the First 5 program brings important insight to board decisions, especially now as the board faces the serious consequences that the COVID-19 pandemic has caused in schools. Younger children are particularly vulnerable to experiencing learning loss, which is one of the most challenging issues the district is facing. And we have been particularly impressed by some of her recent actions on the board, showing more personal independence and knowledge. Sims-Moten is an important voice on the board, and she should be returned for another term.
Virginia Alvarez
Virginia Alvarez
Virginia Alvarez is running for the first time to join the school board, but she brings with her 30 years of experience in education and a lifetime of understanding Santa Barbara schools. From attending McKinley Elementary School to graduating Santa Barbara City College, from being a first-generation college graduate to being a mother of three children who all attended district schools, Alvarez knows the concerns of children and their parents. For 10 years she worked in district classrooms, and for 20 years she was a school administrator at Montecito Union. With her master's degree in education and as a certified school business official, Alvarez brings critical knowledge to the table. Her ability to decipher the imposing regulations governing California schools will be invaluable to all the boardmembers and will inform her own contributions. Alvarez will contribute a fresh, dynamic voice to the board, one that will reach a wider community. During the campaign, Virginia Alvarez promised that she is uniquely qualified to step into this job on day one. And we believe her.
Santa Barbara City College Board of Trustees:
Robert Miller, Erin Guereña, and Anna Everett
Robert Miller, Erin Guereña, and Anna Everett
The world changed with the killing of George Floyd this spring. Three of the candidates now running for the City College board of directors get it; three do not. We are endorsing the three who do — Robert Miller, Anna Everett, and Erin Guereña.
In response to the Floyd killing, the Community College board passed a resolution condemning police brutality and affirming that black lives matter. It was made explicit that the resolution was not an endorsement of the Black Lives Matter organization or the specifics of its agenda. It meant simply that black lives matter.
Still, two boardmembers — one being incumbent candidate Veronica Gallardo — could not bring themselves to support it. It was unfair, they argued, to paint all law enforcement officers with the brush of rogue cops and bad apples. But the resolution never came close to doing that.
Our endorsement is not an attempt at purity politics. Given that people of color make up a large percentage of City College's student body, it's critical that the values of the school's boardmembers reflect the day-to-day realities of their students. It's that simple.
City College is a true gem of a school. In recent years, it has been twice named the top community college in the nation, yet its achievement gap has not budged. And now, in the wake of COVID, it faces massive challenges not of their own failings: declining enrollments, plummeting revenues, facilities in desperate need of upgrades, and mounting deficits. There are no easy answers, only hard questions.
Having a board that is up to the challenge is critical.
Incumbent Robert Miller, representing the district including Goleta has served one term and two stints as chair. He is steeped in the grim minutia of the school's financial picture. After a few confusing missteps, such as how he mishandled a Pledge of Allegiance debate, he sought to expand his understanding. His style is soft-spoken but thoughtful, more of a mediator than a trial attorney, which is what he was before retiring. That tone will help bring the changes needed for SBCC to become a truly inclusive campus.
Two other candidates who've never run for office before, Erin Guereña and Anna Everett, bring the skills and life experiences that will add depth and clarity to the board meetings. That Guereña — and her husband — managed to successfully open a new barbershop in the face of the pandemic speaks volumes for her grit, skill, and determination.
Anna Everett, recently retired as chair of UCSB's Film and Media Department, is herself a product of a community college education. At UCSB, she expanded educational opportunities to all students, bringing new perspectives to the discussion. Civically active, she has served on a number of boards, including the County Commission for Women, where she earned a reputation as a hardworking leader who listens to all voices with civil humanity.
S.B. County Board of Education:
Joe Howell, Peter MacDougall, Richard Fulton, Roberta Heter
For County Board of Education: Joe Howell, Peter MacDougall, Richard Fulton, Roberta Heter
Perhaps the least-understood government entity in Santa Barbara County is the County Superintendent of Schools and its board of directors. The four incumbent candidates have done an admirable job, eschewing limelight while working hard to improve all public schools in the county. It was surprising to see four challengers pop up at the last minute. And it was even more striking that all four newcomers are ideological, right-wing conservatives.
The challengers showed stealth and ingenuity in taking on a district far out of the public eye. But they picked the wrong incumbents to challenge. The only problem with this attempted coup is that the current occupants of this board currently are — and long have been — truly stellar public servants. Talk about cutting off your nose to spite your face.
The incumbents — Weldon Howell, Peter MacDougall, Richard Fulton, and Roberta Heter — are outstanding public servants. They have not only served on the County Board of Education, but all have volunteered enthusiastically in promoting youth and educational nonprofits throughout all of Santa Barbara. As president of Santa Barbara City College, Peter MacDougall led that institution to become the number-one junior college in the country. Joe Howell and Dr. Richard Fulton played leading roles in developing the Partners for Education and Computers with Family programs that have helped students immeasurably. Heter was a highly praised principal of Lompoc High, and she has worked to turn the Lompoc Library into a community centerpiece.
Why mess with success? And for what? Mischief? Confusion?
The Superintendent of Schools and its board might appear mysterious, but take it away and you'll be sorry. It provides an array of programs that help the most vulnerable students and families in the county's 20 school districts. It credentials and trains teachers; it provides special ed instruction; it oversees the state's preschool programs and runs the oral health collaborative in which the poorest kids in the district get screenings and braces. It handles migrant education and presides over homeless and foster youth education, keeping at-risk kids from falling through the cracks.
We need people in that office who understand the system and know how to help and improve education. Not inexperienced people helicoptering in with unneeded political agendas. We've seen how that played out in the White House. Let's avoid that fiasco here in Santa Barbara. Our students and teachers deserve better that that.
---
GOLETA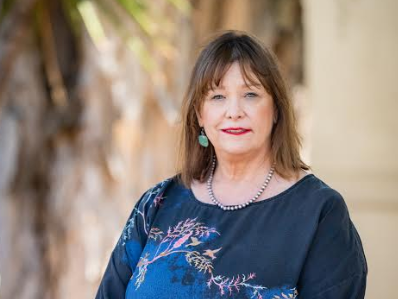 Goleta Mayor: Paula Perotte
Paula Perotte
Goleta Mayor: Paula Perotte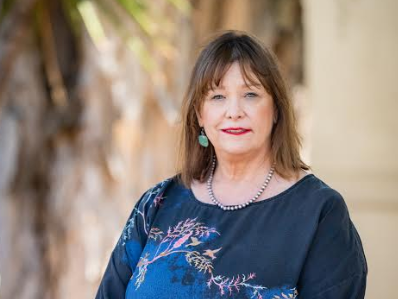 In our eyes, the race for Goleta mayor may as well be uncontested. Paula Perotte has proved a capable and well-liked leader for the city during the past four years. For two of those years, she was voted in as mayor by the people, and for two of them, she was chosen by her own councilmembers.
Perotte has consistently championed the slowing of growth in the burgeoning city and the preservation of areas that remain untouched. In doing so, she has not ignored growth proponents like the city's Chamber of Commerce and has helped to fund its community endeavors with city grants.
Paula Perotte has given her time to the city's well-being since working on safety at school crossings decades ago. With the city dividing the council seats into districts in 2022, now more than ever, Goleta needs a reliable and fair individual in the mayor's seat.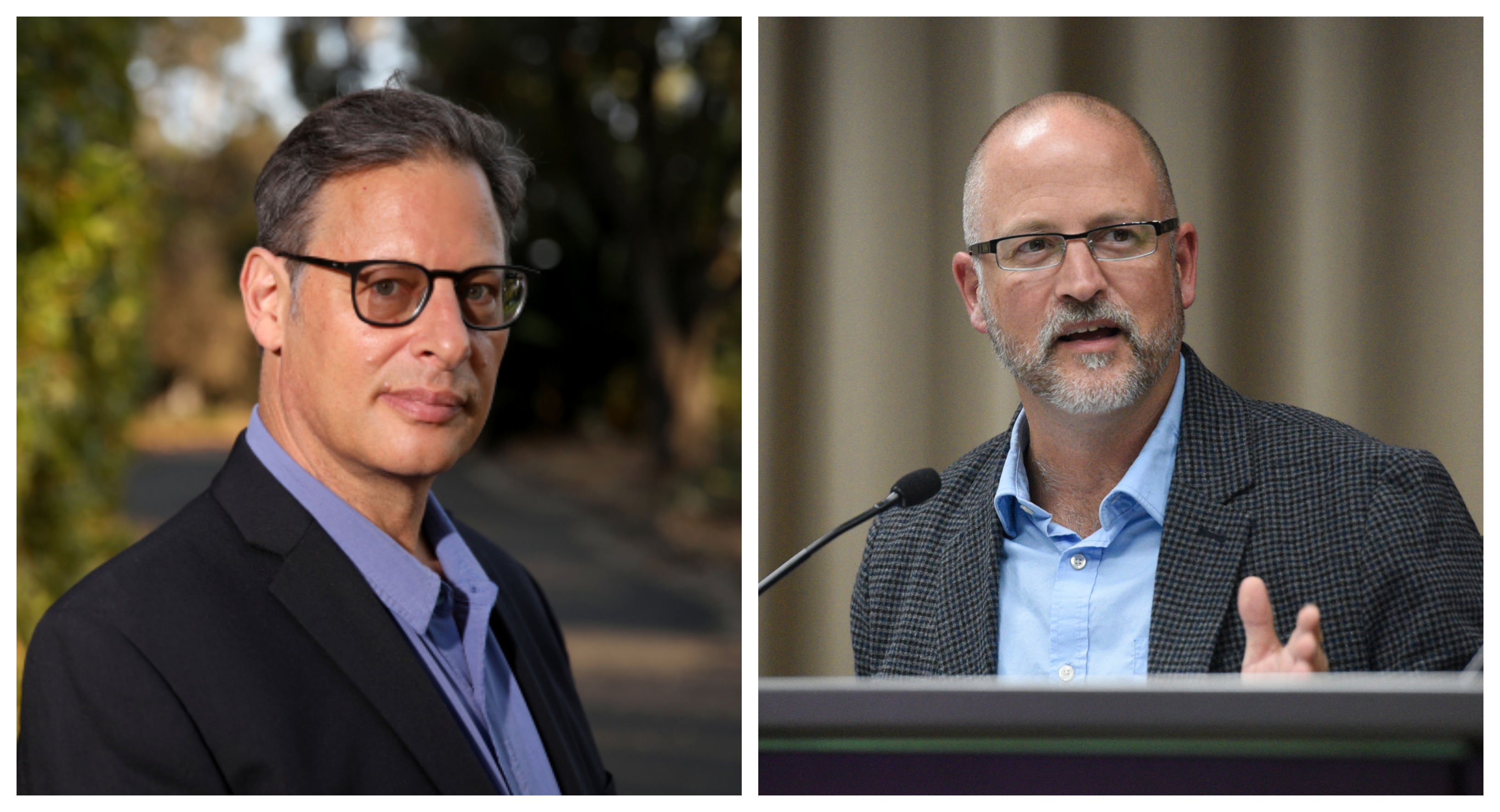 Goleta City Council:
Stuart Kasdin and Kyle Richards
Goleta City Council: Stuart Kasdin and Kyle Richards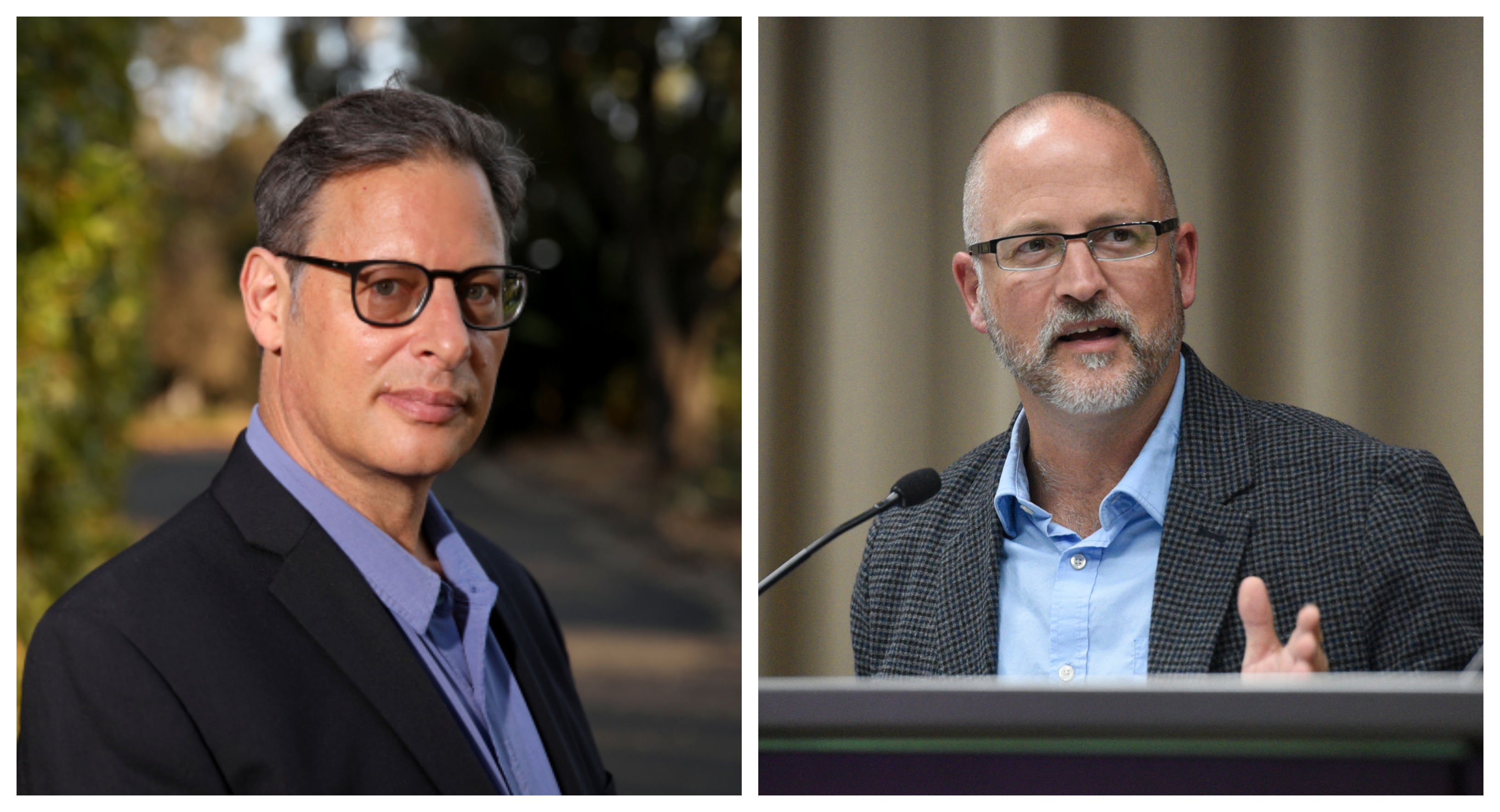 The wheels of city government have been spinning efficiently in Goleta lately, largely due to a City Council that works together more than it works at odds. Important projects like parking, sidewalks, and a new park in Old Town were started, and more importantly completed, and when the pandemic recession hit, the city reacted quickly to freeze new projects and hiring in order to conserve its cash.
The two incumbents running to be reelected to the council — Stuart Kasdin and Kyle Richards — are part and parcel of the greater ease city dwellers feel with the slower pace of development today. The large projects the city has approved or undertaken are ones that directly benefit the community, such as the new fire station and the new train station, senior housing at Willow Springs, and affordable housing at Westar's triangle property.
It's commendable that three newcomers are contending for a council seat — one of them, Grace Wallace, often offers public comment at council meetings. But Kasdin and Richards have proved to be hardworking and thoughtful in their four years on the council, clearly putting in the time to understand the issues and ask perceptive questions. They don't vote in lockstep with the council, either, which is a healthy practice of democracy. For those reasons and many more, we can endorse Stuart Kasdin and Kyle Richards with enthusiasm.
Goleta Union School District Board of Education:
Sholeh Jahangir
Sholeh Jahangir
Sholeh Jahangir relies on her moral compass to lead the Goleta Union School Board through two major junctures. First, in 2016, shortly after being elected to the board, Jahangir took part in a project with the then-new superintendent to determine what was needed at all of the district's campuses. It turned out to be a lot. Jahangir worked closely with other board and community members to put a long-term plan in place. During the last four years, she was instrumental in accomplishing much, including modernizing classrooms and opening a language immersion school. And she successfully spearheaded the bond measure now on the ballot, known as Measure M, to finance the remaining changes — something that hadn't happened in the district in decades. During her tenure as president, she successfully brought divergent groups together through her style of civil discourse and a determination to do what was right. Now, again, it is her sense of responsibility to do what is best, to make possible what is right, that has been guiding her and the district through the enormous educational challenges brought on by the pandemic. With her leadership, families have been able to receive daily meals on campuses. And through her ingenuity and perseverance, companies have helped the district bring internet connection and devices to children. Sholeh Jahangir has been an exceptional Goleta School Board leader and should be returned for another four-year term.
Vicki Ben-Yaacov
Vicki Ben-Yaacov
Occasionally, a candidate steps forward who has never run for office before yet turns out to be eminently qualified in knowledge, experience, and character. Vicki Ben-Yaacov is that candidate. An engineer and mother of two children in the district, she has been working to engage students in science learning, first at the college level, and then down into the elementary grades. Her nonprofit, Youth Innovation Club, began as a science night project where kids built speakers out of cups, wires, and magnets. Seeing their faces light up with excitement and interest, she expanded the program into district elementary schools, introducing children to STEAM subjects. She has also worked in classrooms on environmental and waste-management projects. She also has tried to increase food security for students in the district. Ben-Yaacov attends school board meetings regularly, is conversant with the district's goals, and, perhaps most importantly, believes that children should learn in ways that allow them to develop creative, questioning minds. A vote for Vicki Ben-Yaacov is a vote well cast.
Goleta Water District Board of Directors
Lauren Hanson, Bill Rosen, and Farfalla Borah
Lauren Hanson, Bill Rosen, and Farfalla Borah
Keeping water clean and drinkable is an essential duty of any community water district . Understanding the complicated systems of pipes and the challenging California water rules requires stamina and dedication. The three incumbents running for reelection to the Goleta Water District — Bill Rosen, Lauren Hanson, and Farfalla Borah — have proved themselves to be just that: dedicated, hard-working public servants. They have set policies that include introducing hydro-turbine power to some pipelines, transitioning  to electric vehicles, and opposing the Exxon trucking plan, all with an eye to cost savings, while staying focused on environmental concerns  and keeping an open communication with the community. Hanson and Borah also displayed a brave show of good governance, by voting to raise water rates to pay for needed to repair and upgrade to its pumps, valves, and treatment system. Their vote prevented the district from being burdened by long-term debt, an option Rosen was willing to consider. The vote inspired four challengers to run against the incumbents, though not one challenger has attended a district board meeting for the last year. Running a water district requires more attention than that. Goleta is lucky to have its Rosen, Hanson, and Borah as directors on their Water Board.
---
CARPINTERIA
Carpinteria City Council:
Wade Nomura and Natalia Alarcon
Wade Nomura and Natalia Alarcon
Carpinterians typically talk softly but carry very big sticks when it comes to protecting their city's  enduring small-town charm. Wade Nomura and Natalia Alarcon have the requisite down-home roots and soft-spoken manner to carry on in that tradition.
Nomura is that endangered species — a genuinely moderate Republican. He moved to Carpinteria in 1976, started a business, got involved with the Rotary Club, and has now served two terms on the council. 
Alarcon — younger, more outspoken, and certainly more politically progressive — is a licensed psychotherapist who works by day as a bilingual program manager for the Community Action Commission. She also volunteers for the Santa Barbara Rental Mediation Board.
Together both candidates will add much to a council that will inevitably struggle with such evergreen conundrums as growth, development, economic vitality, and community character — and don't forget cannabis and COVID.
Two seats are up for grabs. Three candidates are running. The third is Mark McIntire, an outspokenly brash and Trumpian former philosophy instructor at Santa Barbara Community College who has vowed, among other things, to protect Carpinteria from being overrun by Antifa and Black Lives Matter. Really?
Stay safe. Stay Sane. Vote for Nomura and Alarcon.
---
SANTA YNEZ
Santa Ynez Union High School Board:
José Juan Ibarra
Santa Ynez Union High School Board: José Juan Ibarra
José Juan Ibarra is just the candidate the Santa Ynez school board needs. He will bring an enriched, compassionate experience to the district. With 28 years as an educator, Ibarra has learned the importance of combining excellence in teaching with a student's need for social-emotional support. Having lived in the Santa Ynez Valley for over 42 years, Ibarra has a well-known record of working to bring a peaceful world of inclusion and cooperation to the issues that have divided and distorted other communities. When everyone within a school district is confident that those in authority understand their needs, then the whole school district functions more smoothly. José Juan Ibarra has the track record of a man devoted to bringing people together and making our civic life one of tolerance and understanding.
---
STATE PROPOSITIONS
No on Prop. 14: Stem-Cell Research Institute
At the risk of sounding churlish, we already gave on this one. Sixteen years ago, state voters approved — and the Independent endorsed — Prop. 71, which set aside $3 billion in state bonds to underwrite a new stem-cell research institute for cutting-edge research on Alzheimer's, Parkinson's, strokes, and other central nervous system disorders for which stem cells provided the necessary regenerative tissues. Now, that center, the California Institute for Regenerative Medicine, is back, requesting $5.5 billion in bonds. Translated, that's $260 million from the general fund for the next 30 years. Or more succinctly, $7.8 billion. Given the serious strains on the state's purse strings, we wonder why the institute has not entered into other research partnerships — both private and public — to secure a sustainable future. Proponents for Prop. 14 instead offer hyperventilated vagueness. They allude to "92 MEDICAL TRIALS" and "2,900 MEDICAL DISCOVERIES," but they provide no details as to what end. For $7.8 billion, we deserve more than unspecified claims written in uppercase letters.
Yes on Prop. 15: Reforms Prop. 13
When state voters overwhelmingly approved Prop. 13 in 1978, they did so because elderly homeowners on fixed incomes were facing foreclosures as California property values were rising astronomically. Prop. 13 limited the rates by which property tax assessments could be increased. Only when a property was sold could its tax-assessed value reflect market realities.
One unintended consequence of Prop. 13 is that commercial property owners reaped great financial benefits, resulting in California cities, counties, and school districts losing billions and billions of tax revenues.
Prop. 15 seeks to remedy this. If passed, commercial property owners would be taxed based on their current property values, not on what their land was worth when they first bought it. The money involved is hardly insignificant. Supporters and opponents alike estimate Prop. 15 could generate $6.5 billion to $12.5 billion a year in new property tax revenues. In Santa Barbara County, it would generate $51 million a year, 40 percent of which would go to school districts. The rest will be split among local governments.
Let us be as clear as we can on what Prop. 15 does not do.
If passed, Prop. 15 will not affect how residential properties are currently assessed and taxed. All agricultural lands and structures will remain under Prop. 13 assessment rules. There is some debate on whether this would apply to orchards and vineyards. Proponents say yes; opponents say no.
Another uncertainty concerns commercial real estate after pandemic restrictions are lifted. Even before COVID, huge question marks loomed as retail markets dramatically shifted. How this will affect the commercial real estate market in the future remains unclear.
Here are some undisputed facts: First, the new assessment rate will be introduced gradually. For properties used by businesses with 50 or fewer employees, the changes won't start until 2025. For smaller properties worth less than $3 million, the new rules will not apply. Small businesses with less than $500,000 in equipment and fewer than 50 employees will pay no taxes on the value of their equipment.
We are facing unprecedented natural disasters due to climate change. Wildfires and sea-level rise all demand huge public expenditures. Add these to the crushing needs of school districts and local governments trying to respond to COVID-19, and the timing of Prop. 15 is just in time.
Yes on Prop. 16: Ends State Ban on Affirmative Action
The playing field has never been level. Prop. 16 acknowledges this reality and abolishes Prop. 209 — passed in 1996 — which prohibited public institutions from considering race, ethnicity, or gender for job applications or college admissions. This required California government to pretend that everyone had an equal chance for work or education. Not true.
A recent study showed that in the three years following Prop. 209's passage, 1,000 fewer Black and Latino students applied to UC schools, and those who did were less likely to be accepted. Those applicants went to lower-tier schools and upon graduation received salaries 5 percent less than those graduating from UC schools. The same study also found that, when affirmative-action programs were in place, white and Asian students who did not get into UC schools typically attended other high-ranking schools with no adverse economic consequence. It should be noted that the UC system made great strides in minority enrollments since Prop. 209 by giving priority to first-generation college applicants. But this same ingenuity was not used when hiring faculty members reflecting the state population. When the United States becomes the meritocracy it's always said it was, Prop. 16 won't be necessary. For now, however, it is.
Yes on Prop. 17: Restore Voting Rights After Completion of Prison Terms
When it comes to crime and punishment, we may not have figured out what works, but we sure know what doesn't make sense. One thing that definitely doesn't make sense is denying those who've served their sentences one of the fundamental rights of citizenship — the right to vote.
Prop. 17 would return the right to vote to nearly 50,000 Californians who have completed their sentences and been freed. Nineteen other states have already enacted such laws. Studies have shown that bringing ex-convicts back into the community, engaging them in civic life, and avoiding continuing stigmatization reduces recidivism. They have paid for their crimes, and they now work, raise families, and pay taxes. Some are veterans. All should be afforded the same rights as other citizens.
Yes on Prop. 18: Allow 17-Year-Olds to Vote in Primary Elections
Voting, it turns out, is habit-forming, the experts tell us. If so, it's a habit to encourage. Prop. 18 will allow 17-year-olds the right to vote in certain circumstances. If voters will be 18 by the general election, then Prop. 18 would allow them to vote in the preceding primary, even if they are still 17. The number of people affected is nominal, but anything that invites, encourages, or merely allows voting is to be embraced. Opponents of the measure argue that the human brain is not biologically fully baked by that age. Such grumpy objections are red herrings. The real deal here is that in the past primary, less than 40 percent of eligible voters bothered to cast ballots. Prop. 18 won't singlehandedly turn this around. But it is a step in the right direction.
Vote No on Prop. 19: Changes Property Tax Rules
Prop. 19 has way too many parts for its own good and is too clever by half. We suggest a quick no vote.
As near as we can tell, Prop. 19 was generated by the state's real estate lobby to help empty nesters encumbered in homes larger than they need but who are reluctant to sell because of the higher property taxes they would have to pay.
Prop. 19 would insulate these older homeowners — defined as 55 years old or more, handicapped, or whose homes were destroyed by natural disasters — from those higher property taxes. Under Prop. 19, such sellers could buy more expensive homes anywhere in the state and get a tax break. Right now, they only get a break if they buy in the same county. Also new is that they could use these special rules three times.
But Prop. 19 also penalizes people who inherited homes in which they do not reside — their property taxes will go up a lot if the difference between the sale price and the taxable price exceeds $1 million. The additional tax revenues would be directed into a state fund to help fight fires, wild or otherwise. But if you cannot recite what Prop. 19 will do while walking a straight line, we suggest you vote no. Even if you can, we suggest a no vote.
No on Prop. 20: Authorizes Felony Charges for Crimes Now Charged as Misdemeanor
Prop. 20 would take us back to the good old days of throwing the book at criminal defendants. It has been backed by unions representing state prison guards and the Association for Los Angeles Deputy Sheriffs. It is opposed by victims' rights groups statewide, worried that state funds would be taken from rehabilitation programs. If passed, it would lower the threshold for felony thefts from $950 to $250.
For more than 30 years, California pursued a host of lock-'em-up policies. During this time, we built 14 new prisons but not one new university. Crime rates continued to soar, and ultimately federal judges ruled that our severely overcrowded prisons violated constitutional prohibitions against cruel and unusual punishment. Under Propositions 47 and 57, thousands of nonviolent offenders were released to reduce the overcrowding. Most had to persuade a judge they'd reformed. No doubt some judges got duped. But even with the release of thousands of prisoners, California has not experienced the crime wave fearmongers had predicted. Now is not the time to return to expensive mass incarceration. Not only is it unjust, but we can't afford it, and it just doesn't work. We know. We tried it.
No on Prop. 21: Rent Control
Only last year, Governor Gavin Newsom signed a statewide bill that limited how landlords could increase annual rents to 5 percent plus the consumer price index. That's rent control. The same bill also included language for just-cause eviction protections and relocation assistance landlords will have to pay tenants asked to leave for reasons other than nonpayment of rent or other noncompliances with the lease. That's just-cause eviction right now. The City of Santa Barbara is poised to enact even tougher relocation assistance requirements than the state measure.
Let's see how these new regulations work before layering on more. Especially now. Since the COVID pandemic, state and local officials have prohibited the eviction of tenants who can't pay rent — the right thing to do — but landlords got no relief from their banks and lending institutions for their mortgage payments. For smaller landlords especially, this has been a significant hardship and one that could have negative effects on tenants and the city's rental housing stock. Given this, we're not inclined to pile on.
No on Prop. 22: Self-Employment for Ride-Share Drivers and Gig Drivers
Prop. 22 was hatched by Uber, Lyft, and companies like DoorDash to exempt them from AB 5, the sweeping bill passed by the state legislature last year that sought to give workers in the gig economy the same protections afforded full-time workers. Since its passage, the state legislature has passed numerous piecemeal bills exempting some workers and industries from its proscriptive protections — such as freelance writers. Efforts by Uber and Lyft to get similar exemptions failed, and they have since been sued by the state Attorney General for declaring their drivers as "employees." Prop. 22 was written by these companies in an attempt at a get-out-of-jail card. If it doesn't pass, they've threatened to shut down operations in California. For many people, such "jobs" keep them financially afloat, but the company's counteroffer to pay their drivers 120 percent of the area minimum wage only applies to when they are driving customers. Fully one-third of their time is waiting, and that time is not compensated. It's little wonder that drivers for such companies have been struggling for better working conditions. This bill won't help them. Vote no.
Yes on Prop. 23: Regulates Kidney Dialysis Clinics
If passed, Prop. 23 would require that all clinics have at least one physician or physician's assistant present when patients — for whom kidney dialysis treatment is a life-or-death necessity — are being treated. It also prohibits the two medical monopolies that run most clinics from rejecting patients based on type of treatment — code speak typically for Medi-Cal or Medicare. Given the urgency of the treatment, we feel these requirements will help safeguard the most vulnerable from the cruel indifference of the marketplace.
Yes on Prop. 24: Amends State's Privacy Laws
Whether you snore, are about to give birth, or listen to Icelandic acid jazz music, chances are that some device that you use has tracked this information. Chances are even better this information has been sold without your knowledge or consent.
Two years ago, California's legislature passed the first and only state law in the nation giving residents some privacy protections against the mighty reach of Google and Facebook. Prop. 24 broadens those protections. Under the current law, companies must notify consumers that they're collecting or selling their personal data and how they intend to use that data. Under Prop. 24, consumers would also be able to correct the data, direct companies not to share data, and limit the use of personal or sensitive data, such as Social Security numbers. Unfortunately, smaller data collectors are exempt under Prop. 24.
But how long can California's state legislature resist the extreme pressure exerted by the Googles of the world to amend the state law as currently written? For all its imperfections, Prop. 24 will provide a baseline of protections that are better able to stand the test of time.
Yes on Prop. 25: Eliminate Cash Bail
In America, we like to say everyone is created equal, excepting, of course, those accused of crimes. Those with money can pay their bail and get out of jail; those without can stay behind bars until they go to trial — which can take years. Rarely have the inequalities plaguing our criminal justice system been so nakedly evident.
Two years ago, the state legislature passed a landmark law — Senate Bill 10 — that addressed this system. That law never took effect, thanks to the interventions of the bail bond industry and the insurance companies that back it.
Had it passed, SB 10 would have outlawed cash bail outright. Those, regardless of wealth, who are deemed too violent, too dangerous, or too inclined to flee would be denied release. It was that simple. This would drastically reduce the number of county jail prisoners awaiting trial. Many of those who are eventually found guilty spend more time locked up before trial than they do after sentencing. Ultimately, many prisoners plead guilty to charges of which they are not guilty simply to get out.
With Prop. 25, we all now have the opportunity to weigh in on SB 10.
---
LOCAL MEASURES
Measure L: For Cold Springs School Improvements
Many students  at Cold Spring School and their dedicated teachers must work in uncomfortable, ill-equipped, portable classrooms. Measure L asks district voters to approve a $7.8 million bond to correct this situation. Bring the school back together in a healthy setting, with proper equipment to meet the needs of today's education.
Measure M: For Goleta School Improvements
It's been 24 years since the Goleta Union School District has put forth a bond measure to support and improve the 10 elementary schools it governs. It's been way too long. The $80 million bond will be used for desperately needed infrastructure repairs including plumbing and roofing, and solar energy improvements. . It will allow increased access to the internet across all schools and will provide classrooms with up-to-date equipment for teaching science based lessons. Goleta students need and deserve community support.
Measure O: Four-Year Term for Goleta Mayor
In addition to the race for Goleta mayor, Goleta voters face a second question when it comes to the mayor: Should the mayor serve for two years or for four years? We can't help but side with those proposing the longer term, which was suggested by the city's Public Engagement Commission. Two years requires that nearly half the term be spent campaigning, a division of a mayor's attention that a four-year term would diminish. The mayor could instead spend more time concentrating on his or her city.