The Home Page
The Home Page: Post-Turkey Tips and Dream Homes
On Master Architects of Beverly Hills and a Spanish Casa of Santa Barbara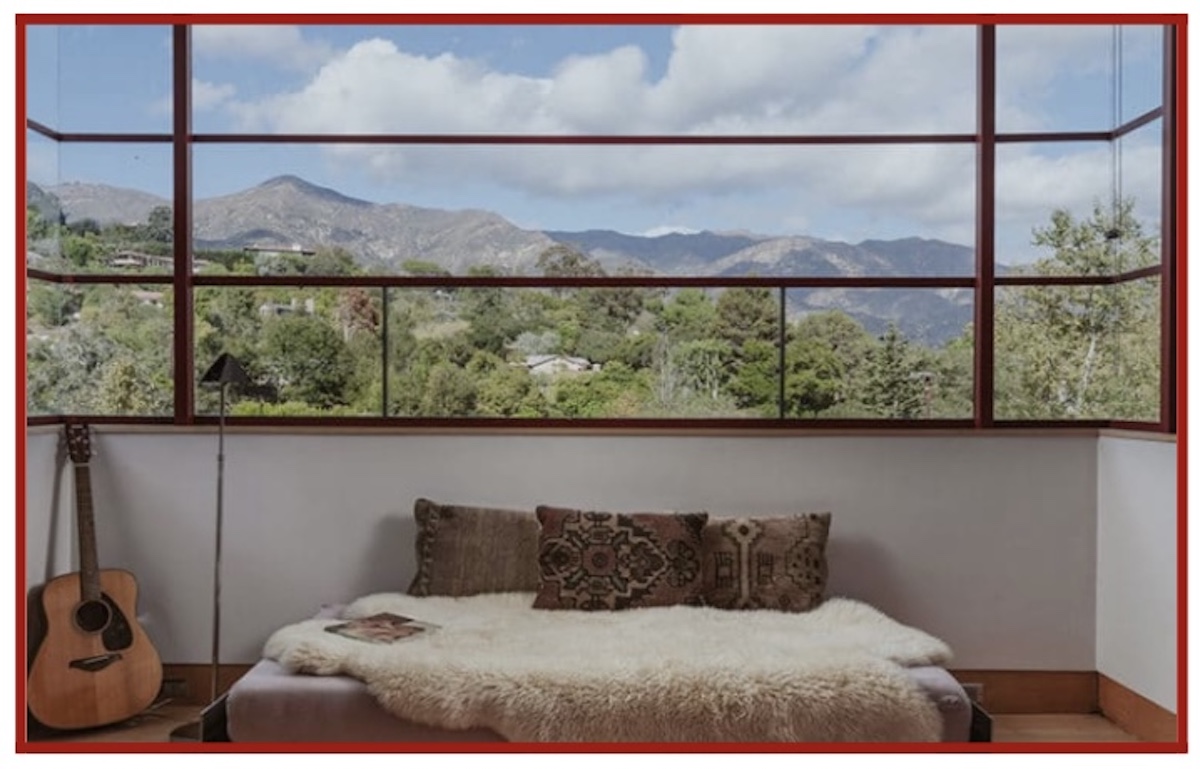 MONTECITO MODERN FIT FOR A KING
With his name on the list of Master Architects of Beverly Hills, Rex Lotery's work was storied and far-reaching. One of the houses he designed was home to Elvis and Priscilla Presley. His most locally relevant work, however, is the majestic modernist home at 920 Camino Viejo Road in Montecito, built in 1996 by Lotery as his own personal residence, and currently on the market for sale, listed by Cristal Clarke. The striking exterior certainly makes a statement, but it's the interior spaces — elegant and cozy at the same time, highlighting the grounds and the awe-inspiring views — that hooked me. Take a look for yourself; I bet it will mesmerize you, too.
ROMANTIC SPANISH COLONIAL CASA
Less than a mile away, but worlds apart in style and ambience, is the Spanish Colonial estate at 500 Meadow Wood Lane, offered for sale by Ken Switzer. From its red tiled roof to the Saltillo tile floors, the details of this home remain true to the traditional signature period style that is "so Santa Barbara." A grand living room is the figurative and literal center of the home, with soaring vaulted wood ceilings and a dramatic floor-to-ceiling fireplace. With grounds featuring palms, bougainvillea, and lush native greenery set on more than an acre, all surrounded by white stucco walls, this beautiful home is a lesson in remaining true to a cherished theme. See this video for your own private tour.
---
Sign up for The Home Page, a weekly newsletter written by Sarah Sinclair. Get the inside scoop on local real estate, style secrets, garden gossip, and more in your inbox each Sunday.
---
AFTER THE TURKEY: TIME TO CLEAN
We've planned, cooked, entertained, and hosted, but now that the last of the turkey is gobbled and there are no leftovers left, it's time to call it a wrap on Thanksgiving weekend and put the house back in order. If your cozy, comfortable design choices can sometimes veer toward clutter, this article outlines six strategies to help your style stay polished and neat, from color choices to storage options to furniture placement and more. Gotta spruce things up now so we can invite the family back to mess it up all over again in less than a month.
DECKING THE HALLS
If you're ready to dive in and decorate for the upcoming holidays right now, take some guidance from our Style Specialist, Christine Cowles. Her latest column offers inspiration in both subtle and unexpected ways. Use organic materials; share decorations with friends; and display décor in untraditional places, like hanging wreaths in a bedroom window, as shown above. As a multi-holiday bonus, these tips work equally well whether you're decorating for Christmas or Hanukkah or both. Ho-ho-hold onto your hats, 'tis the season already!
If you haven't picked up a paper copy yet, what are you waiting for? This week is one of my favorite Indys of the year, our cherished Local Heroes issue. Get up off the couch, take a walk to your favorite newsstand location, then put your feet up and have one more piece of pie while you peruse it from cover to cover. Thank you for reading!
---
Support the Santa Barbara Independent through a long-term or a single contribution.
---