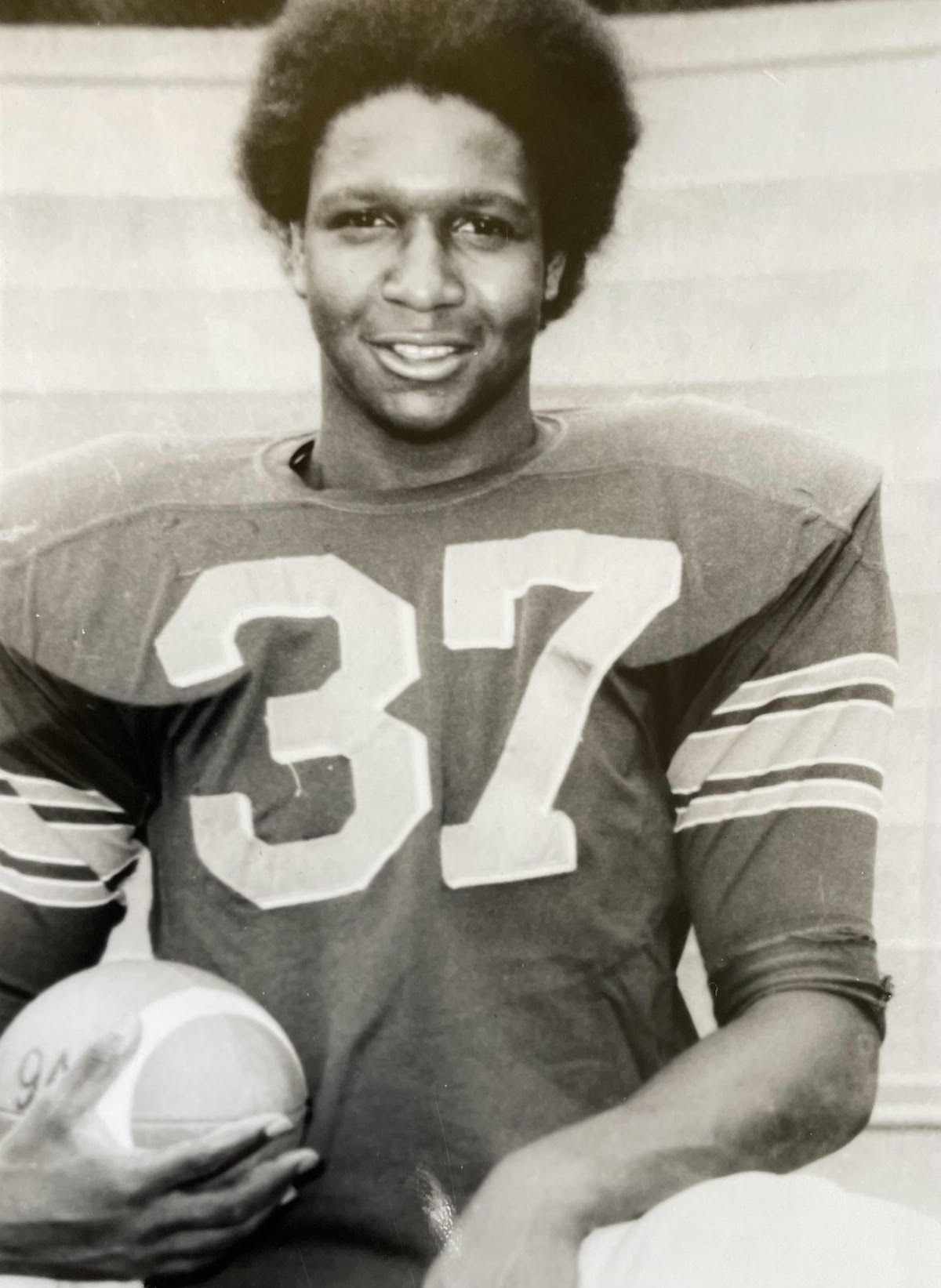 In Memoriam | Anthony Cunningham: 1955-2023
In Memoriam
| Wed Jan 25, 2023 | 10:35am
Anthony Cunningham is remembered as a legendary figure in Santa Barbara, one who was deeply rooted in the African-American community. He was born in Santa Barbara on January 19, 1955, to Mabel and Sam Cunningham Sr. His sudden passing has taken away a community voice of wisdom and understanding, a voice that his friends and family respected and loved. He was a family man with his wife, Melinda; children Anthony Lewis (Shakari), Natasha, Maryeia, Cheroke, Elijah, and Kianna; and grandchildren Judah, Solomon, and Kace. He was the younger brother of the late Sam Cunningham Jr. and is survived by two younger brothers, Bruce Cunningham and Randall Cunningham.
AC, as he was affectionately called, was nurtured and educated on the Eastside. He grew up as a strong-willed young man and was not afraid to speak up for himself or for others who were being mistreated. AC was a father figure to young men and women he believed needed his support and guidance the most. He would give the shirt off his back for others. He made sacrifices to help his family as a son, brother, husband, father, and grandfather. He was an exceptional family man who knew how to make his family feel appreciated and loved. When times were hard, he would find a way to make a birthday or celebration special. He also understood the value of animals, and he loved caring for his pets.
He was also "Old School S.B." to the core. This means he was a part of a crew of Eastside neighborhood kids who benefited from a camaraderie born at Franklin School through the leadership of its legendary 6th-grade teacher Bill Van Schaik. Forever known as Van, the educator provided memorable recreational activities and outdoor adventures for AC and his friends that were life changing. Van promoted fairness and equality in everything he offered the kids he loved and worked with. AC benefited from the after-school sports and outdoor activities that were a unique cultural experience, infused with bold responsibilities and firm discipline. It was an experience that AC could always refer to when the topic of enriching the lives of youth was being discussed. More importantly, the extra-curricular exposure provided a level of confidence rarely seen in young boys today and a level of accountability for their actions and behaviors. There was a pecking order AC emerged from based on the "It Takes a Village" concept that was always in practice. The outcome promoted the idea of sharing knowledge with younger kids so they would not make poor decisions. It was about being honest and real with people so that the truth was always on the table. AC called it his "S.B. Roots."
Strong parenting and true community mentorship gave AC an upbringing that seeded his no-nonsense approach to life. But life for AC was like a double-edged sword. From a young age, he had an expanded view of the world that was often misunderstood by the public because of his last name. He was judged and surrounded by certain expectations because he possessed the talent and tenacity to be a professional football player in the NFL. Instead, he made a conscious decision to stay home and care for his aging parents. He made a huge sacrifice for his family. But he also did not want to follow the silent rules African-American players had to obey in order to be considered elite athletes. On the contrary, he was outspoken and critical of college- and professional-level players who displayed racist behaviors.
Growing up in Santa Barbara with Chicano and Anglo neighbors gave AC the diverse upbringing and experience to know people should be treated with equality. AC personally demonstrated his beliefs through his faith. He embraced the Rastafarian belief that the Ethiopian emperor Haile Selassie represented 2,000 years of Christianity. In the 1980s, AC celebrated his faith as a percussionist with Santa Barbara's top Reggae band, Jah Bone. He was an untrained musician but quickly built a reputation as a solid Nyabinghi drummer.
AC loved Santa Barbara. He was determined to live and raise his family in the town that raised him. He would cringe with frustration when remembering the days when Santa Barbara schools and neighborhoods were vibrant with talented black kids and strong families. Some people would avoid AC, because he was unafraid to speak his mind when it came to social and political issues affecting his hometown; he would talk loudly of how low- to moderate-income Black and Chicano families were priced out of Santa Barbara by an inflated real estate market. But his tight inner circle knew him as a man of principle. He was committed to maintaining an identity in Santa Barbara, so that people would not forget that African Americans helped to modernize the town during the 20th century.
AC graduated from Santa Barbara Junior High and Santa Barbara High School. He attended and excelled in football at Santa Barbara City College and Boise State University. His dreadlocks, bearded face, and big body could easily intimidate you, but he was a modest and private person. If you were fortunate enough to be a part of his world, you were privileged to feel his love and positive energy as he shared his values and ideas. But at the same time, he would remind you that he had expectations of you because the love he had in his heart was genuine and real.