News
Four Santa Barbara Men Plead Not Guilty in Stearns Wharf Murder Case
All Four Set to Return for Preliminary Trial Setting with Judge Pauline Maxwell on April 6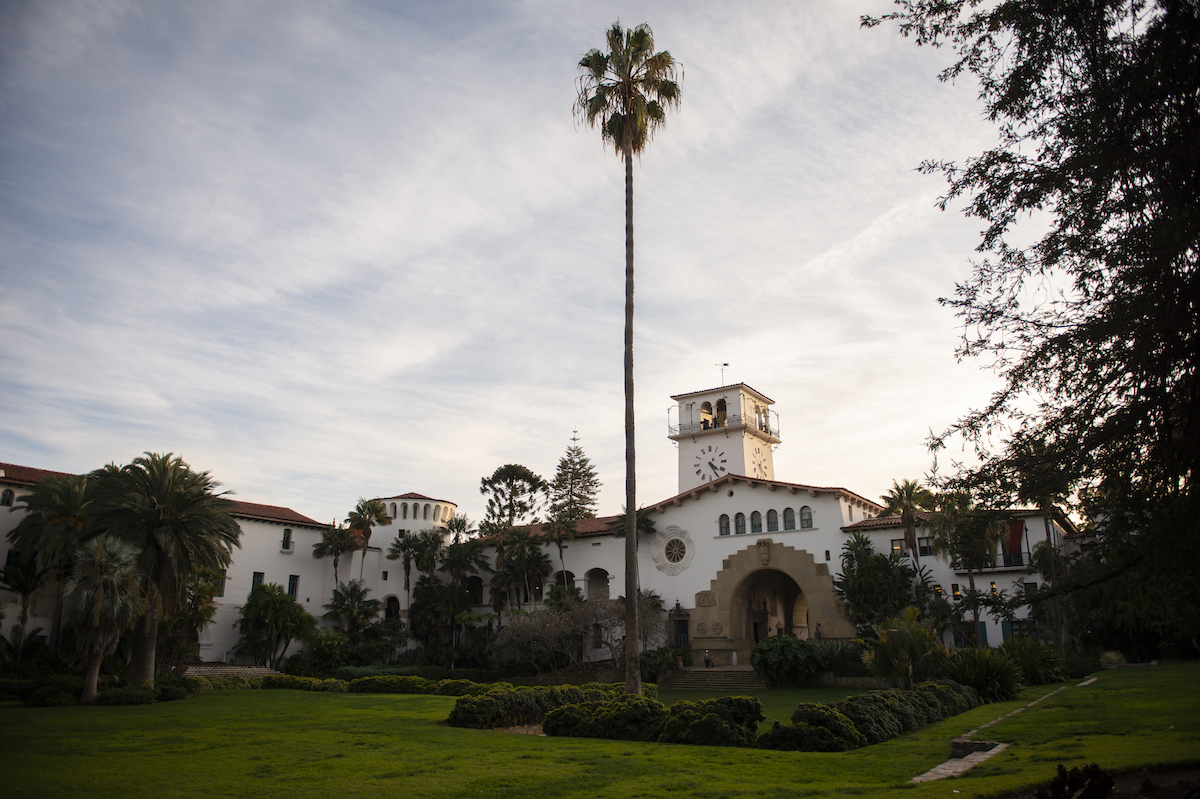 After a whirlwind of attorney swaps and continuances for the four Santa Barbara men charged in connection to the murder of 52-year-old Camarillo resident Richard Dion Gutierrez near Stearns Wharf last December, all four appeared in Santa Barbara Superior Court for arraignment on Monday morning, where each pleaded not guilty and set a date to return for preliminary trial setting on April 6.
The four men — Ricardo Tomas Jauregui-Moreno, Jiram Tenorio Ramon, Christopher Dave Miranda, and James Lee Rosborough — are alleged to be involved in a gang fight between themselves and a group of juveniles from Ventura (who are being held in Santa Maria Juvenile Hall pending charges for their involvement) in which one of the men pulled a gun and fired several rounds, ultimately hitting Gutierrez, an innocent bystander, who was pronounced dead from his injuries 11 days later.
All four have been held without bail since they were arrested on January 19, when local authorities coordinated the execution of multiple warrants throughout Santa Barbara.
Tenorio Ramon faces the most serious charges of murder with the special circumstance of committing the murder to benefit a criminal street gang and a special allegation of "personal use of a firearm causing death."
Jauregui-Moreno and Miranda both face the same charges but with the special allegation of "principal use of a handgun," alleging they were involved in the altercation that led to the shooting of the innocent bystander but did not fire the weapon themselves. Rosborough faces charges of "accessory after the fact," and all four face the same charges of conspiracy to commit murder and criminal street gang conspiracy, with Deputy District Attorney Tate McCallister alleging the crime was committed to benefit a Westside Santa Barbara gang.
On Monday, the defendants appeared two at a time in Judge Denise de Bellefeuille's Department Eight courtroom. In recent appearances, the group has appeared separately for what the court called "security reasons."
Tenorio Ramon and Jauregui-Moreno appeared first, both sitting behind glass in the gallery on one side of the courtroom. Tenorio Ramon is the only of the four to be represented by the public defender's office, and he pleaded not guilty to all charges.
Jauregui-Moreno's defense attorney Andrea Keith entered a plea of not guilty and asked that the court change its decision to hold her client without bail, saying that there was "no evidence of conspiracy" in the more than 430 pages of discovery she has reviewed, and that there were "problems with identification" in the prosecution's case.
During the appearance, Keith asked Jauregui-Moreno's family to stand, and said if the court reached a reasonable bail that he would have a "huge support system" of more than 20 family members and friends, and that she was worried that her client was being held without bail with "no facts other than that it is a murder case."
McCallister fired back, saying that there was "more than enough justification" for no bail, and that Jauregui-Moreno was a "member of a street gang" that represents a "supreme risk" to the community, adding that his family has been "unable to this point to stop him."
Judge de Bellefeuille said that "having no bail is unusual," and offered Keith a choice: to reserve the decision on bail for Judge Pauline Maxwell when Jauregui-Moreno returned for preliminary trial setting on April 6, or to accept a bail of $6.3 million based on the state's scale. Keith chose to hold off until the April court date.
Miranda and Rosborough were brought into the court next, represented by defense attorneys Meghan Behrens and Neil Levinson. Both defendants also pleaded not guilty to their charges and denied all special allegations. Rosborough, who appeared with a cast on his right arm, set an additional bail review hearing for April 16.
All four men will return for preliminary trial setting on April 6 with Judge Maxwell in Department 6.