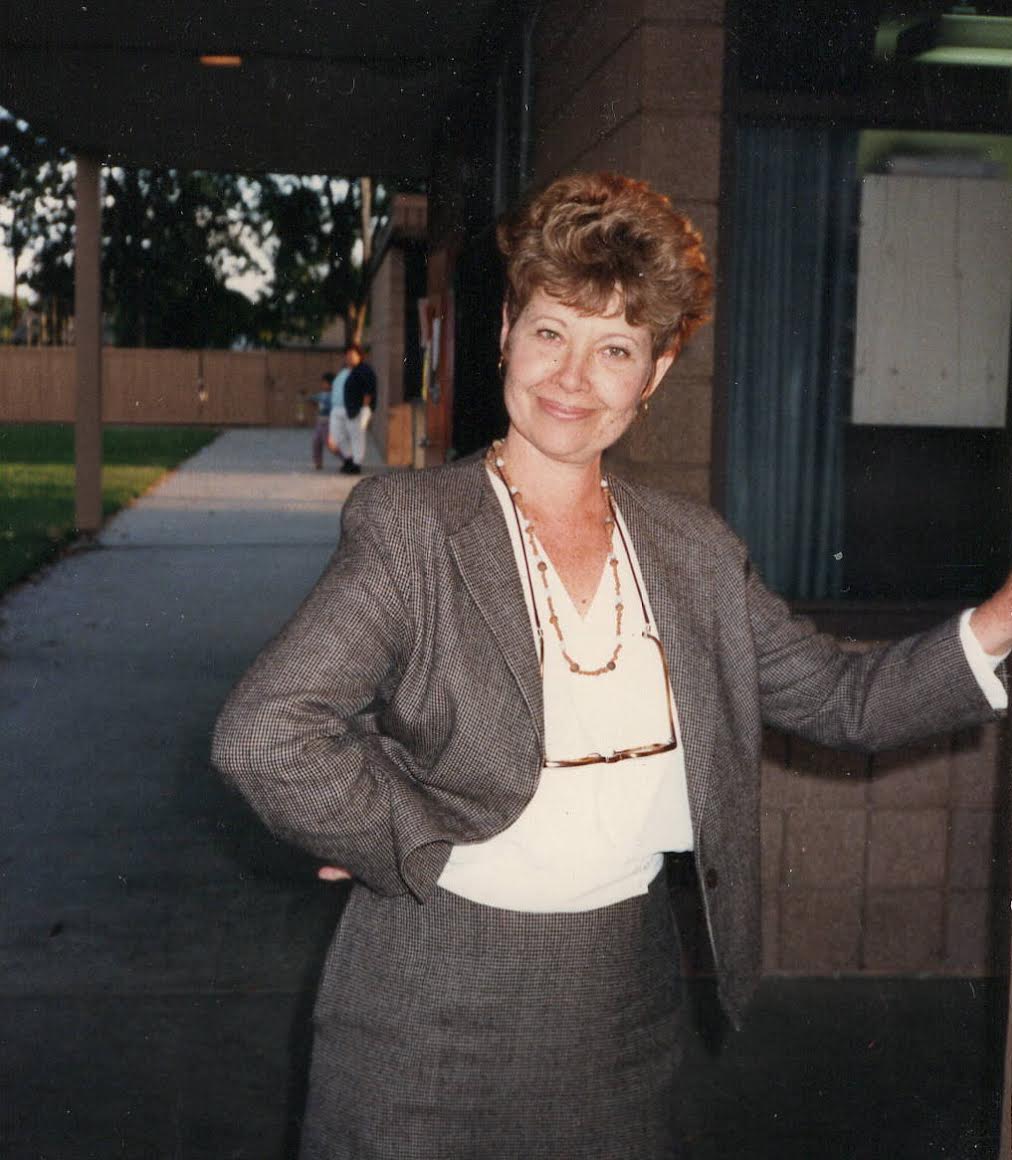 In Memoriam | Dianne Tuttle: 1937-2022
In Memoriam
| Wed Mar 01, 2023 | 9:14am
In the wee hours of November 28, 2022, Dianne Tuttle, Tuttle, Queen Tut, Mrs. T, Louie stepped out of this life and moved on to another adventure, hopefully joining her recently passed cat, Eli Thunderfoot. She wanted no service, nor an obituary. Tough beans, Ma.
She started at the Goleta Union School District in the late 1970s in Mountain View School's workroom. She found herself working as a library media specialist (at every school in the district). She found her niche. She worked nearly 50 years with the district. Mrs. Tuttle spent the last 10 years at Brandon School. Over her career, she retired three times and finally called it quits at the age of 80. Even in her retirement, she still dreamt of the library and guiding children to find their path.
If you were a student of Mrs. Tuttle's, you didn't forget it. She crafted her libraries into full experiences for her students, keeping all manner of models, skeletons, dioramas, puzzles, games, and creatures including tarantulas, turtles, snakes, toads, and geckos. She looked forward to the annual Breakfast with the Authors and Battle of the Books, making sure it was the absolute best experience for every student involved. If you had an interest, she would go to the ends of the earth to find books and resources just for you. Her passion was curiosity, and she delighted in guiding anyone on how to find answers. She championed every child and strove extra to help guide those that were having challenges within the system.
Mrs. T had students, and then the children of those students as students. She spent her last years at doctor appointments and grocery stores looking for them. When I moved back to Santa Barbara in 2000, we couldn't go anywhere without someone running up to her — "Mrs. Tuttle! Remember me, from Hollister? I want you to meet my fiancé!" The airport baggage guy, cashiers, and randomly in parking lots. She remembered each one and kept in contact with many of them as they became young adults and roamed across the world.
By nature, she was reserved and reclusive. However, if you put her around children, she lit up and was an entertainer. She looked to find the light in any child she came across and to spark a flame for any interest they might have. She mentored children, teachers, and librarians with equal passion. If you were a friend, she made you feel like you were the only person in the room. She was the ultimate listener and confidant. She was by nature a storyteller and could spin even the most mundane thing into something out of this world.
Dianne was incredibly dedicated to her family and her many communities, whether the Mountain, the school, or Goleta. She always made sure her contributions remained anonymous, and without fanfare. She was the true embodiment of Shel Silverstein's The Giving Tree.
Even in her day-to-day life outside of school, she had long-standing, deep connections within the community. Robert DiMauro, her mechanic for more than 40 years, who made sure that her beloved car was road worthy for her many road trips. Jeff Cobb, the proprietor where she held her post-office box for almost 30 years. Russel Reed at the grocery store who she loved to share stories with. Her dental hygienist, Bonnie — she had your retirement day marked on her calendar! There are so many more that I can't name or am probably not aware of. She knew everyone's names and was truly interested in everyone as a fellow human being. To her, they were family.
She was a force of nature, a class act, and will be truly missed.
She is survived by her brother Brian, children Tony (Danielle) and Jessica (Nic), grandchildren Captain and Chloe, nieces Elisa and Alyson, and her dear friend Norma. She was a second mother and "twin" sister to so many more.
In honor of her, read a book, follow your dreams, be curious, and be the best you that you can be.
To the staff of Brandon School and others who reached out to help place this in the Independent, those funds will now go to the new lending library in her name on campus. A huge thank-you to you all.
For those who wish to share a story, please visit her page at everloved.com.