Columns
Society Matters | Planned Parenthood Hosts Birds and Bees Bash
Pacific Pride Foundation Honored as Community Partner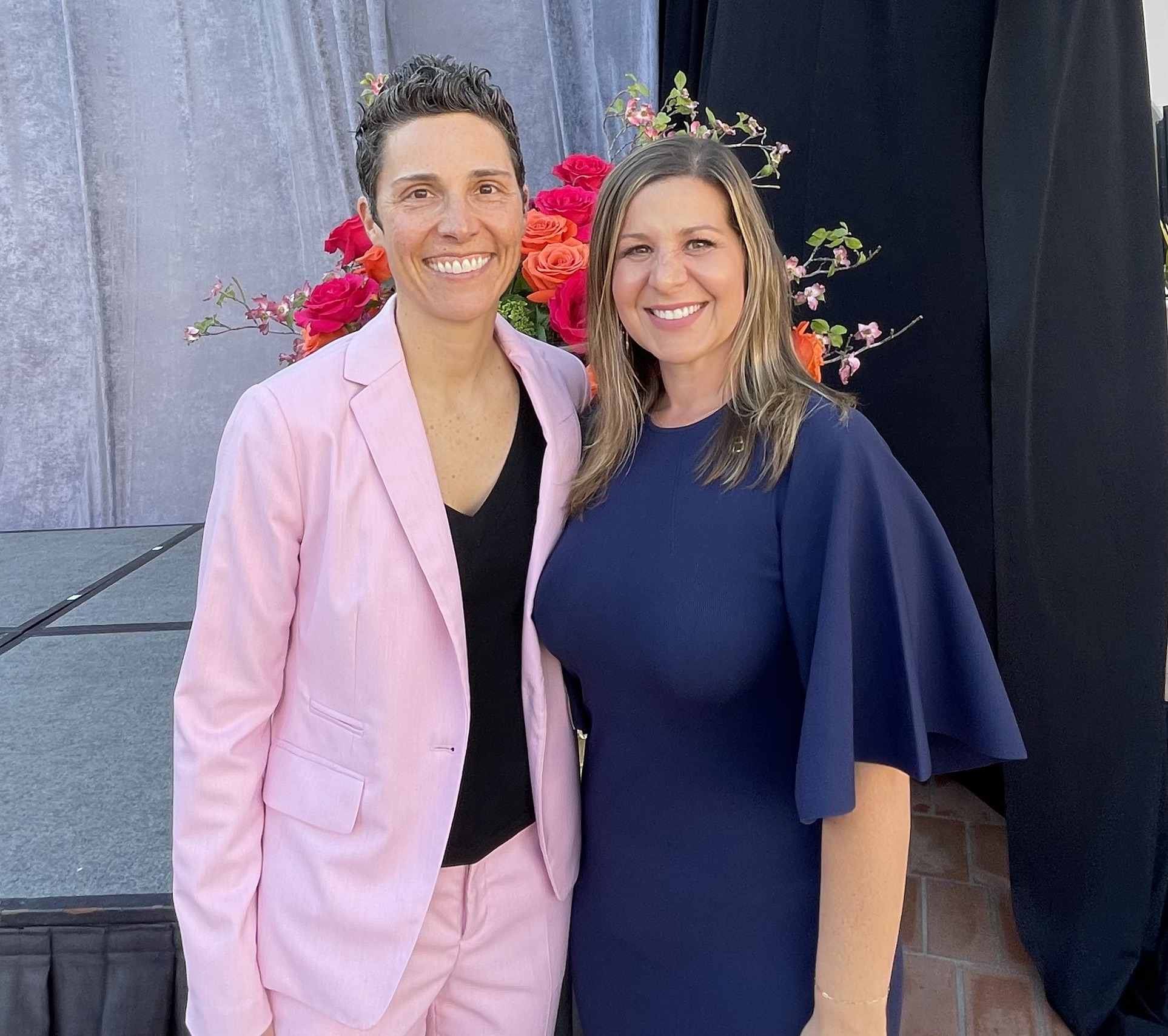 On April 29, Planned Parenthood CA Central Coast (PPCCC) hosted its annual Birds and Bees Bash in the Rotunda at the Hilton S.B. Beachfront Resort. With abortion rights under attack across the nation, enthusiasm ran high among the 375 guests. The event netted more than $425,000 to support PPCCC's sexual and reproductive health services at its six centers in the tri county area. Pacific Pride Foundation received the annual Community Partner Award.
After an extended cocktail reception, guests were seated for dinner and the program. President & CEO Jenna Tosh explained how PPCCC is laser focused on health equity, which includes providing high quality care with respect and without judgment and working to close health disparities in our communities.
Tosh remarked on how the LGBTQ+ community experiences worse health outcomes and has less access to care than others. With the MPox (Monkeypox) outbreak last summer, which primarily affected segments of the LGBTQ+ community, PPCCC joined forces with Pacific Pride Foundation (PPF) and others to inform, test, treat, and vaccinate, which largely stopped MPox on the Central Coast.
Another collaboration with PPF was on PPCCC's community needs assessment on improving access to LGBTQ+ health care. Undertaken five years ago, the assessment has led to impactful changes, including the start of gender affirming care. It also led to increased access to sexually transmitted infection (STI) testing and treatment and the start of the provision of HIV prevention medication. In honoring PPF, Tosh expressed gratitude to the nonprofit and its Executive Director, Kristin Flickinger, for the partnership and for all PPF does for health equity in the community.
Turning back to Planned Parenthood, Tosh explained how its health centers provide birth control, STI testing and treatment, breast and cervical cancer screening, vaccinations, gender affirming hormone care, and abortion services. Its services are open to everyone, regardless of their ability to pay.
Tosh lamented the Dobbs decision last June, the abortion bans in 18 states that followed, and actions by anti-abortion activists and politicians to bring bans to other states. In California, including the Central Coast, there has been an influx of patients from other states seeking care. Thanks to donor support, Tosh related that PPCCC was able to implement an abortion navigation program for those seeking care and an Abortion Justice Fund to help pay for the procedure and for travel expenses. Since Dobbs, PPCCC has provided abortion care to on average 5-10 out-of-state patients each month, including from Texas and Florida. Since last July, it has provided financial assistance for abortion care to 224 patients (both CA and out-of-state patients).
Tosh noted the growing threat posed by anti-abortion activists and extremist judges, pointing to courts challenging the FDA's approval of Mifepristone and a meritless lawsuit against Planned Parenthood in Texas and nationally for Medicaid fraud.
Despite all this, Tosh maintained that guests should still have hope, pointing to Americans' firm support of reproductive freedom, with all five state ballot initiatives and one critical judicial race in Wisconsin favoring reproductive rights. California and two other states codified abortion rights last year. Hope is warranted also "because every day, dedicated abortion providers, patient navigators, and staff and volunteers … are collaborating to help patients overcome seemingly insurmountable barriers to care … We will never stop fighting."
In a video, one PPCCC clinician shared that what has always stood out to her about Planned Parenthood is how much of a safety net organization it is. When she worked at other health centers, she would see patients often turned away, so she really appreciates the difference donations make.
The main event concluded with an entertaining song and dance drag performance by the Vivian Storm Experience, which also performed at the After Party, a party that drew dozens more attendees.
In the 20221/22 fiscal year, PPCCC served 25,600 patients at its six centers between San Luis Obispo and Thousand Oaks. In S.B. County, it has centers in Santa Barbara and Santa Maria. Of its $22.5 million in revenue that year, 78 percent came from patient services and less than one percent from investment, leaving a significant gap to be filled by fundraising. A separate entity, the Planned Parenthood Central Coast Action Fund, engages in advocacy.