11th Annual Wildling Holiday Marketplace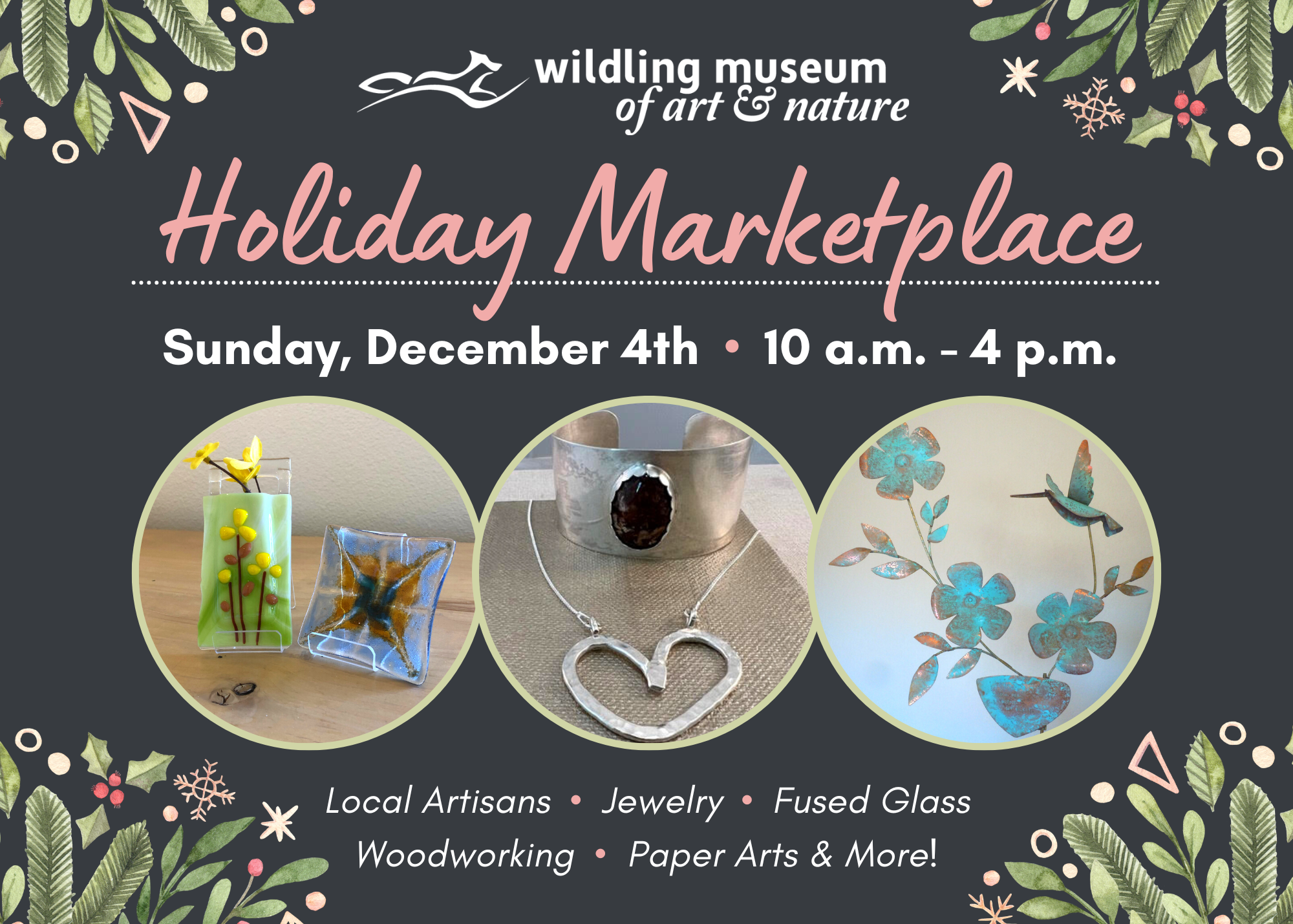 'Tis the Season
Best Bet
Shopping
Wildling Museum of Art and Nature
**Events may have been canceled or postponed. Please contact the venue to confirm the event.
Date & Time
Sun, Dec 04 10:00 AM - 4:00 PM
Address (map)
1511 Mission Dr Ste B, Solvang, CA 93463
Venue (website)
Wildling Museum of Art and Nature
Mark your calendars and kick off the holiday season at the Wildling's 11th Annual Holiday Marketplace! We look forward to welcoming you back to this favorite museum tradition on Sunday, December 4th, 10 a.m. to 4 p.m.
Enjoy one-of-a-kind shopping featuring talented local artisans and unique gifts that celebrate wildlife, nature, and the outdoors. Plus, browse prints and books by select artists on view in the current exhibitions. Sip cider, enjoy holiday treats, and more! Wildling Members also receive special discounts on select Museum Store items.
Admission is free. All sales help support the Wildling Museum and local artists! Questions? Contact info@wildlingmuseum.org or (805) 688-1082.
Featuring Local Artists & Vendors
Ellen Albertoni (Jewelry), Laura Bankoff (Fabric Art), Barbara Booth (Printmaking), Gabriel Bustamante (Woodworking), Joellen Chrones (Fused Glass Art), Alicia Eyherabide (Jewelry), Gretchen Foran (Copper Metal Arts), Ranell Hansen (Quilting & Textile Art), Anne C. Miller (Jewelry & Sea Glass), Cydney Miller (Origami Art & Jewelry), and Louise Sciutto (Cards & Soaps)