805 Youth Film and Arts Festival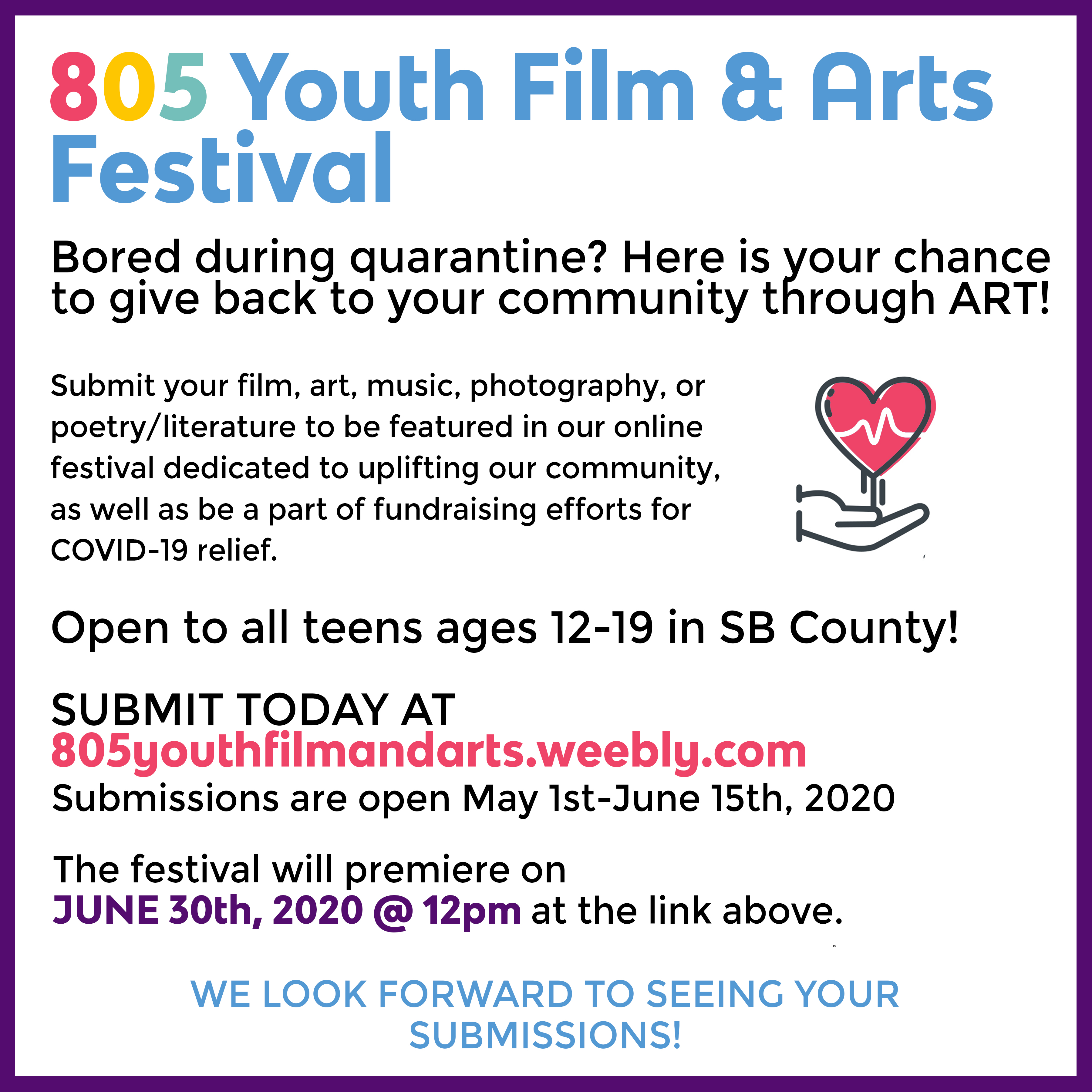 Benefit/Fundraiser
Best Bet
Online
**Events may have been canceled or postponed. Please contact the venue to confirm the event.
Date & Time
We are 805 Youth Film and Arts Festival, a FREE online film and arts festival featuring the work of Santa Barbara County teens ages 12-19 to uplift the community as well as raise funds for medical equipment during the COVID-19 pandemic.
Submissions are open on May 1st, close June 15th, and we are inviting the whole Santa Barbara County area to 805youthfilmandarts.weebly.com on June 30th to attend the virtual festival!
We want to emphasize that this is a free event that anyone in the county is welcome to attend or submit to, but we hope to use our platform to raise funds for corona virus relief efforts as well. Also, this is a great opportunity for a quarantine project for teens to keep busy.