AHA! Spanish Social-Emotional Learning Virtual Series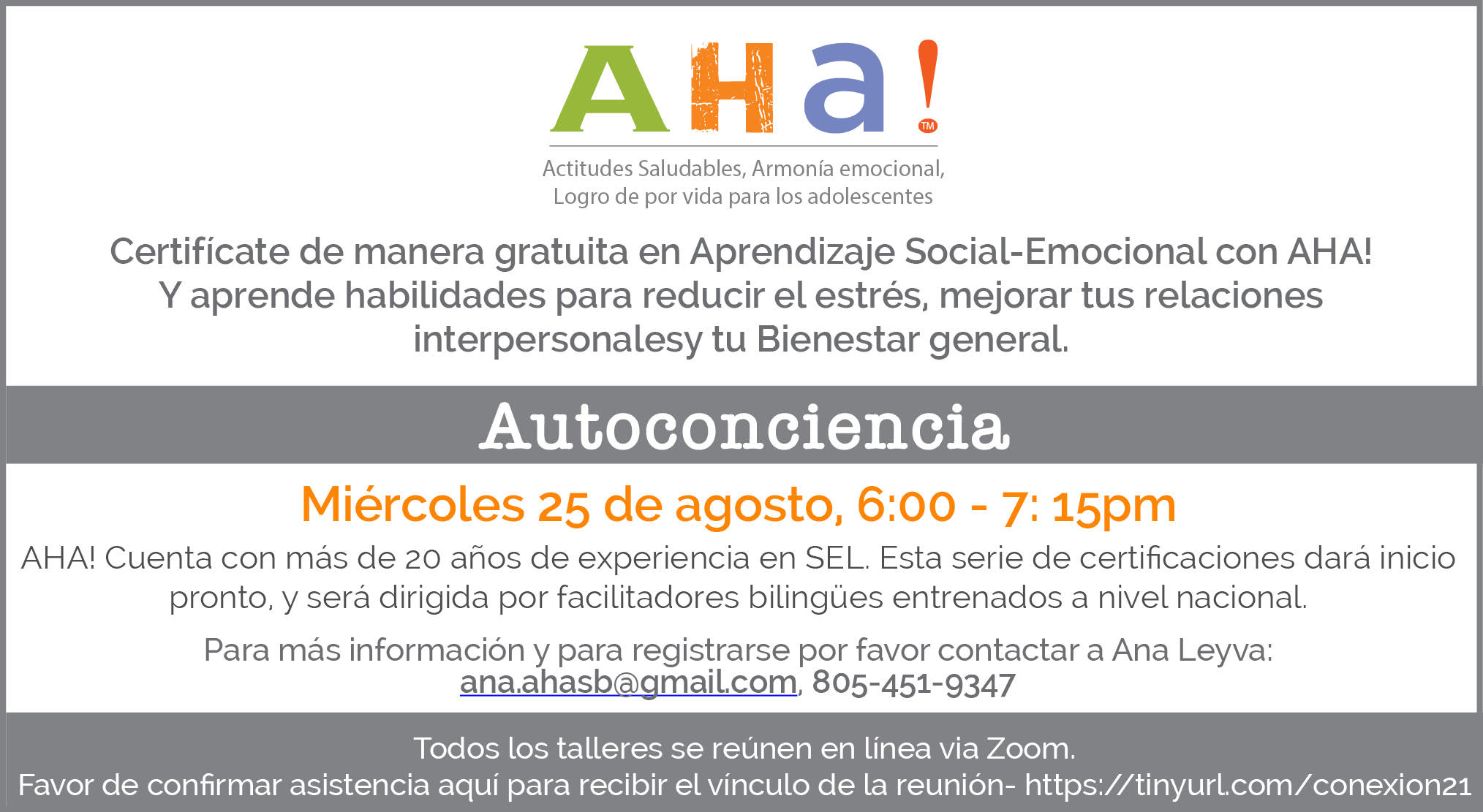 Class/Workshop
Spanish-Speaking Community
**Events may have been canceled or postponed. Please contact the venue to confirm the event.
Date & Time
Wed, Aug 25 6:00 PM - 7:15 PM
Free Certification Program
Register to receive a Zoom link.
Join us for a Spanish language Social-Emotional Learning (SEL) certification!
You will learn important and essential skills that will improve your relationships and well-being. AHA! has more than 20 years of experience in SEL and the workshops will be led by bilingual and nationally trained facilitators.
BENEFITS OF SEL
Better attitudes and relationships
Reduced emotional stress
Increased self-confidence.
Monthly Workshops beginning:
Wednesday, August 25, 6:00 – 7:15 pm (SELF AWARENESS)
For more information and to register for the groups, please contact:
Ana Leyva, ana.ahasb@gmail.com, 805-451-9347.
***All workshops have the same Zoom link: https://tinyurl.com/conexion21***