An Evening with ALO at SOhO!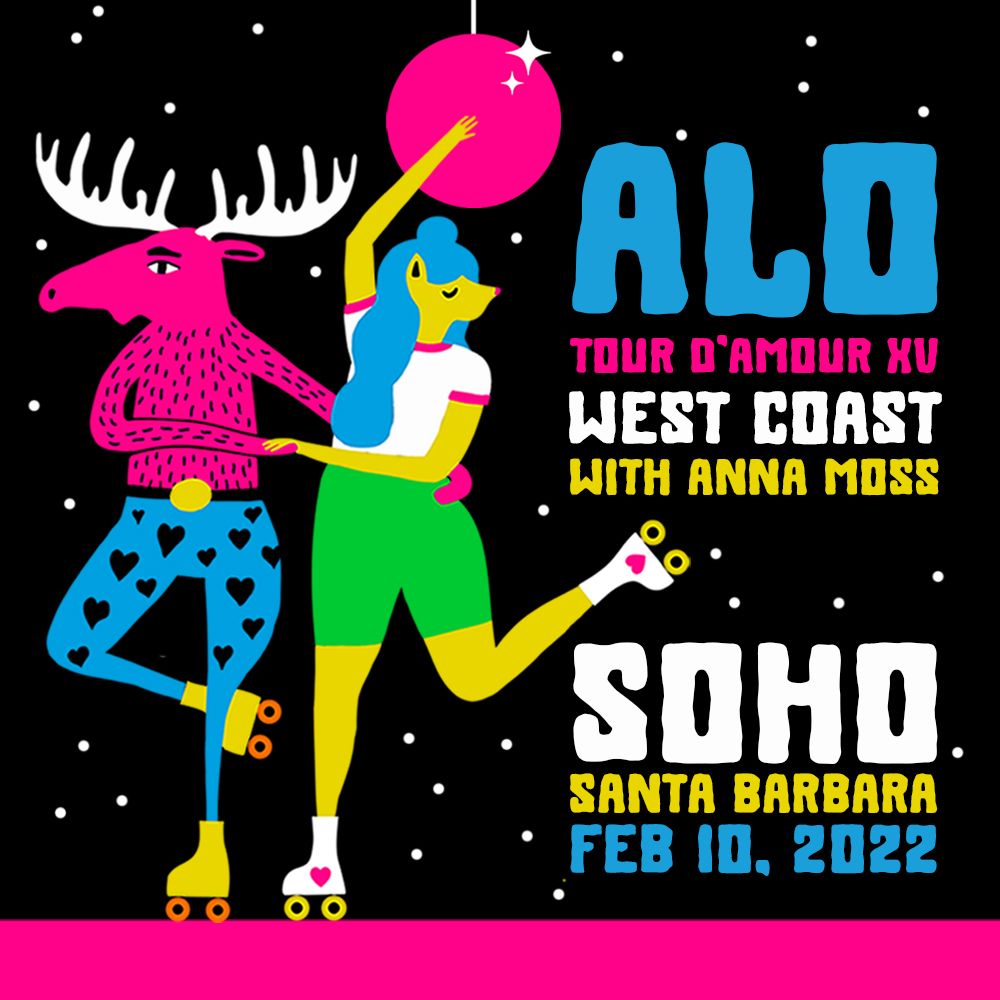 Best Bet
Concert
Music
Performance
SOhO Restaurant & Music Club
**Events may have been canceled or postponed. Please contact the venue to confirm the event.
Date & Time
Thu, Feb 10 8:00 PM - 12:00 AM
Address (map)
1221 State St Santa Barbara, CA 93101
Venue (website)
SOhO Restaurant & Music Club
ALO is a lot of things. Simply put, it's a rock band, a family, an artistic outlet, a community, and a business. But that only scratches the surface of this 30-year musical vision quest," says Zach Gill, keys player for the beloved funk n' roll outfit that began in 1989 when Gill, Dan "Lebo" Lebowitz, and Steve Adams teamed up in their Bay Area hometown at the ripe old age of 13 to play music. "We've all been through so much together, there's a lot of trusts," adds Lebo. "This long-term relationship of ours is a beautiful thing." Before their senior year of high school, the three had already recorded an album, and in keeping with their shared vision and rock n' roll dreams, they relocated as a band to Santa Barbara for college. After nine studio releases and nearly a couple of decades of worldwide touring, ALO continues to defy the odds as they prepare to embark on their 14th Annual Tour d'Amour, and unleash Creatures Vol. 2: Weave, the second in a series of EPs.