Coronation Couture: See the Banned Coronation Robe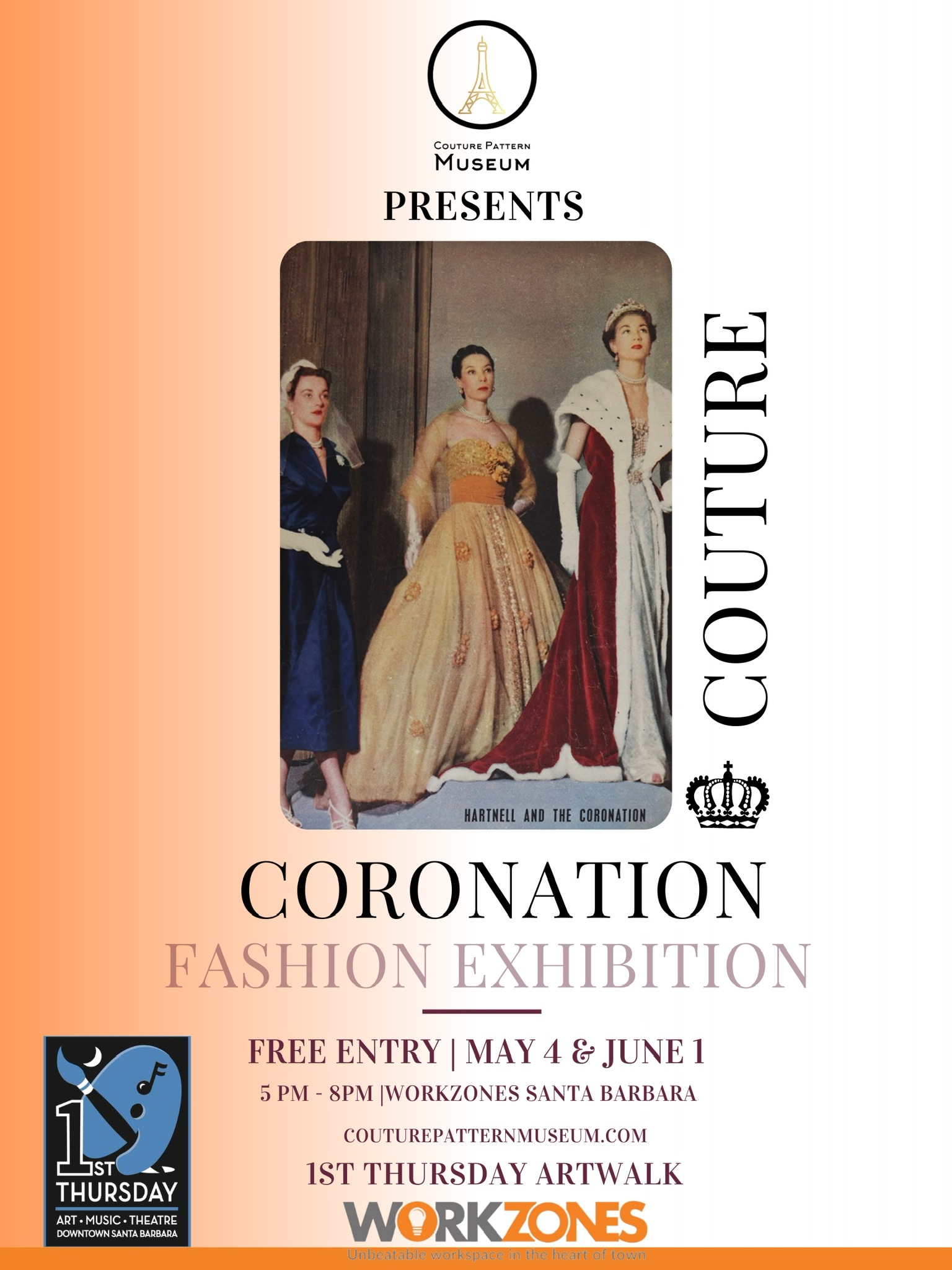 Best Bet
Workzones
**Events may have been canceled or postponed. Please contact the venue to confirm the event.
Date & Time
Thu, Jun 01 5:00 PM - 8:00 PM
This is your last chance to embark on a FREE once-in-a-lifetime exhibit about Coronation royal fashion at the Couture Pattern Museum's "Coronation Couture" exhibition. Join us for 1st Thursday Artwalk at WorkZones, Paseo Nuevo and immerse yourself in the captivating history of the coronation robe that was approved by Queen Elizabeth II and designed by the Queen's dressmaker, Norman Hartnell, including the one that was recently banned for peeresses by King Charles!
This exclusive exhibition marks the historical event wrapped around the coronation and has been featured on His Majesty's official coronation website and showcased live on KEYT. Uncover the fascinating world of impoverished peers and peeresses. Discover the incredible Queen's Robe of Estate fabric sample from London's oldest tailor, Ede and Ravenscroft. Don't miss your chance to explore the enduring impact of Norman Hartnell's designs on the British monarchy, presented by the Couture Pattern Museum.
Be part of this unforgettable moment that celebrates the extraordinary talent of a legendary dressmaker and the lasting influence of his iconic creations on the royal family.