Creativity, Wellness and Self Reflection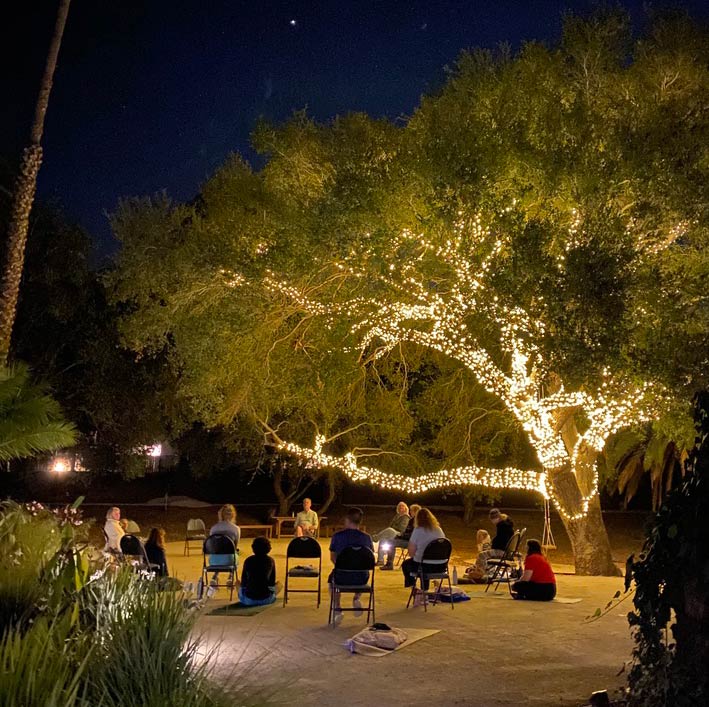 Health & Wellness
Yoga
Clay Studio
**Events may have been canceled or postponed. Please contact the venue to confirm the event.
Date & Time
Thu, Nov 19 5:30 PM - 7:30 PM
Thu, Dec 03 5:30 PM - 7:30 PM
Thu, Dec 10 5:30 PM - 7:30 PM
Thu, Dec 17 5:30 PM - 7:30 PM
Address (map)
1351 Holiday Hill Road, Goleta
Unwind with us on Wednesday evenings from 5:30-7:30pm under our mature oak.
Instead of being infected by the contagions of anxiety, stress, and panic, find the antidote to stress with connection, care, and the practice of mindfulness meditation and yoga.
Meets every Wednesday outside at Clay Studio.
Guided meditation with Sarah McLean: 5:30-6:15pm
Vinyasa yoga with Hannah Anderson: 6:30-7:30pm
Class is donation-based – registration required. Please bring your own yoga mat, blanket, and/or meditation cushion. Folding chairs are available.