Documenting the Undocumented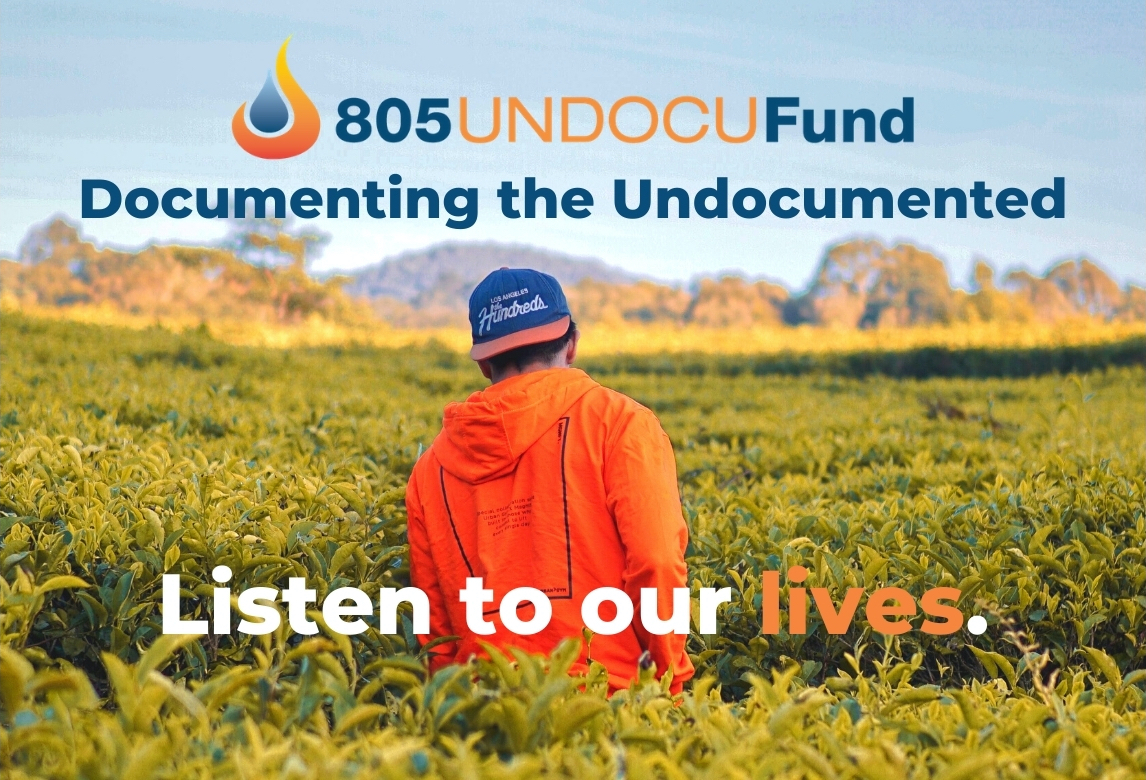 Benefit/Fundraiser
Best Bet
Equality and Justice
Health & Wellness
Zoom Livestream
**Events may have been canceled or postponed. Please contact the venue to confirm the event.
Date & Time
Tue, Sep 22 7:30 PM - 8:30 PM
805 Undocufund and the Interfaith Sanctuary Alliance (ISA) of Santa Barbara will be hosting "Documenting the Undocumented: A Free Virtual Fundraiser for the 805 Undocufund" on Tue, Sep 22 at 7:30 PM. At the event, individual members of the undocumented community in the 805 region will share their powerful stories about immigrating to the Central Coast and what this region means to them. The event will culminate with a report from the 805 Undocufund about their efforts to provide $1,200 "stimulus checks" to over 6,000 undocumented households that have applied for assistance during COVID-19. There will also be a raffle featuring prizes from local businesses.
If you would like to attend "Documenting the Undocumented," please RSVP at https://DocumentingTheUndocumented.eventbrite.com. If you would like to make a donation to support the 805 Undocufund, please visit https://donate-usa.keela.co/DocumentingTheUndocumented.
Also sponsored by: Clergy & Laity United for Economic Justice SB (CLUE SB), Unitarian Society of Santa Barbara
Contact:
For more information, please contact
Landon Ranck, ISA Coordinator
PO Box 217, Santa Barbara, CA 93102
Office: 805-259-4692 x105
sanctuary@sbact.org