Dolphin Dive Festival and Fundraiser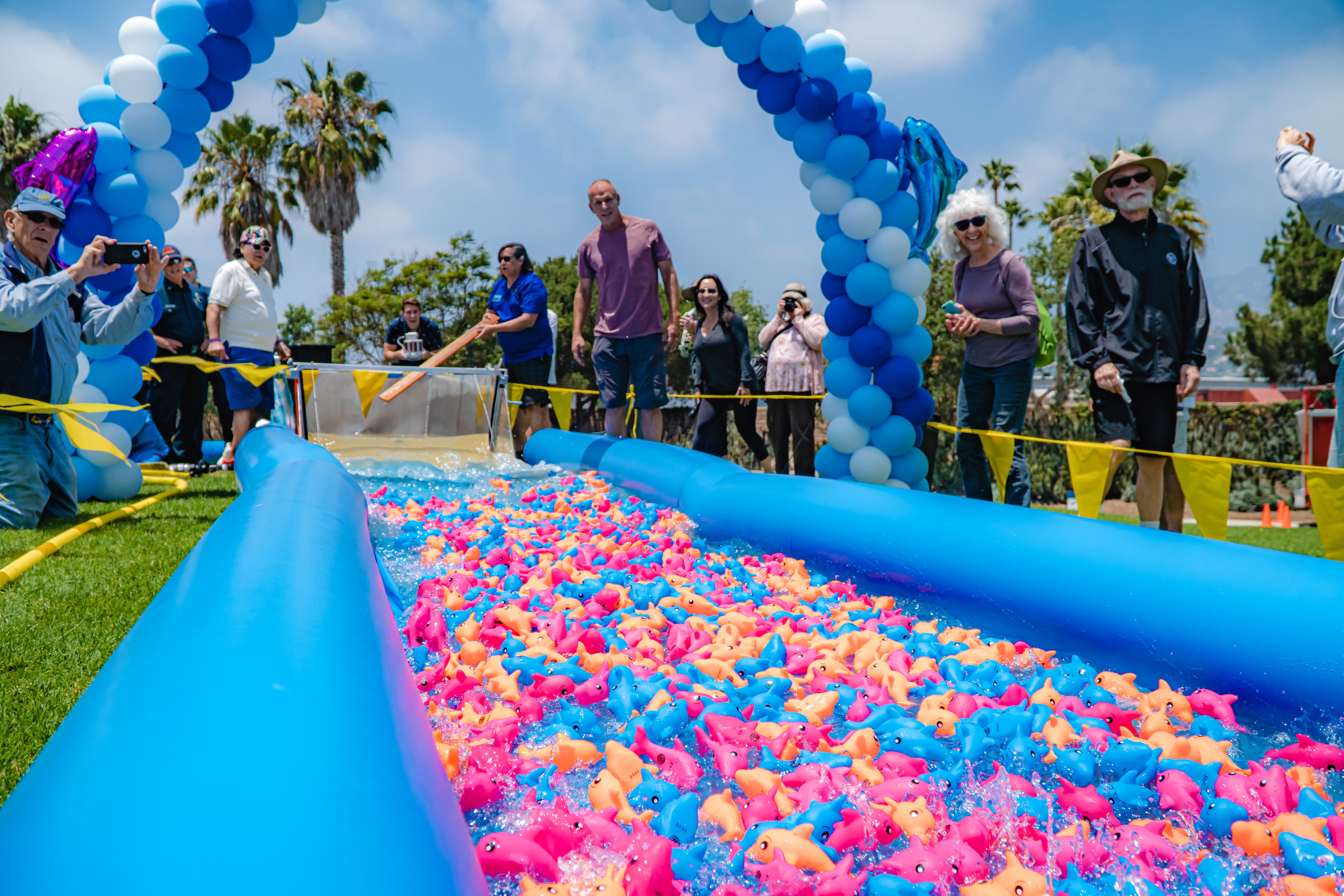 Benefit/Fundraiser
Best Bet
Children & Family
Festivals & Fairs
Food & Drink
Chase Palm Park
**Events may have been canceled or postponed. Please contact the venue to confirm the event.
Date & Time
Sat, Jul 09 12:00 PM - 4:00 PM
LIVE MUSIC,
FOOD- BEER-WINE
ACTIVITIES & GAMES
≈
ADOPT your dolphins for the race! WIN cash
and prizes
Adopt as many dolphins as you like to enter into the race or
PURCHASE dolphins to keep, they make wonderful toys!
Tell all your friends about it and share the website!. 
Festival award winner
Your Lucky Dolphins will be raced at the Dolphin Dive Charity Event and the lucky winner will be announced.  You do not need to be present to win. 
About Rotary S.B. Sunrise: Community Service encourages every Rotarian to find ways to improve the quality of life for people in their communities and to serve the public interest. The Rotary Club of Santa Barbara Sunrise is active with Community Service projects such as:
Funding critical dental procedures to the city's neediest individuals, provided by the Eastside Family Dental Clinic
Providing every 3rd grade student in the Santa Barbara Unified School District a dictionary, sometimes the first dictionary the student can call his own
Raising funds to provide essential care for our Santa Barbara residents through the Salvation Army Red Kettle Holiday Program
Sponsoring, constructing, and decorating a float in the Old Spanish Days Fiesta Parade
Donating food and funds for a pallet jack for the Foodbank of Santa Barbara
Assisting with the move of the new Children's Library at the Santa Barbara Public Library
Making improvements at the Boys and Girls Club Camp Whittier
Maintaining the landscape and picnic area for thousands to enjoy at the Rotary Club of Santa Barbara Sunrise Centennial Picnic Area at Elings Park