Free Waterfront Walking Tour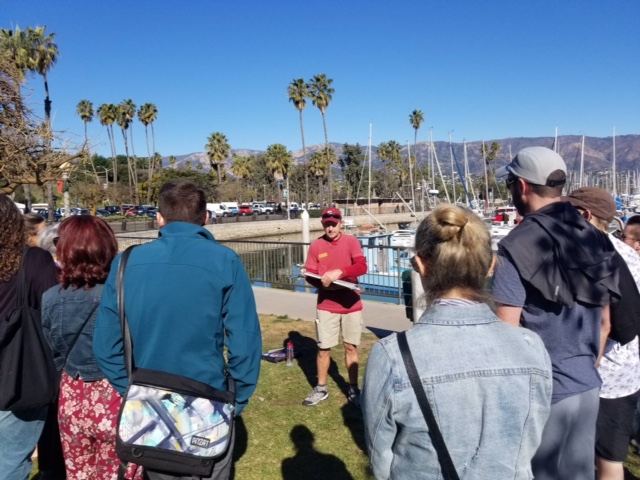 Best Bet
Santa Barbara Tourism
Tours
Santa Barbara
**Events may have been canceled or postponed. Please contact the venue to confirm the event.
Date & Time
Sat, Jun 12 11:00 AM - 1:00 PM
Explore the history of Santa Barbara's waterfront during this 2 hour guided tour that takes in 12 stops of interest.  We'll cover such topics as the discovery of the Channel Islands, the construction of our harbor, early bath houses, Sambos Restaurants, Potter Hotel, Stearns Wharf, dolphin fountain, Chumash Indians, Moreton Bay Fig tree and so much more.  Nearly 50 old 11×17 photos help place you back in time.  Optional wine tasting voucher available for $8 (three-taste flight); redeemable at Santa Barbara Winery, the best deal in town.