Goodwin's Little Phat Band at the VMF Drive In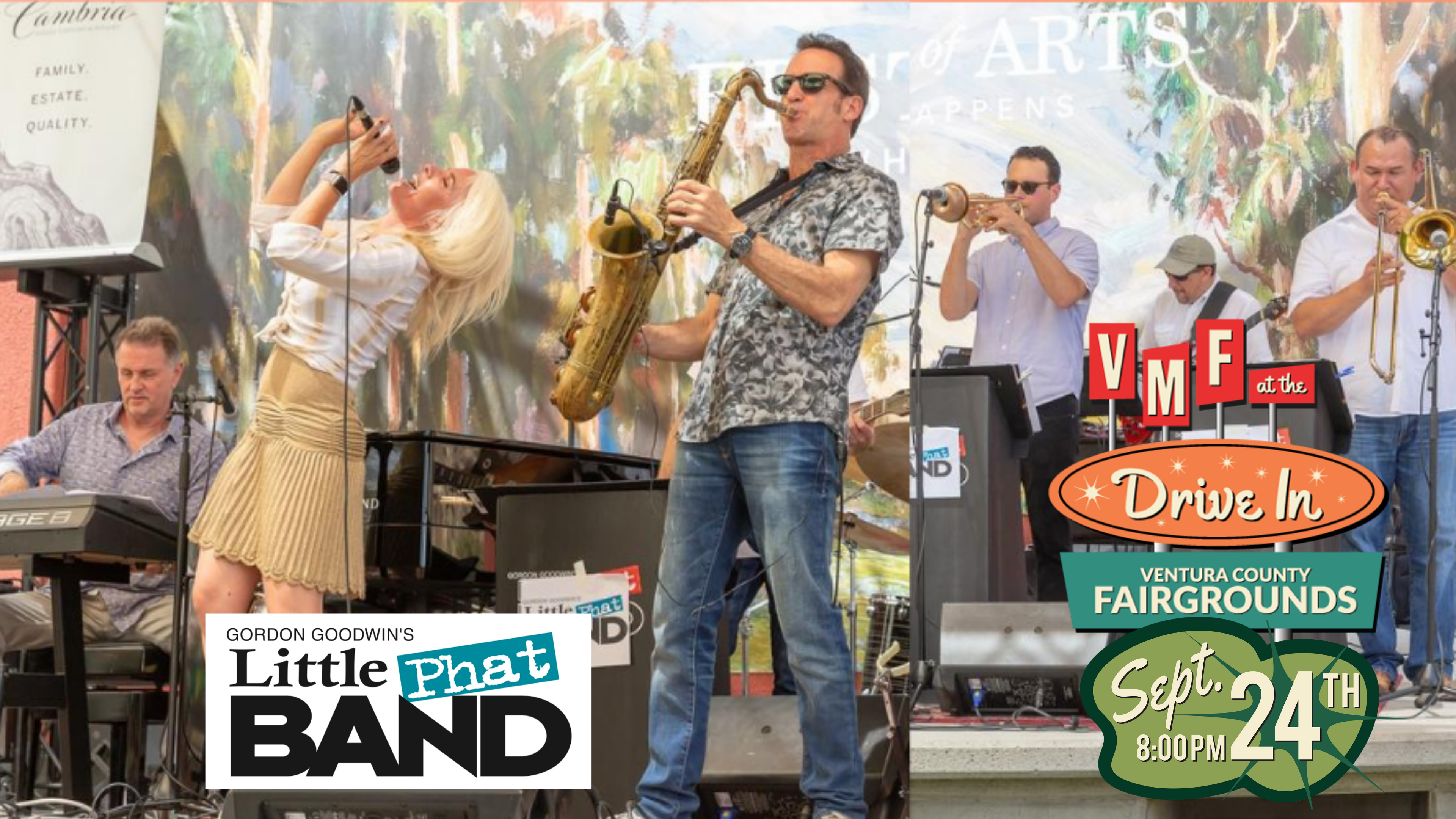 Best Bet
Music - Jazz
Ventura Fairgrounds
**Events may have been canceled or postponed. Please contact the venue to confirm the event.
Date & Time
Thu, Sep 24 8:00 PM - 9:30 PM
Address (map)
10 W Harbor Blvd. Ventura
Jazz enthusiasts, jazz newcomers, even jazz doubters—get ready to delight in the phat ("cool, tight, awesome") sounds of Gordon Goodwin's Little Phat Band on Thursday, September 24, at 8 pm at the Ventura County Fairgrounds.
The Ventura Music Festival's 2nd live, drive-in car concert presents  "the best jazz band out there today" known for its great arrangements and great tunes, all performed at maximum "hilarity with a dusting of insanity."
Band leader Gordon Goodwin—a gifted and creative pianist and explosive, 'kick butt' sax player—is a composer and arranger with absolutely no limit of musical styles and a larger-than-life reputation in the music industry with such clients as Disney, Warner Brothers and Spielberg and innumerable musicians.
Don't miss this concert, a surefire cure for end-of-summer "phatigue."
DETAILS: Online tickets only at www.venturamusicfestival.org. Doors open at 6:30 pm. Portable restrooms, but no concessions so bring your own refreshments. The 75 minute concert audio is delivered through each car's FM radio, or Wi-Fi.