Haley Corridor Beer & Wine Crawl + Makers Market!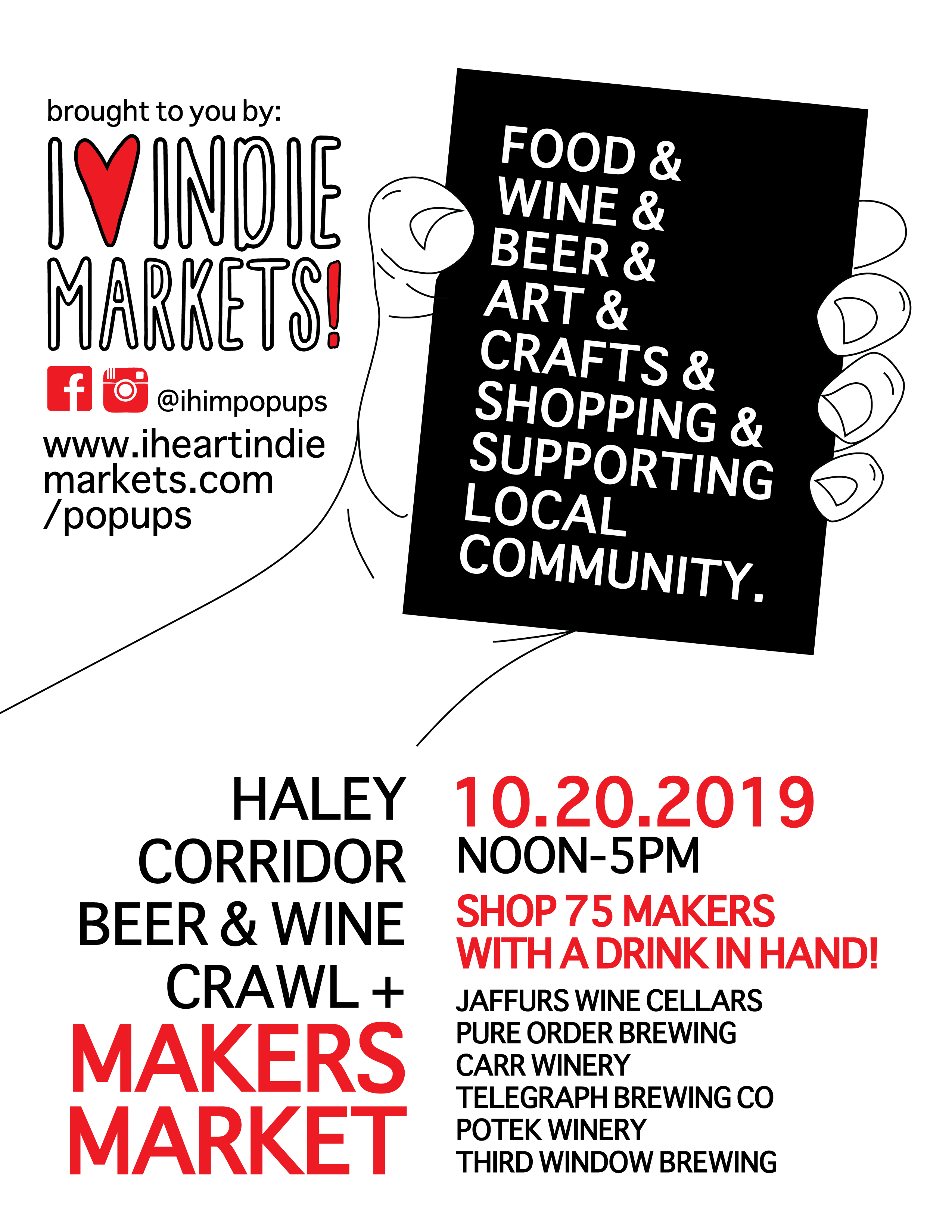 Best Bet
Haley Corridor
**Events may have been canceled or postponed. Please contact the venue to confirm the event.
Date & Time
Sun, Oct 20 12:00 PM - 5:00 PM
Haley Corridor Beer & Wine Crawl + MAKERS MARKET! Shop 75 makers while exploring six local breweries and wineries!
Vendors will be set up at Potek Winery, Third Window Brewing Co., Jaffurs Wine Cellars, Pure Order Brewing Co. and Carr Winery!
​This is a family friendly event, however, alcohol will be present due to the nature of the venues of the event. If you are 21 or older and choose to drink, please drink responsibly.
This is a FREE event for entrance. No tickets are needed – you only pay for the items you want to purchase while shopping and the food and drink you want to consume.