Howl @ Djinn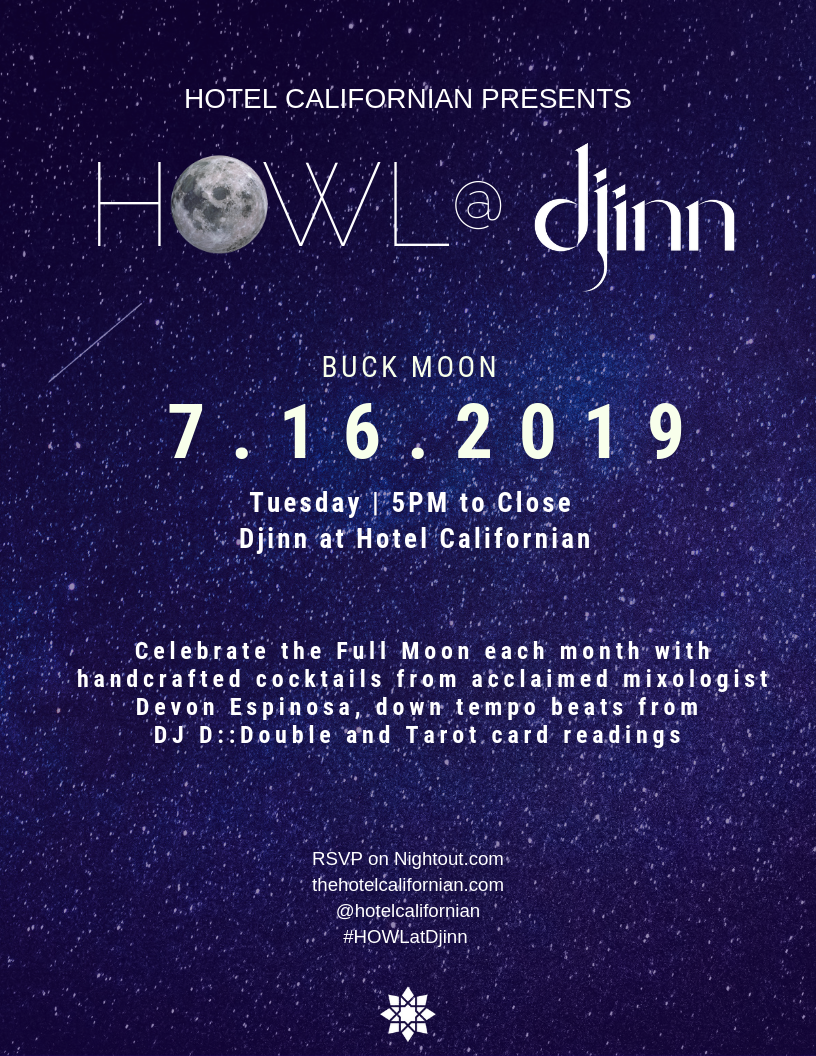 Food & Drink
Djinn
**Events may have been canceled or postponed. Please contact the venue to confirm the event.
Date & Time
Tue, Jul 16 5:00 PM - 10:00 PM
Sip craft cocktails from superstar mixologist Devon Espinosa, see your future through a personal Tarot card reading and revel in down tempo beats by DJ DDouble while the sun sets and the full moon rises.