Intro to Clinical Skills – Online Course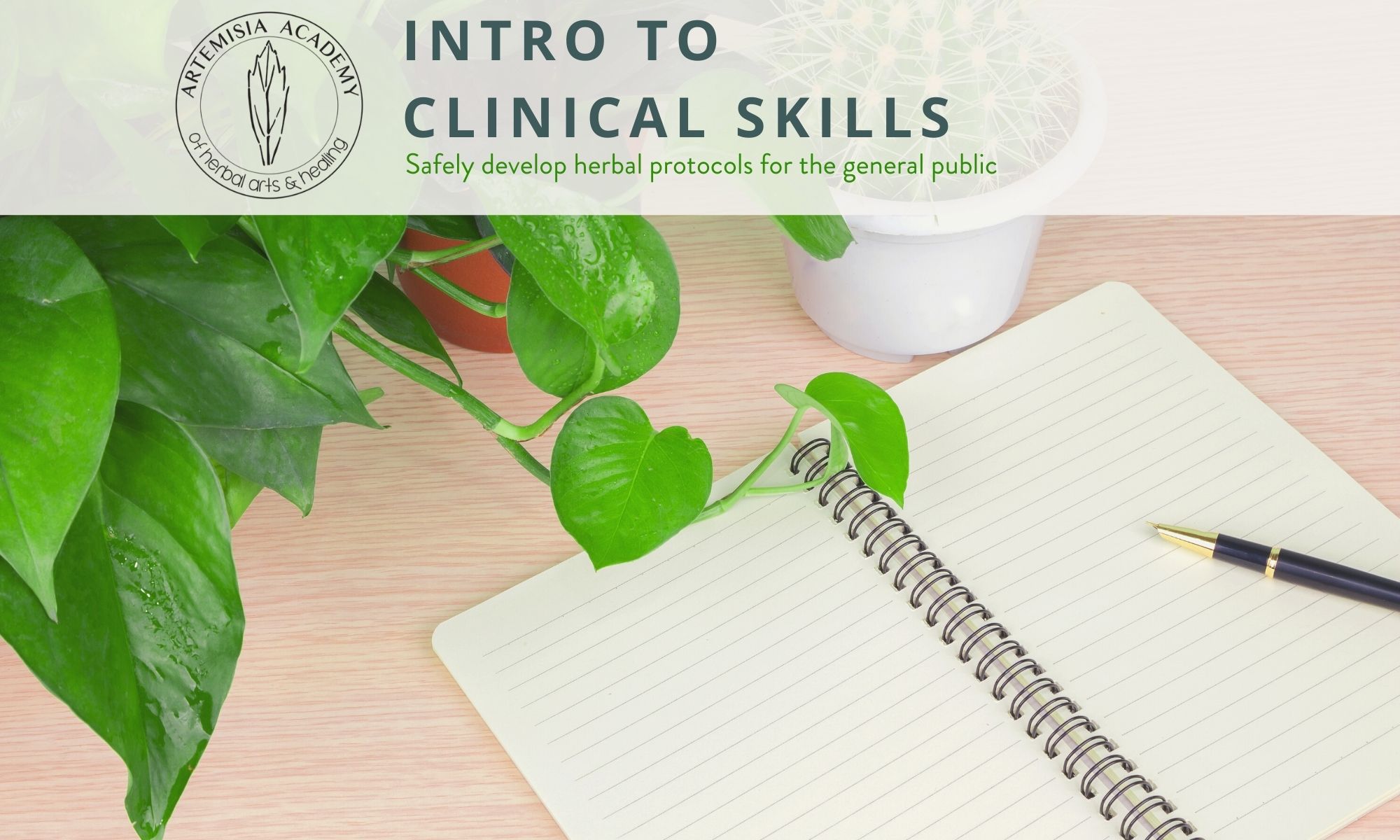 Health & Wellness
Online
Online
**Events may have been canceled or postponed. Please contact the venue to confirm the event.
Date & Time
Thu, Jul 22 9:00 AM - 1:00 PM
Are you passionate about helping people with herbal medicine and ready to step into your role as an herbalist and holistic healer?
If you want to learn how to safely develop herbal protocols for the general public then join Certified Clinical Herbalist Emily Sanders to prepare for the clinical herbal setting.
July 22 to Aug 26
Thursdays from 9:00 am to 1:00 pm
In this 24 hour live ONLINE class we will study client compliance strategies and learn how to work with different populations. Get an easy to follow approach to learn how to spot red flags and common pathology patterns, as well as when to refer out to Medical Professionals.
Learn side by side with your new community of aspiring herbalists and holistic healers and connect to other like-minded people just like you.
What you will learn:
* Learn how to do clinical intakes & use clinical forms.
* Study basic pharmacology, herb-drug safety, and herbal contraindications.
* Interview your own client and conduct a follow up.
* Share your case study in a clinical Round Table Setting and get feedback from your peers.
* Understand when to refer out to medical professionals.
* Learn how to spot red flags and common pathology patterns.
* Understand ethical and legal issues in the herbal world, and how to keep yourself protected.
* Get live support & coaching from a Certified Clinical Herbalist & Nutritionist, and founder of the Artemisia Academy, Emily Sanders.
* Connect with your community of herbalists and holistic minded people.
For more info and signup, please visit:
https://www.eventbrite.com/e/intro-to-clinical-skills-24-hour-online-course-tickets-128807914941
A link will be sent to you before class begins.
If you are interested in learning more about becoming a Community Herbalist, this course is part of the Community Herbalist Program. If you want to go beyond this class and learn not only how to get ready for the clinical herbal setting, but how to identify and harvest your own medicine, formulate remedies for specific ailments, and turn them into sellable products for retail, you can join us for more hands-on classes in the rest of the program.
Visit www.ArtemisiaAcademy.com/workshops to learn more!