KCSB-FM Hosts Indigo de Souza —Live Online Concert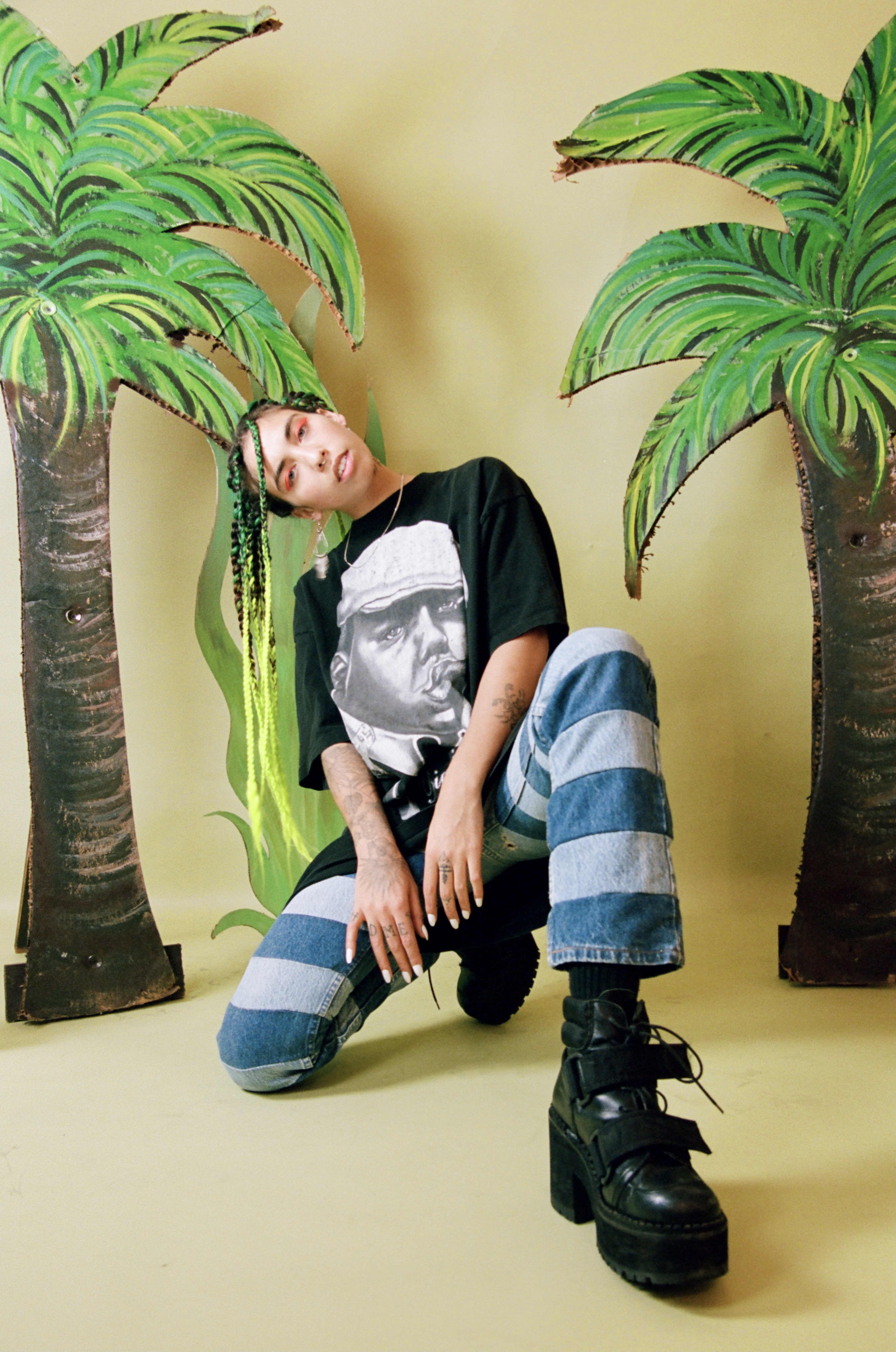 Arts
Best Bet
Live Stream Event
Livestream
Music
Performance
YouTube
**Events may have been canceled or postponed. Please contact the venue to confirm the event.
Date & Time
Thu, Apr 01 8:00 AM - 9:00 AM
Address (map)
Online Concert/Livestream
S.B. Community Radio Station Hosts Live Online Concert by Emerging Southern Artist
KCSB-FM 91.9 invites music lovers all around to a virtual, live performance by up-and-coming talent Indigo de Souza. During this livestream, Indigo de Souza will be performing songs on her guitar from her historic home in Asheville, North Carolina. Indigo's heartfelt lyricism emotionally conveys the experiences of growing up in a small southern town, paired to an eclectic indie-rock sound. If you've heard her music you're familiar with how talented Indigo de Souza is. If you haven't, be sure to check her music out on Bandcamp and mark your calendar for Thursday evening, April 1st!
Find the stream at www.youtube.com/kcsbfm919 or linked at www.kcsb.org on April 1st. The livestream link will also be all over KCSB's social media, and there is no fee or pre-registration required. 

Virtual concerts like this illustrate the unique and adaptive character of Santa Barbara's only full-power FM community-radio station. This past year the staff at KCSB has worked hard to continuously supply our community with all relevant news, which 2020 supplied plenty of, and fresh, freeform musical content. At the same time we've continued to practice our tradition of making some pretty amazing concerts happen! Yes, most people miss live in-person music experiences, but as the pandemic lingers on we have found a special place in our hearts for virtual shows here at KCSB. 

Indigo de Souza writes and produces an extremely eclectic array of music, ranging from indie-rock to neo-soul and bedroom pop. These interweaving genres support lyrics depicting the emotional experience of a young woman of color growing up in rural North Carolina. If you listen to her side project Icky Brickett after you listen to her most popular release, I Miss My Mom, you'll see just how genreless Indigo de Souza truly is. She first gained popularity after I Miss My Mom was self-released the summer of 2018. Its reputation caught due to its eloquent soft punk instrumentals that are well-matched to emotive and passionate lyrics: 

KCSB SOCIAL MEDIA @'s 

Instagram: @kcsbfm
Twitter: @KCSB
FB: KCSB-FM 91.9 in Santa Barbara