Kids Summer Camp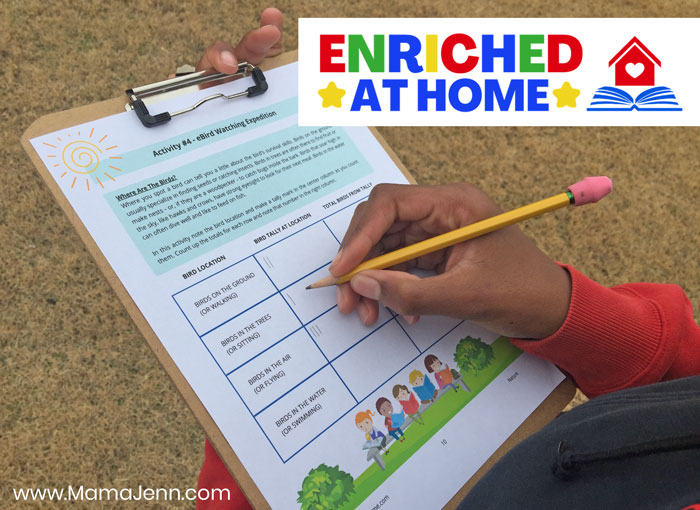 Camp
Children
Children & Family
Class/Workshop
Community
Elementary School
Jr. High School
Santa Barbara
**Events may have been canceled or postponed. Please contact the venue to confirm the event.
Date & Time
Mon, Jun 28 9:00 AM - 2:00 PM
Enriched at Home Announces Summer Nature Camps
Enriched with Social and Emotional Learning for Kids Aged 6 – 10
Santa Barbara, CA (April 15, 2021) – Santa Barbara-based educational enrichment company Enriched At Home, will offer four camps this summer for kids aged six through ten. Utilizing their core products, kids will explore nature through a series of small hikes and activities to awaken their senses and provide appreciation for trees, leaves, insects, birds, flowers, mammals and more. Each day will also be infused with a different social and emotional learning topic, allowing kids to develop important skills such as responsibility, empathy, optimism, respect, leadership and teamwork. Additional games, art projects, songs, discussions and observations will round out the program offerings.
NATURE CAMP ENRICHED WITH SOCIAL AND EMOTIONAL LEARNING
CAMP DATES
June 28-July 2
July 6-9 *4-day reduced rate
August 9-13
August 16-20
*Daily from 9:00 am – 2:00 pm
PROGRAM COST
$275/week, $225 additional siblings
*4th of July week: $225/week, $185 additional siblings
LOCATIONS
We meet in three different locations throughout the week to expose kids to diverse environments and hike new and interesting terrain:
Mondays and Tuesdays | Tucker's Grove
Wednesdays and Thursdays | Stevens Park
Fridays | Santa Barbara Botanical Garden
TO REGISTER
Visit www.enrichedathome.com/enriched-nature-camp
COVID PROTOCOLS
We are limiting our camp to 12 kids per session in order to meet the requirements for offering a mask-free environment, as we are 100% outdoors. We do expect to sell out so we encourage you to reserve your spot today!
—
Enriched At Home creates enrichment activities in the areas of Social and Emotional Learning for Families (SELF), nature studies, and nutrition. Our goal is to bring families closer to each other and the world around them through fun, enriching, edutainment content. Visit us online at www.enrichedathome.com to learn more. CONTACT: Tracy Thomas (805) 895-2110.