Kineci Health & Movement Center Celebration!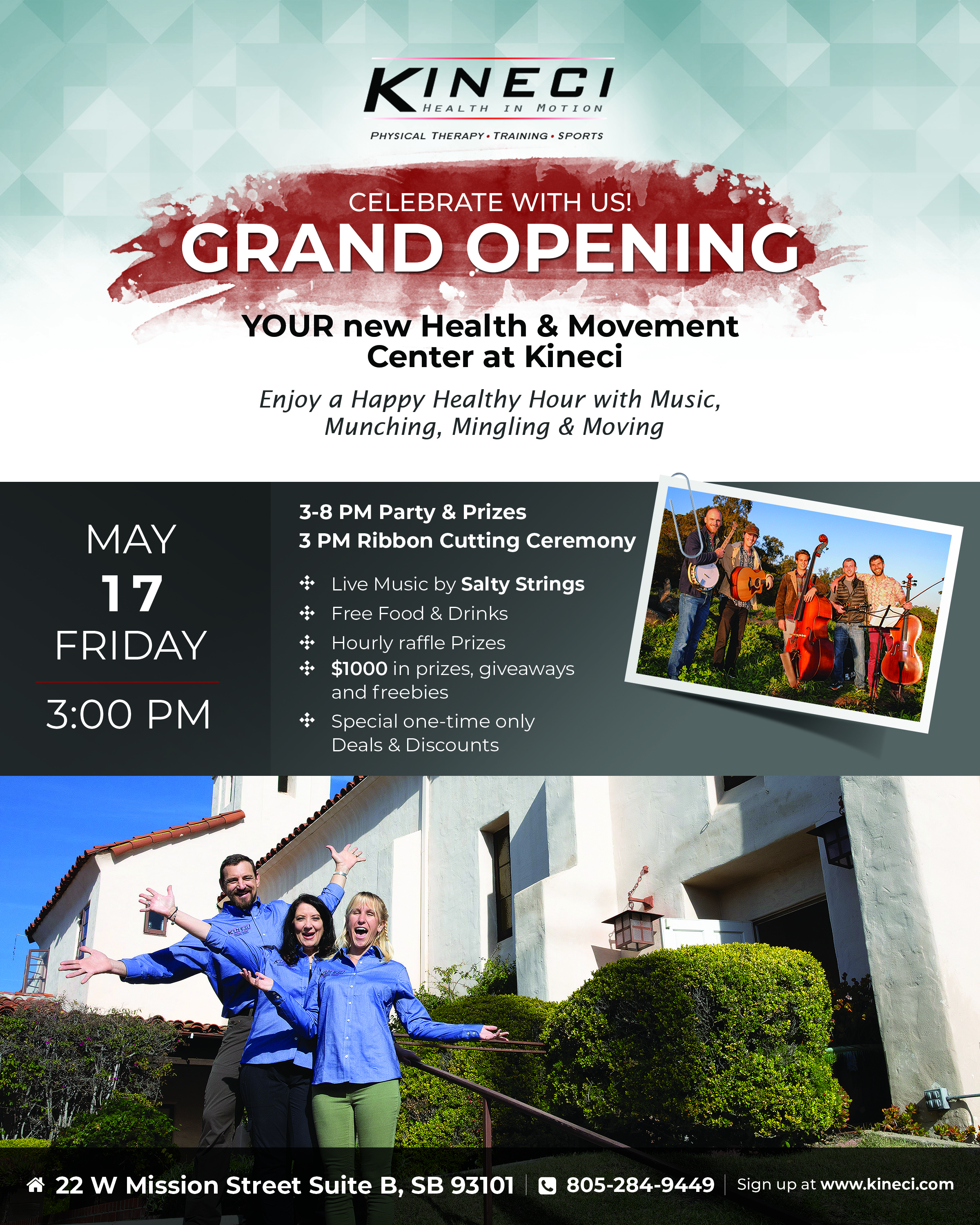 Health & Wellness
Kineci
**Events may have been canceled or postponed. Please contact the venue to confirm the event.
Date & Time
Fri, May 17 3:00 PM - 8:00 PM
Address (map)
22 West Mission Street, Suite B
Join the celebration! Featuring Santa Barbara's favorite band Salty Strings, wine tastings from Grassini Family Vineyards, local and organic eats and up to $1000 in prizes!!!
Come see what the new Health & Movement Center is all about!