Kurdish Struggles Today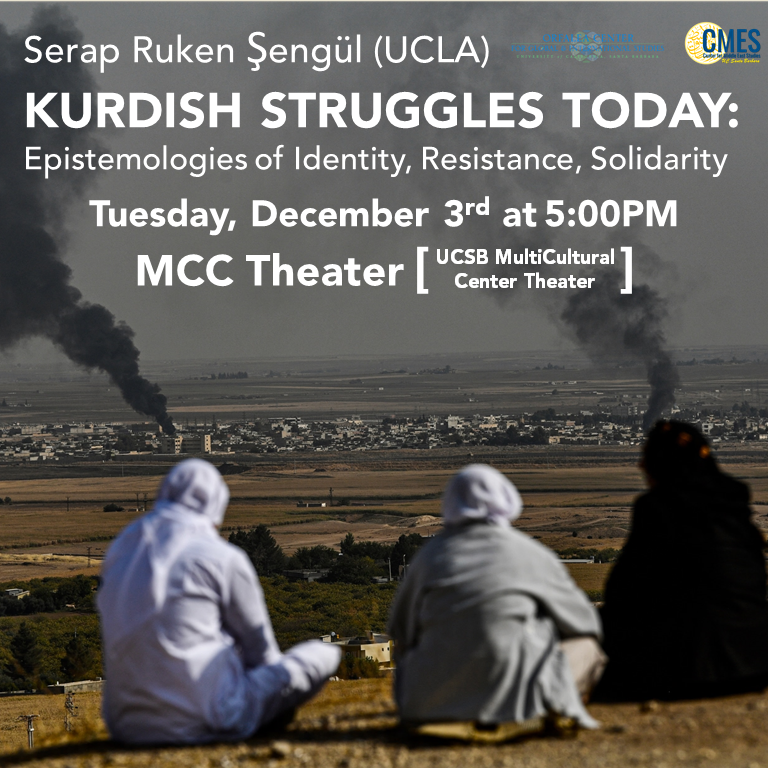 Best Bet
Discussion/Lecture/Panel/Q&A/Talk
Multi-Cultural Center Theater, UCSB
**Events may have been canceled or postponed. Please contact the venue to confirm the event.
Date & Time
Tue, Dec 03 5:00 PM - 8:00 PM
Address (map)
MultiCultural Center University Center Room 1504 University of California, Santa Barbara Santa Barbara, CA 93106-2036
Venue (website)
Multi-Cultural Center Theater, UCSB
Join us to hear from Serap Ruken Sengul an update on the Kurdish situation since the Turkish incursion in Syria. Sengul will also discuss the intellectual genealogy of activist and feminist work in the region.
The evening will conclude with a roundtable discussion and dinner. The discussion will situate Prof. Sengul's talk in the context of other situations of militarized conflict/occupation, where autonomies have suffered from populist regimes (e.g., Palestine, Kashmir, Latin America).  The discussants are Charles Hale (Dean of Social Sciences and LAIS affiliate), Sherene Seikaly (History) and Bishnupriya (Interim Chair of Global Studies).