Local Author Talk with Valerie Rice (LUSH LIFE) on Zoom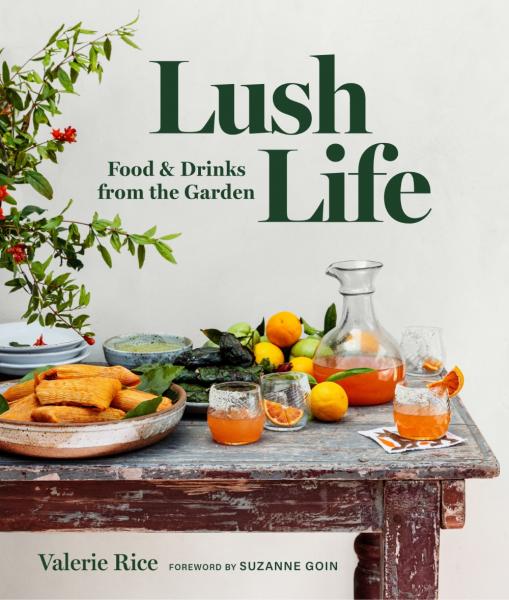 Books
Community
Food & Drink
Zoom
Zoom
**Events may have been canceled or postponed. Please contact the venue to confirm the event.
Date & Time
Tue, May 04 6:00 PM - 7:00 PM
Please note that the time for this event has changed to 6 p.m.
Chaucer's Books' latest virtual event announcement features local author Valerie Rice! On Tuesday May 4 at 6pm.  Valerie will speak via Zoom Webinar about her book LUSH LIFE: FOOD AND DRINKS FROM THE GARDEN  with Gina Tolleson, editor of Santa Barbara Magazine
To attend the virtual event, click here:  https://zoom.us/j/99637408656
For event information, please click here: https://www.chaucersbooks.com/event/virtual-author-chat-featuring-valerie-rice-lush-life-conversation-gina-tolleson-editor-santa
LUSH LIFE,   a California Dream of a Cookbook
A charming take on California cuisine… This well-crafted cookbook serves as an excellent guide to living in tune with nature and the seasons.
— Publishers Weekly
Eat and drink what's in season and you'll never grow bored, your menus will be less complicated, and everything will taste better. That's Valerie Rice's motto, and it's guided her to become an accomplished gardener, cook, and cocktail maker, three talents that–along with her charm and no-fuss style–have made her EatDrinkGarden Instagram and blog a hit. In Lush Life, Valerie brings together 156 of her favorite seasonal recipes for entertaining, family meals, snacks, and so much more, including cocktail recipes and wine advice. Rigorously home tested and gorgeously photographed by Gemma and Andrew Ingalls, Lush Life is a California dream of a cookbook that will inspire readers to grow their own, cook it fresh, and pour a luscious beverage.
With wine commentary by James Beard winner Raj Parr and a foreword by Suzanne Goin, author of Sunday Suppers at Lucques.
Perfect for home cooks, garden enthusiasts, and anyone looking to add a bit of freshness to their everyday meal prepping.
---
Valerie Rice was born and raised in Southern California, and the California lifestyle is apparent in all her endeavors. A serial entertainer, master gardener, passionate margarita maker, and skilled home cook, Valerie shares her passions on her popular food and lifestyle site, eatdrinkgarden.com, as well as on her EatDrinkGarden Instagram account. Valerie has been featured in Sunset, House Beautiful, C Magazine, Santa Barbara Magazine, and Flutter and has appeared on Access Hollywood Live and Hallmark's Home & Family. Valerie lives in Santa Barbara with her husband, two daughters, a couple of labradoodles, and a coop full of chickens.