Lyndsey Marie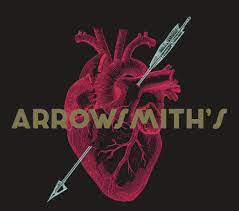 Music - Live
Arrowsmith's Wine Bar
**Events may have been canceled or postponed. Please contact the venue to confirm the event.
Date & Time
Sat, Aug 28 5:30 PM - 8:30 AM
Come to the friendly European Wine Bar, Arrowsmith's in Solvang to see Lyndsey Marie perform!
About Lindsey:
My name is 
Lindsey
Marie and I'm a 24 year old singer/songwriter and producer. I was born and raised in Solvang and went to UC Santa Cruz to major in history but by the time I graduated I was already writing songs and decided to pursue that full time. I came back to the valley and I've been playing music locally since 2019. My genre is definitely eclectic and an amalgamation of everything that I listen to: I like to mashup classic older songs with newer popular ones, in blending them both I find that everyone has a great time. One of my favorites to do is "Toxic" by Britney Spears with "Feel It Still" by Portugal the Man and a scaled back rendition of "House of the Rising Sun" by the Animals; I love watching people's eyes light up when they realize what the songs are even though I've flipped them to suit my style and it's always a great time to watch the progression of moods when I play "Feeling Good" by Nina Simone but then mash it up with "Havana" by Camila Cabello. During quarantine I took the downtime to finally record my debut album Good Girl in Santa Barbara at Hidden City Studios with Elliot Lanem. My album, which is a collection of songs that I started writing in college and performing at open mics when I was 21, came out in May and reflects themes of love, nostalgia, and chasing dreams. It's just been amazing how great the feedback and support has been; I'm grateful that the community is really enjoying it and I'm excited to play stripped down versions of it and bring my show to Arrowsmith Tasting Room this August 28th.
A link to all of my upcoming shows, social media platforms and my album!:)
https://linktr.ee/lindseymarie24