POSTPONED- Make Goleta Count Census Day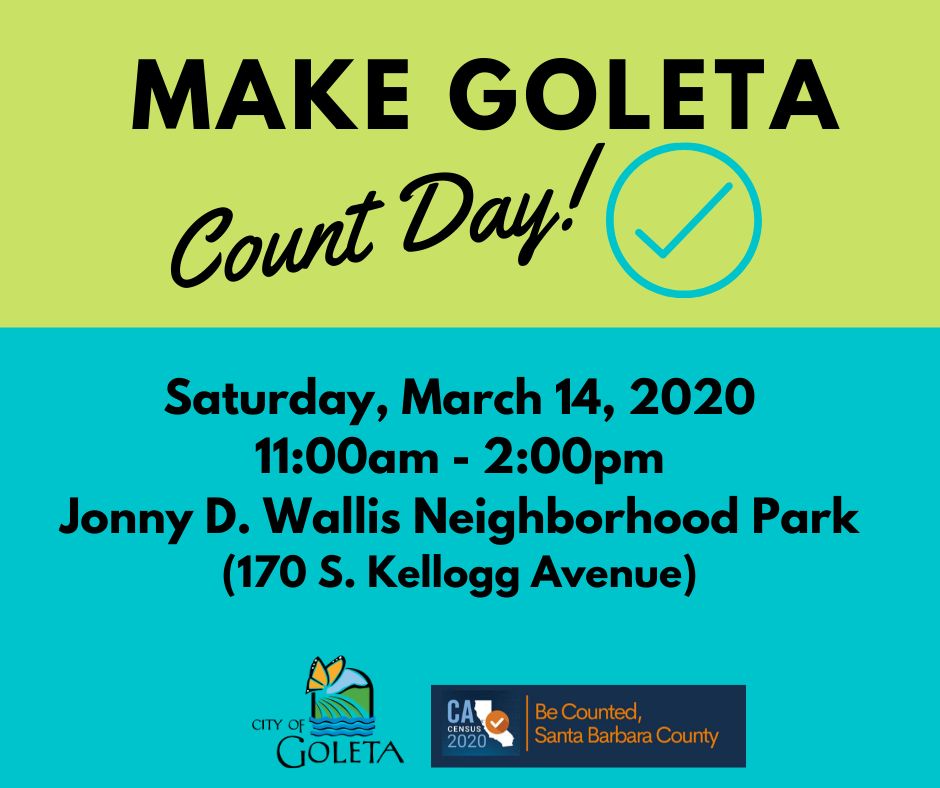 Children and/or Family
Music
**Events may have been canceled or postponed. Please contact the venue to confirm the event.
Date & Time
Sat, Mar 14 11:00 AM - 2:00 PM
Address (map)
170 S. Kellogg Avenue, Goleta
This event is postponed
Join us for Make Goleta Count Day on Saturday, March 14, 2020, from 11:00 a.m. – 2:00 p.m. at Jonny D. Wallis Neighborhood Park (170 S. Kellogg Avenue)! This fun-filled day will include games, raffle prizes, food (for purchase), music, census information and key speakers. Bring the whole family! View the flyer here.
City staff will be on hand to answer questions to help make sure everyone completes his/her census. Spanish interpretation will be available.
To learn more about the Census:
www.santabarbaracountycensus.org
https://www.cityofgoleta.org/projects-programs/census-2020
This event is postponed