Mark Charles "UNSETTLING TRUTHS" Lecture Tour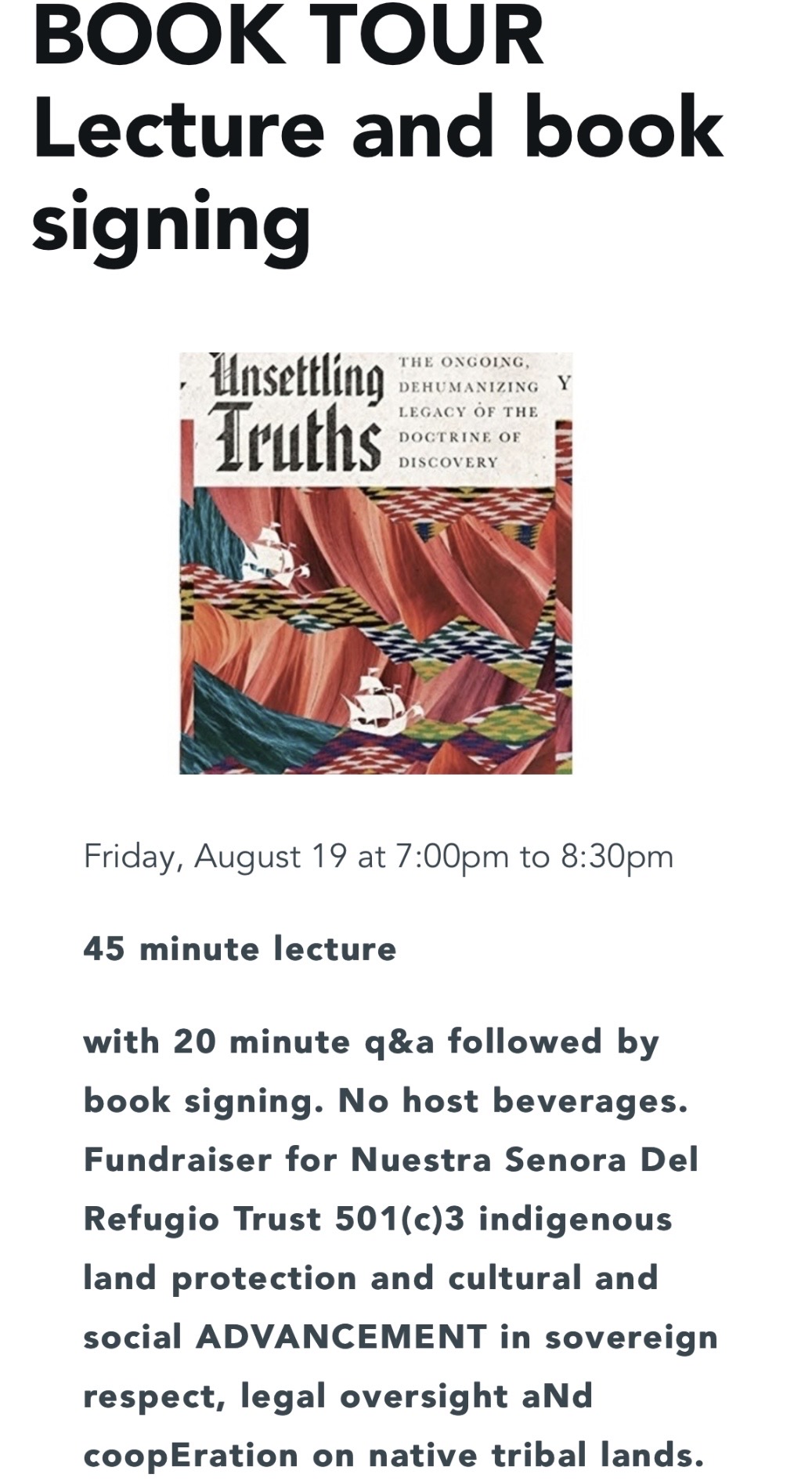 Casa de la Raza
**Events may have been canceled or postponed. Please contact the venue to confirm the event.
Date & Time
Fri, Aug 19 7:00 PM - 8:30 PM
Address (map)
601 E Montecito St, Santa Barbara, CA 93103
MARK CHARLES ​2022 U.S.BOOK TOUR 8/19
"Unsettling Truths"
Co Author: Soon Chan Rah
7:00 Lecture
7:45 questions
8:00 Book Signing
"La Casa De La Raza" – Main Stage
601 East Montecito St. Santa B Barbara, Ca 93103
suggested donation:  $40 Includes copy of "Unsettling Truths" for book-signing at 8pm.
Native S.B. Organizer: Rancho Nuestra Senora del Refugio – Trust
501(c)3 First Nation Preserve, Supporting Sovereign State to State Municipal Oversight on treaty protected property, Uphold Mandated US Protection of all First Nation families, map and display boundaries, uphold Treaty law.