Nature Hike to Potrero John Camp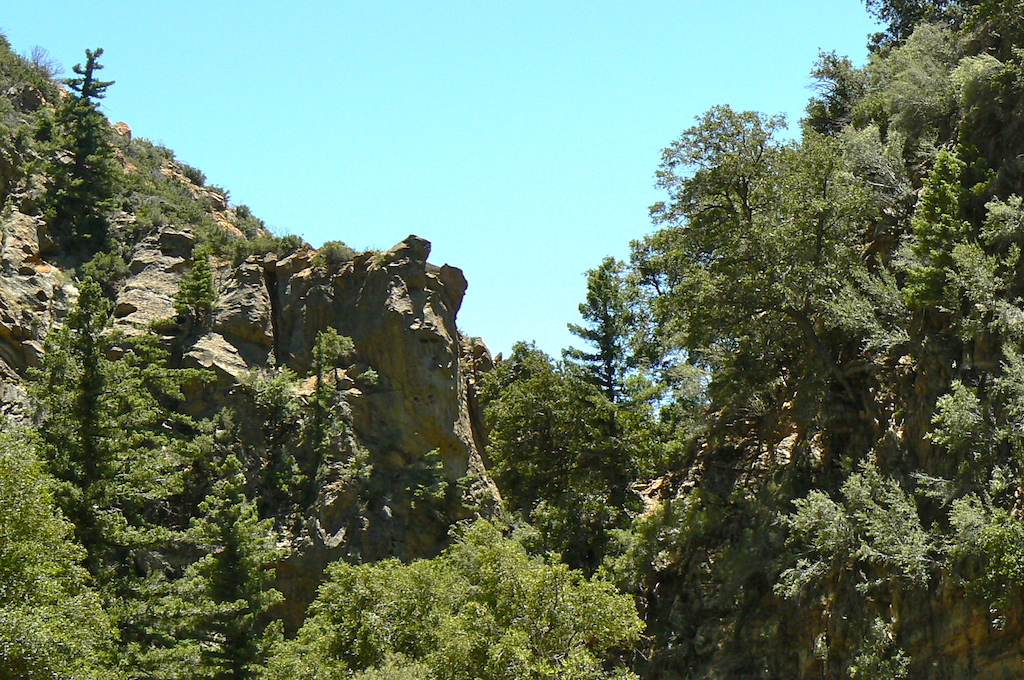 Outdoors/Nature/Recreation
**Events may have been canceled or postponed. Please contact the venue to confirm the event.
Date & Time
Sat, Jun 15 9:00 AM - 4:00 PM
Address (map)
1207 Maricopa Hwy, Ojai CA 93023
Thanks to a wet winter and spring, the wildflowers and herbs in the mountains above Ojai are thriving as we approach the summer months. Join native plant guide Lanny Kaufer on Saturday, June 15, from 9:00 a.m. to 4:00 p.m. for a Nature Hike to Potrero John Camp, deep in the Sespe Wilderness of the Los Padres National Forest.
The hike will take place on Potrero John Creek, 20 miles north of Ojai. The group will cover 1.7 miles each way on a gradually ascending but mostly level trail with some elevation gain through chaparral and riparian settings, beginning at 3700 feet. The destination is a (bring-your-own) lunch stop in the shade of a large oak along the creek at Potrero John Camp.
Kaufer will focus on identifying useful wild plants and learning the many ways they are used by the indigenous Chumash people, herbalists, campers and gardeners for food, medicine, wildcrafting, survival, landscaping and more. The canyon is home to Mariposa Lilies, Incense-Cedar, Bigcone Douglas-Fir, Giant Stinging Nettle, Yerba Santa, Matilija Poppy, Wild Rose, and many more native plants.
The hikers will also look for birds, butterflies and other wildlife and discuss the ecology of the southern Los Padres National Forest, traditional and modern methods of sustainable foraging, resource conservation, and other topics generated by the participants' interests.
This hike is presented under a Special Use Permit from the Ojai Ranger District Office of the U.S. Forest Service designed for guides who provide recreational and interpretive services to the public.
The day will begin with a carpool from the Maricopa Plaza parking lot in Ojai at 9:00 am and return there by 4 pm. The cost is $25 for adults,  $20 for seniors 62 and older, and $15 for students 13-17.  Kids 5-12 can go free, one per adult, by prior arrangement. Participants under the age of 18 must be accompanied by a parent or adult guardian. Toddlers must be in a carrier. No dogs or smoking, please.
Register at HerbWalks.com or by calling 805-646-6281. Registrants will receive a confirmation email with all necessary info. After the hike they will receive a detailed follow-up email including a list of all plants identified. No pre-payment is required from prospective hikers, just a promise to let Kaufer know as soon as possible if their plans have to change.