Night at the Opera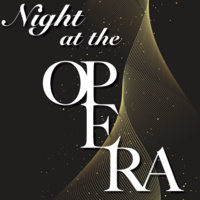 Best Bet
Music
Lotte Lehmann Concert Hall
**Events may have been canceled or postponed. Please contact the venue to confirm the event.
Date & Time
Thu, May 19 7:30 PM - 12:00 AM
Venue (website)
Lotte Lehmann Concert Hall
Thursday, May 19 at 7:30pm
This event is free and open to the public.
A gala of operatic arias and duets showcasing students and faculty of MUS 150/258.
Featured artists: April Amante, Olivia Barker, Ariana Horner, Marta Hovhannisyan, Valdis Jansons, Soohyun Ryu, Dr. John Ballerino* and Dr. Isabel Bayrakdarian*
*UCSB faculty member
For more information, visit https://campuscalendar.ucsb.edu/event/night_at_the_opera#.YoMhiPPMK00