November 2020 Ballot Measures — Pros and Cons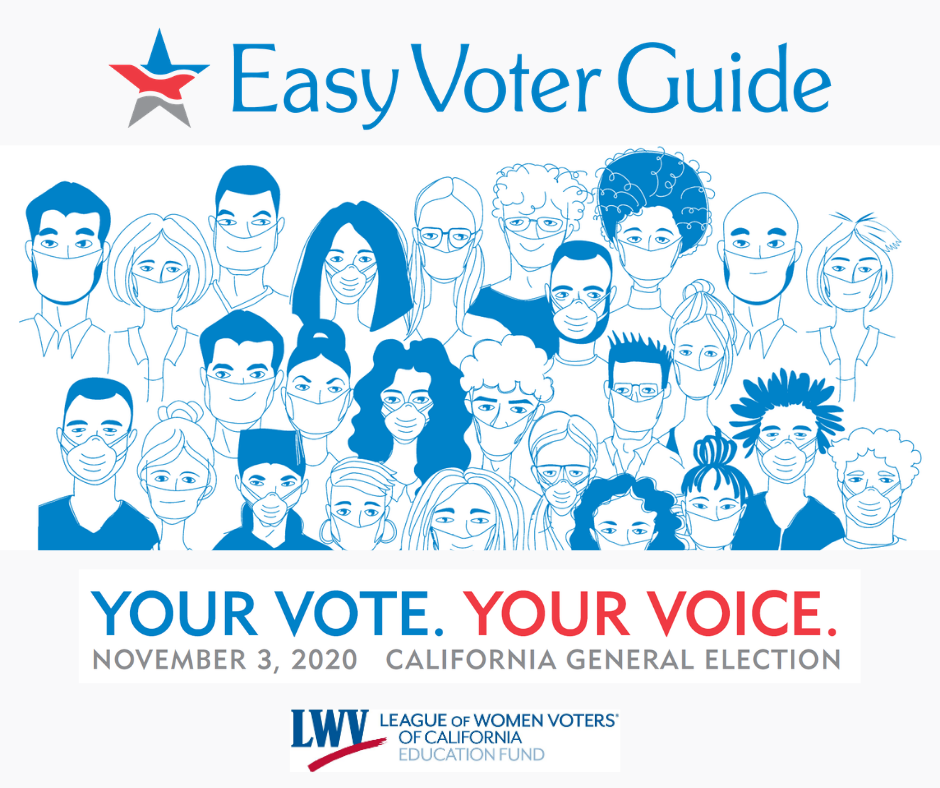 Political
**Events may have been canceled or postponed. Please contact the venue to confirm the event.
Date & Time
Wed, Sep 23 5:30 PM - 6:30 PM
During this one-hour webinar, members of the League of Women Voters will provide information on each of the 12 (yes, 12!) California Propositions for the November 2020 election.
To register for this online-only event, please visit https://us02web.zoom.us/webinar/register/WN_wZtNvXUMQVq6soCY9vJ1mg