Paradise Springs Wine Dinner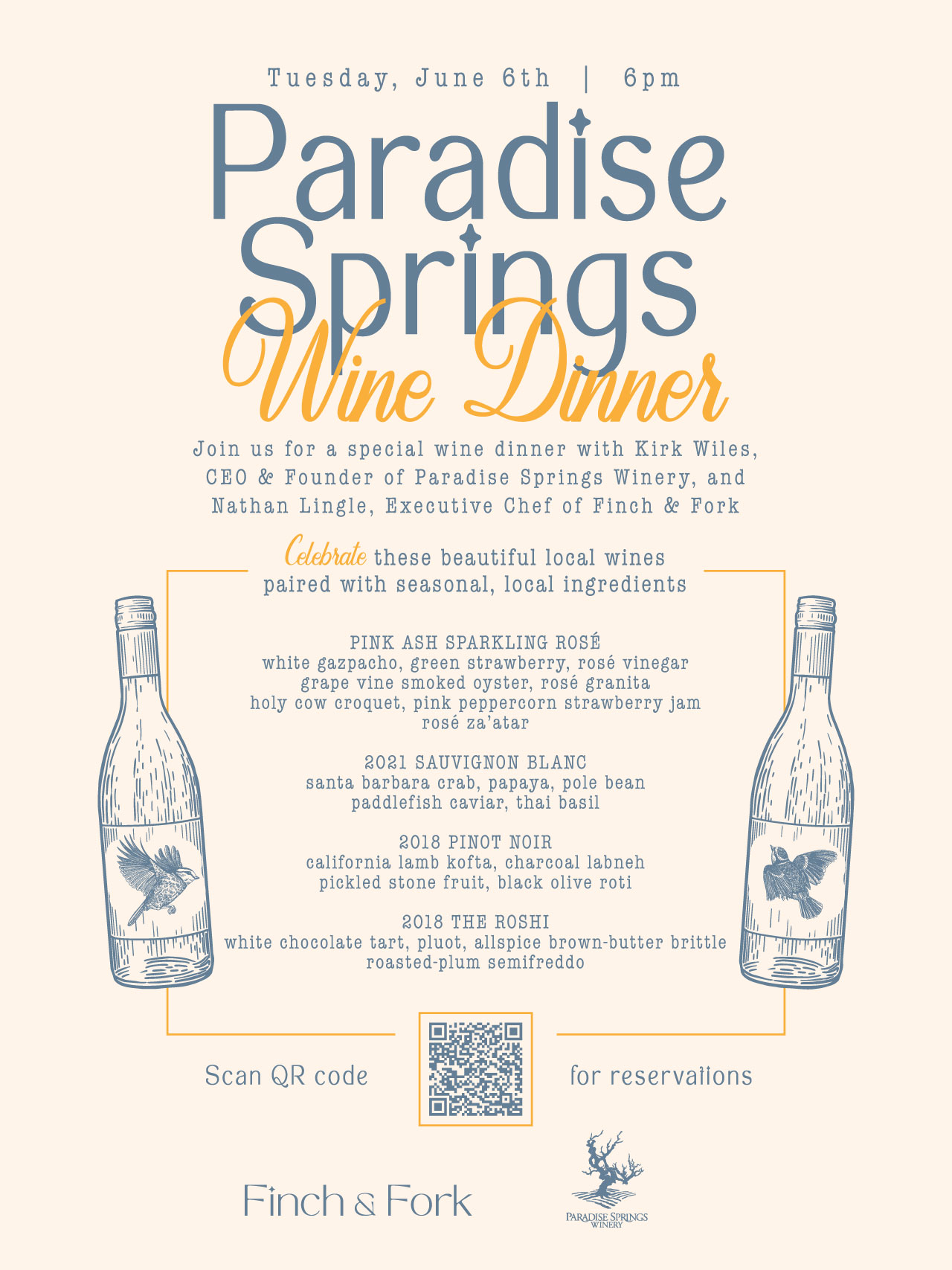 Ages 21+
Best Bet
Kimpton Canary and Finch & Fork
**Events may have been canceled or postponed. Please contact the venue to confirm the event.
Date & Time
Tue, Jun 06 6:00 PM - 9:00 PM
Venue (website)
Kimpton Canary and Finch & Fork
Join us for a special wine dinner with Kirk Wiles, CEO & Founder of Paradise Springs Winery, and Nathan Lingle, Executive Chef of Finch & Fork. Celebrate beautiful local wines, paired with seasonal local ingredients.