Pascucci – Dine Out for Solstice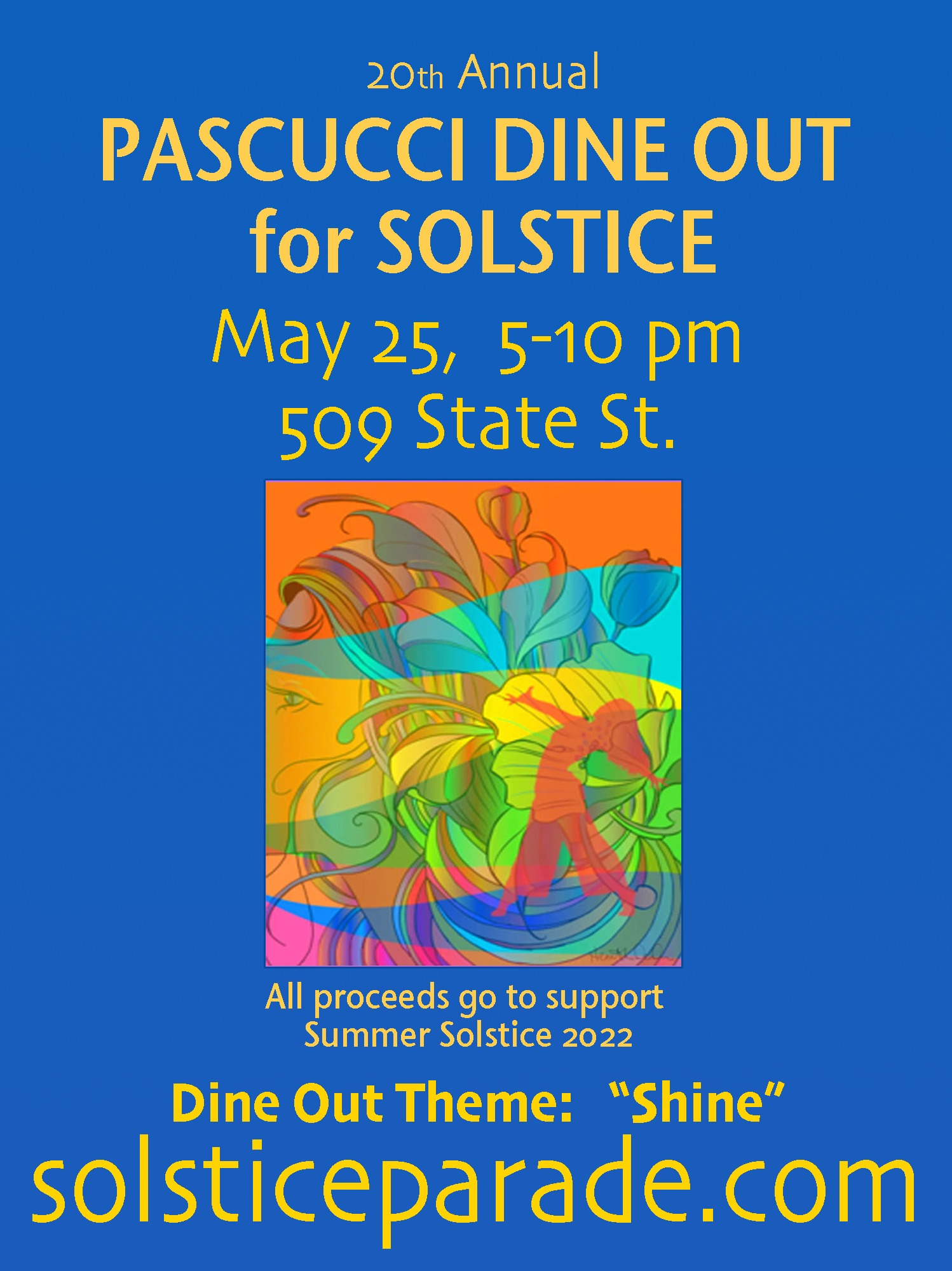 Benefit/Fundraiser
Best Bet
Summer Solstice
Pascucci
**Events may have been canceled or postponed. Please contact the venue to confirm the event.
Date & Time
Wed, May 25 5:30 PM - 10:00 PM
Address (map)
509 State Street, Santa Barbara, CA. 93101
Summer Solstice is back and making plans for this year's Parade and Festival.  One of Solstice's favorite pre-parade events has been the "Dine-Out" fundraiser, in which fun loving and costume clad Solstice volunteers act as hosts, servers, bartenders and drink runners.   
Laura Knight, owner of Pascucci (and Solstice Board Member), again is turning over her fine establishment to Solstice volunteers for an entire evening – with the exceptions of the kitchen (wisely!), which is staffed by the pros. Guests are encouraged to come in costume to enjoy dinner and drinks while they support the Summer Solstice Celebration.­. All sales from the evening (food, drink, tips) go directly to support this year's Summer Solstice Parade held this year on Saturday, June 25 and the Festival at Alameda Park, June 24-25. The Staff Costume Theme is "SHINE."